'Babylon' Director Shot a Shorter Version of the Movie on an iPhone
While it was expected to be one of 2022's highest-grossing movies, things didn't pan out for Babylon. With an estimated budget of over $80 million, Damien Chazelle's film was a major box office flop upon its release during the Christmas holiday weekend, grossing only $5.3 million. Among the many reasons the Hollywood epic bombed at the box office was its bloated 189-minute running time, which was mentioned by several critics. Although Babylon runs for three hours and nine minutes, it turns out Chazelle has a much shorter and more rudimentary cut of the film on his iPhone.
What is 'Babylon' about?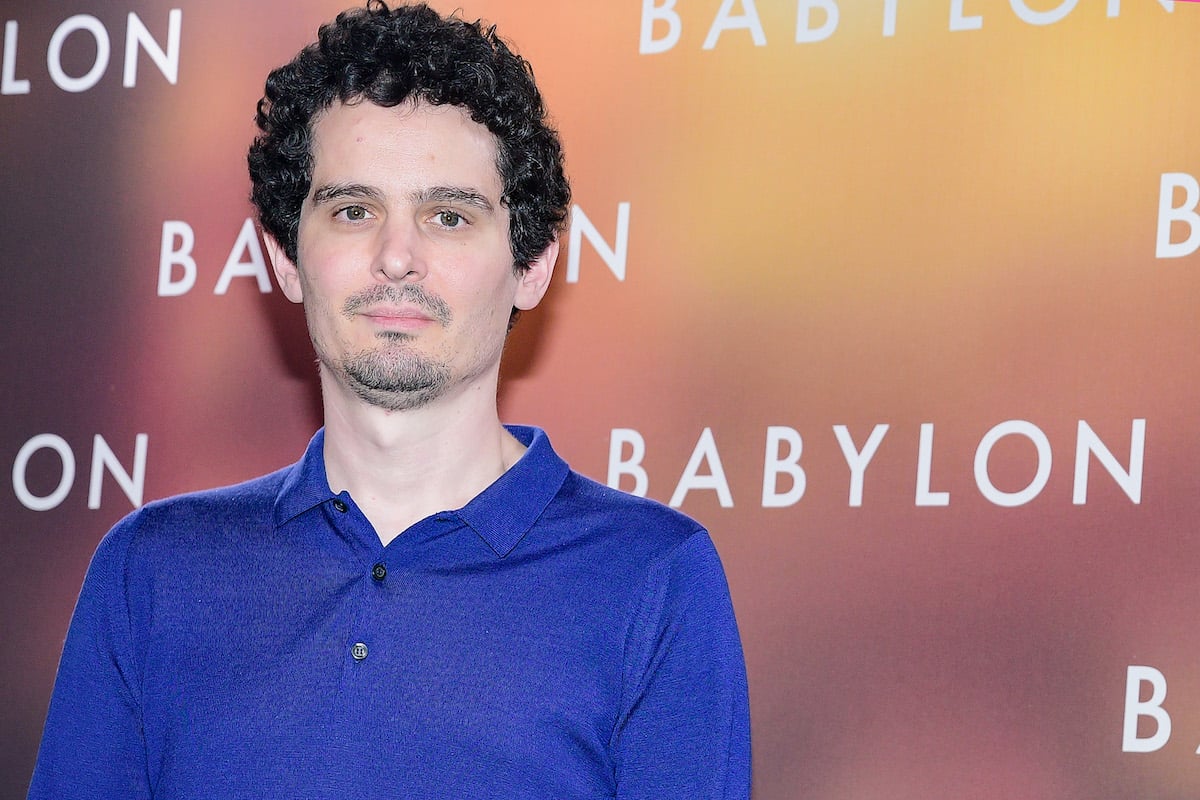 Original epic Babylon features an all-star cast that includes Margot Robbie, Brad Pitt, Diego Calva, Li Jun Li, Jovan Adepo, and Jean Smart. The film is set in the roaring twenties, depicting a pivotal time in Hollywood's history: the advent of sound, or "talkies." Nellie LaRoy, played by Robbie is an aspiring actress determined to do anything to prove her abilities to the world while Manny Torres, played by Calva, is an assistant to influential Hollywood figures, but he aspires to work in the film industry to be a part of something better.
Babylon is a story about the rise and fall of several people during an era of unchecked extravagance and immorality in early Hollywood, full of grandiose ambition and outrageous excess.
'Babylon' director shot a shorter version of the movie on an iPhone
Chazelle revealed during a press conference that that he actually filmed and rehearsed a two-hour version of Babylon before production began in July of 2021, as reported by Entertainment Weekly. He said, "It's a very tight, two-hour version of the entire movie, filmed on an iPhone in our backyard." 
In contrast to the large ensemble cast that audiences see onscreen, this version of the film only included two actors: Calva, and Chazelle's wife Olivia Hamilton, who played director Ruth Adler. Calva revealed, "We rehearsed the whole movie in his backyard, only Olivia, Damien, and I. It was a very uncommon kind of situation."
While Chazelle's two-hour cut may be a streamlined version of the film, Babylon, as it appears in theaters, is anything but, weaving a complex tale of the stories that occurred behind the scenes as Hollywood made the transition from silent to sound filmmaking.
Critical and audience reaction to 'Babylon'
Fans of Babylon have shared their thoughts on the film since its release on December 23. Some critics agree that the film is magnificent, but others say it goes too far in portraying opulence and high society. Babylon has a 55% on Rotten Tomatoes, with a 6.3/10 average rating from 246 critics. According to Metacritic, the film received "mixed or average reviews," earning a weighted average score of 60 out of 100 based on 52 critics.
Over on Twitter, fans are divided, with some calling the movie a masterpiece while others say it was a flop. One Twitter user wrote, "Let me tell you about Babylon: I am very pro-Babylon. Seeing a lot of people who study cinema for a living flummoxed by a guy loving The Movies despite an awareness of the institutional evils bundled with them. Are we not all Damien Chazelle?"
Some fans didn't like the movie as another Twitter user wrote, "Watched Babylon, and I can say it was a third class movie, I've heard they've thrown millions of dollars but damn Margot, this is her second box office flop movie of the year."
While Babylon has been called the biggest 2022 box office bomb, some critics are hopeful that the film will gain more fans over the years!