Which 'Bachelor' Couples Are Still Together?
The Bachelor is one of the world's most popular reality shows, a series that debuted on television in 2002. The show's premise is true love, but shockingly enough, not a lot of Bachelor couples are still together. The show has launched several spinoffs, multiple specials, and numerous international editions.
The Bachelor features a deceptively simple concept, but it is one that has proven to be incredibly effective — at least with viewership. Each season, the show focuses on a single bachelor who begins with a pool of romantic interests.
By the end of the season, the bachelor will have eliminated most of the contestants, and by the finale episode, he is expected to choose a wife from the remaining candidates. While most bachelors do end up choosing a lady love by the finale, not all of their love stories have ended in happily-ever-after.
What 'Bachelor' couples are still together?
The Bachelor has been on TV for nearly 20 years and Bachelor Nation has over 50 seasons across The Bachelor, The Bachelorette, and Bachelor in Paradise. In that time, around 22 couples who met on Bachelor Nation are still together, according to Insider.
Some of these fan-favorite Bachelor pairs who are still together include Matt James and Rachael Kirkconnell, who have had a very complicated relationship history. The two broke up after James' season of The Bachelor, only to eventually get back together and make their red carpet debut in July 2021.
Are Zach and Tayshia still together? They sure are! Tayshia Adams and Zac Clark are one of the most beloved couples in Bachelor franchise history, with their proposal scene noted as being truly heartwarming.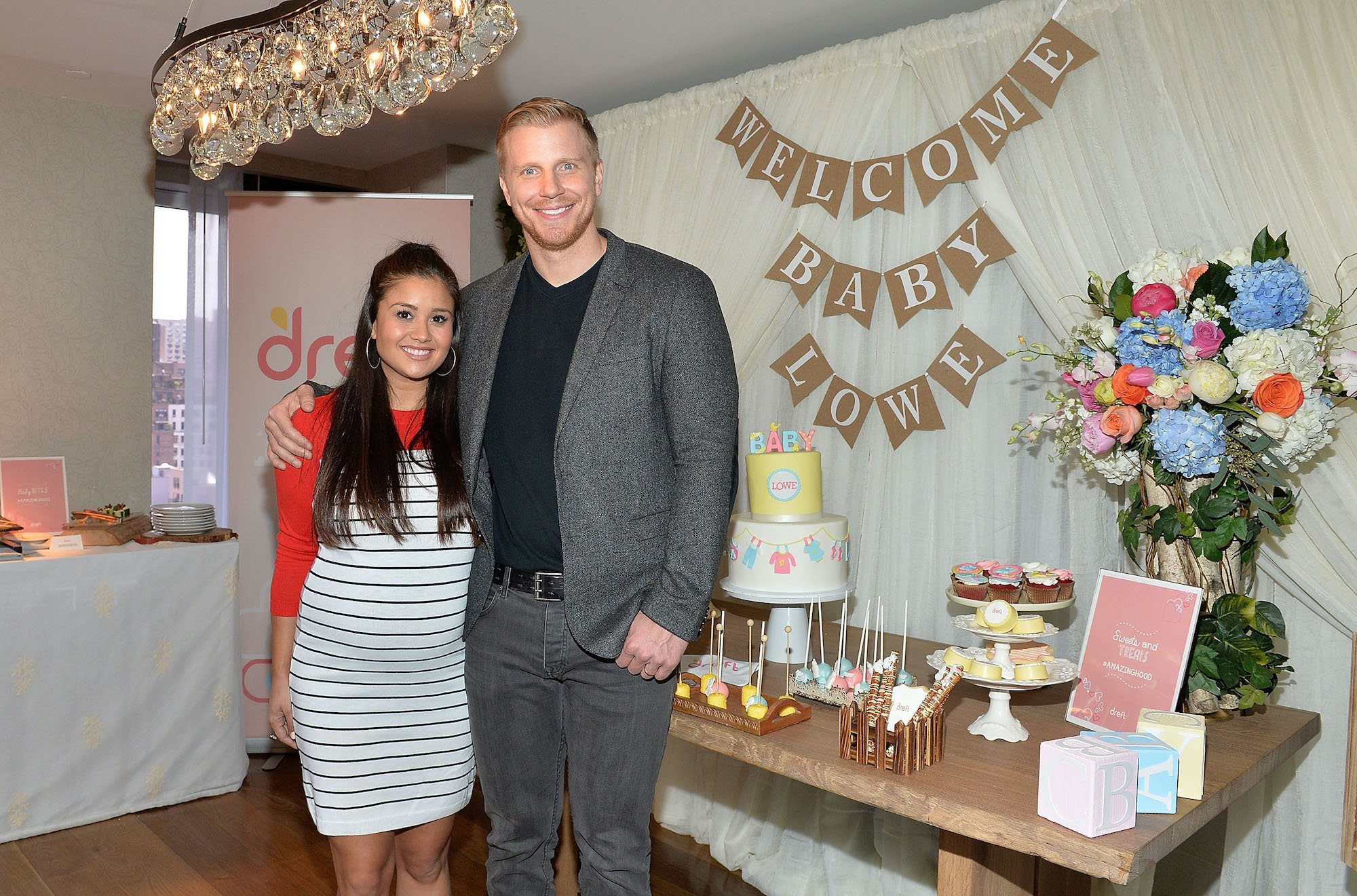 What is the success rate of the Bachelor franchise? Not that high — the only Bachelor to stay married to his season's winner is Sean Lowe, who married Catherine Giudici in 2014. The two have three children together. Are Ben and Lauren still together? Nope, the two split not long after their season ended and both have since met other people.
Are JoJo and Jordan still together? They are! The pair has been engaged since JoJo's season of The Bachelorette. The two were set to get married in 2020, however, the wedding has been postponed due to the pandemic.
How many 'Bachelor' contestants get married? How many end in divorce?
The Bachelor seems to be very hit-and-miss in terms of couples who end up truly "making it." All in all, at least half of the show's relationships, according to People Magazine, have ended in divorce or breakups. Season 23 couple Colton Underwood and Cassie Randolph seemed to be in it for the long haul, only to break up several weeks after the series finale. Underwood went on to come out as gay on television in April 2021.
Carly Waddell and Evan Bass found love on Bachelor in Paradise, getting married and welcoming two children — however, in December 2020, they announced that they were splitting. Chris Soules and Victoria Fuller got a lot of love from fans on Soules' season of The Bachelor, but after giving a long-distance relationship a shot, the two broke up for good. Is Clare and Dale still together? Nope – according to Women's Health, the pair split up in July 2021.
Who are the 'Bachelors' with now?
Some couples in The Bachelor have remained high-profile, choosing lives as social media influencers. Other contestants, especially those who didn't find love with their season finale pick, have gone off the radar. This includes Alex Michel, the franchise's very first bachelor.
He dated his final pick, Amanda Marsh, for around a year before the two broke up. Michel went on to find love with someone else, although her name has not been revealed. These days, according to Us Weekly, Michel lives a low-key life with his wife and children.
Aaron Buerge is another bachelor who broke up with his season finale pick, Helene Eksterowicz, just weeks after the finale aired. He went on to find love with a woman named Angye McIntosh, getting married and building a family with her.
Jesse Palmer, the high-profile football pro who was featured on The Bachelor's fifth season, dated Jessica Bowlin after the season finale, opting not to propose to her. However, they split only months after the finale, and Palmer later got engaged to model Emely Fardo in 2017. All in all, appearing on The Bachelor is certainly not a guarantee of true love — although it seems to have worked out in certain cases.
RELATED: 'The Bachelor': Why Weren't These Women at 'The Women Tell All'?