'The Bachelor': Why Did Emily Maynard and Brad Womack Break Up and What Is 'The Bachelorette' Star Doing Now?
On July 13, The Bachelor: The Greatest Seasons — Ever! will dive right into Brad Womack's two-season quest for love, which means fans are curious about the former reality star's final pick, Emily Maynard. The couple had an interesting ride, to say the least. But seeing as Maynard became The Bachelorette Season 8 lead, some viewers might be wondering what happened to the relationship. So here's why Maynard and Womack broke up after The Bachelor.
Brad Womack picked and got engaged to Emily Maynard in 'The Bachelor' Season 15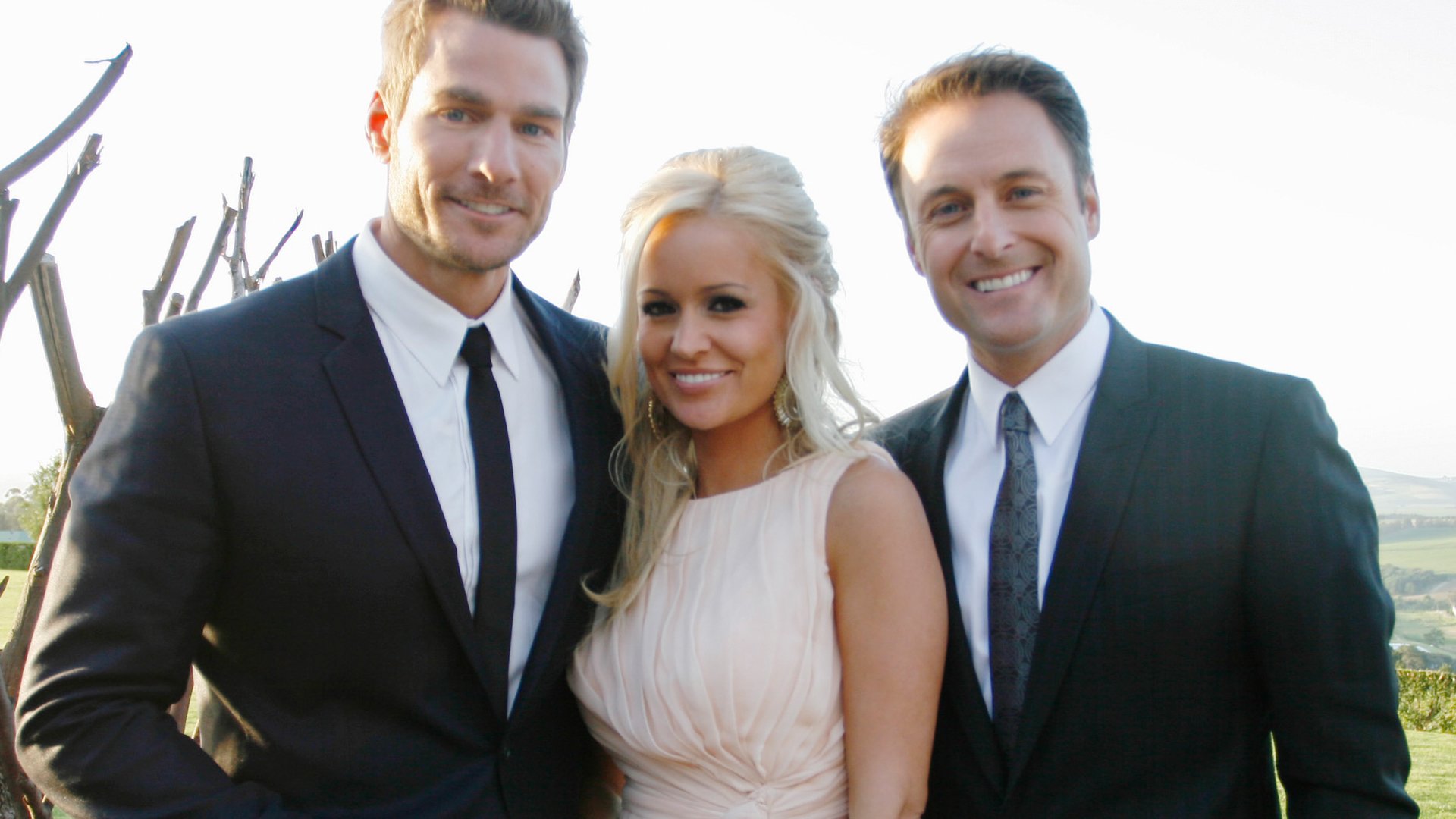 When Womack ended his run on The Bachelor Season 11, the Atlanta native did not pick any of his remaining bachelorettes. But then Womack met Maynard when he returned as the lead in season 15, choosing her over Chantal O'Brien. 
In The Bachelor finale, Maynard and Womack got engaged and they seemed to be ready for their happily ever after. But in the After the Final Rose special, Maynard told host Chris Harrison she wasn't ready to get married just yet. 
"I'm being honest," Maynard said at the time. "I feel like we have some things we need to figure out. We need to figure out how we fight, how we deal with things, and how we communicate."
Emily Maynard and Brad Womack break up after 'The Bachelor'
Following The Bachelor, Maynard and Womack struggled to stay together. When speaking with People Magazine in March 2011, Womack admitted he and Maynard broke up and got back together multiple times.
"There have been numerous times where either she or I have said, 'To hell with it. It's just too difficult,'" Womack said, per ABC News. "We've thrown in the towel, broken up. But at the end of every day, I'd call and say, 'I know you might not like me today, but I love you.'"
Maynard also revealed re-watching The Bachelor made her realize Womack told other women the same things he would tell her. "I felt less and less special," Maynard said. "You're not sure what's real and what's reality TV."
At the time, Maynard and Womack insisted their relationship progressed since The Bachelor. However, the couple called off their engagement in June 2011. Then when speaking with People about the breakup, Maynard said, "Just because we love each other doesn't mean we're right for each other."
Meanwhile, Womack believed he was the cause of the split. "The demise of our relationship was completely my fault," he said. Then the former bachelor revealed he had a temper.
"I would get so angry and would feel almost violated," Womack said, according to Complex. "I would keep those feelings bottled up, and by the time I had the chance to speak to Em…I would let that negative emotion come flooding out, and it was almost as if she was being attacked."
Is Emily Maynard married after 'The Bachelorette'?
When things didn't work out with Womack, Maynard became The Bachelorette Season 8 lead. In her finale, Maynard picked Jef Holm over The Bachelor Season 22 star Arie Luyendyk Jr. Though Maynard and Holm ended their engagement a few months after the grand finale.
"I am sorry to tell you that Jef and I have, indeed, parted ways," Maynard told People in October 2012. "I have no regrets because I did find love and shared an incredible journey with a really special person. And you know what, we tried our best because the love between us was so real. I have nothing but respect and love for Jef and his family, but ultimately we are just at different points in our lives."
Nevertheless, Maynard found love with Tyler Johnson, a man she met at her church prior to The Bachelorette. But after leaving the ABC reality franchise, Maynard reconnected with Johnson and they hit it off. Then the couple got married in 2014 and the former bachelorette became Emily Maynard Johnson.
Now, the Maynard-Johnson family is a happy household of six, and Bachelor Nation fans can catch up with them on Maynard's Instagram account anytime.
Check out Showbiz Cheat Sheet on Facebook!