'Bachelor' Fans Think [SPOILER] Is Giving Away That They Won Peter Weber's Heart on Instagram
Some 'Bachelor' fans Peter Weber ends up with an unexpected woman, and they took to her Instagram to find evidence.
[Spoiler alert: Theories regarding the end of Season 24 are discussed.]
The Bachelor is known for serious drama, but Peter Weber's season might be the wildest yet. From Hannah Brown appearing in the first episode to major backlash among castmembers (and sometimes against Weber himself), it's been a wild ride since the first week. And now, Weber's starting to fall for a number of women on the show who promise they're there for the "right reasons."
There have been plenty of theories regarding who Weber chooses in the end. But one of the wildest suggests Weber doesn't choose one of the women competing for his heart at all. And Bachelor fans are heading over to the surprising suspected winner's Instagram to see what they can find, which is apparently quite a lot of evidence.
Reality Steve said who he believes the frontrunners are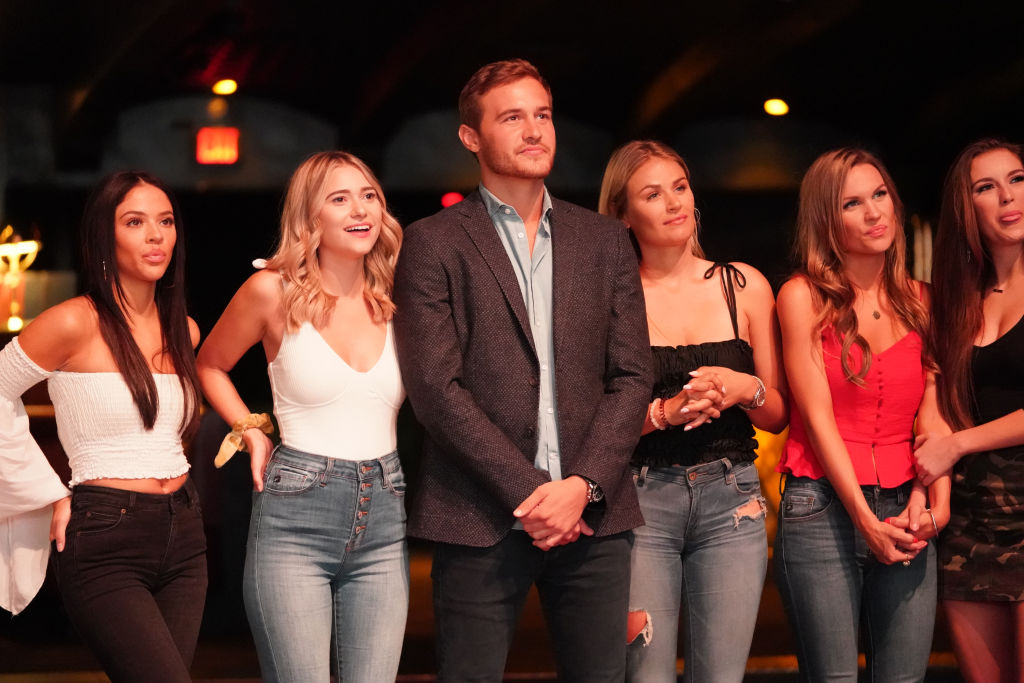 Weber's getting down to the wire now that only a handful of women are left fighting for his love. And spoilers from Reality Steve suggest he knows who the final two women are, though he's managed to remain tight-lipped about who wins Weber's heart overall. The spoiler king noted Madison Prewett and Hannah Ann Sluss are the most likely to be the top two. From there, it's anyone's guess.
So, why hasn't Reality Steve divulged who wins Weber's heart? It turns out he may not know the truth just yet. He wrote on his blog, "Not because I don't want to, or not because I don't feel like it, or whatever rabid conspiracy theory you can come up with. The bottom line is I don't have the ending yet, but I'm pretty sure there's a good reason why I don't."
He also noted that he's heard multiple endings and he doesn't know which one is the correct one. Since so much remains up in the air, it's led fans to believe a wild ending is in store.
'Bachelor' sleuths believe Peter Weber ends up with the show's producer
Is it possible Weber doesn't find long-lasting partnership with any of the women on his season? It seems that's a popular theory. And now, Bachelor fans are also convinced Weber found love with show producer Julie LaPlaca.
Weber's told fans he doesn't think anyone will guess the ending of his season, so this sort of plot twist fits. And CinemaBlend notes Weber and LaPlaca appeared to spend New Year's together, and they're also posting plenty of photos to Instagram that could indicate romance.
As far as Reality Steve is concerned, he doesn't think this theory holds any weight. "Gonna make this as simple as possible for every1 since it's all I get asked now," Cosmopolitan notes he tweeted. "It's garbage, there is absolutely nothing to this, it makes zero sense & people are desperately grasping at straws bc the ending isn't out yet. Hope that clears things up."
Julie LaPlaca's Instagram followers think she's giving away the truth
Many are still holding out hope that the Weber-LaPlaca theory could be real, though. And some fans are taking to LaPlaca's personal Instagram to find clues.
On Feb. 4, LaPlaca posted a photo of her in Costa Rica — and some of her followers think the view from where the photo is taken proves she's in Weber's room.
"That's the perfect view from Peters room. We saw that when Kelsey snuck into see him. I guess he had more than one women sneaking in his room during the show lol," a fan commented.
Another noted, "literally looks like the same view we saw when Kelsey went to his room."
LaPlaca posted another photo on Jan. 2 showing her in New York for New Year's. It's clear Weber is behind her with his back turned, which had many wondering what was going on.
"It is Peter – he was in New York for NYE and is wearing that outfit in his post on January 1st," a follower commented.
And others are begging LaPlaca to set the record straight.
"Honestly please tell me these rumours aren't true, please just tell everyone your not with Peter," yet another asked on LaPlaca's post showing her in Chile.
We'll have to stay tuned to see what really happens. And we'll keep our eyes peeled for more evidence that may suggest LaPlaca and Weber are together now.
Check out Showbiz Cheat Sheet on Facebook!