Is 'Bachelor in Paradise' 2020 Officially Canceled? —Bachelor Nation is Begging for New Content
Find out all of the details surrounding 'Bachelor in Paradise' 2020.
The Bachelor Presents: Listen to Your Heart concluded on May 18, 2020. Clare Crawley's season of The Bachelorette is postponed until further notice due to the coronavirus (COVID-19). The Bachelor Summer Games was canceled. What about Bachelor In Paradise 2020?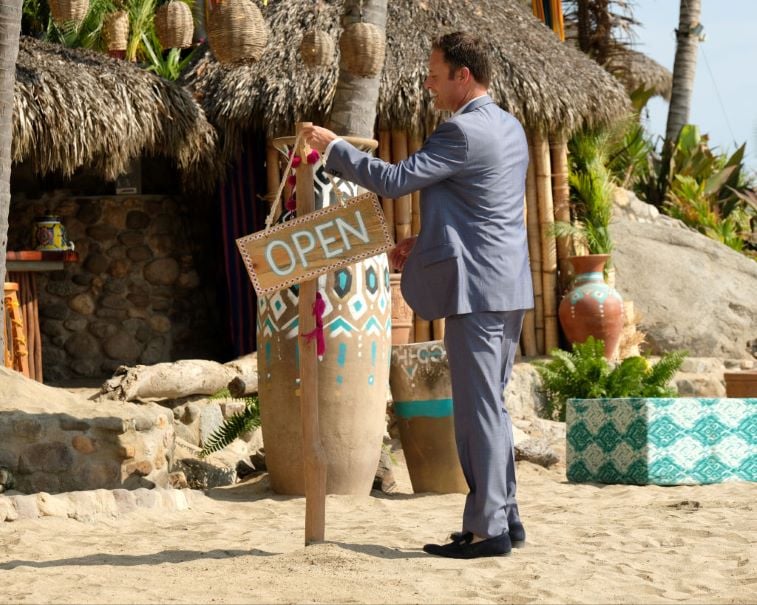 'The Bachelor: The Greatest Seasons — Ever' premieres this summer
Since Clare Crawley's season of The Bachelorette will not air in May 2020 as planned, the producers had to come up with something else. The Bachelor: The Greatest Seasons — Ever will premiere June 8, 2020.
It will be on for 10 episodes, with one season on each, concluding on August 10, 2020. Each night-long event will recap one full season of The Bachelor or The Bachelorette, from the introductions to the proposals. 
Chris Harrison will host the show from outside the famous Bachelor Mansion driveway with a small production crew. He lives only a short drive from the location, so he will not go far from home and easily follow social distancing rules.
Is 'Bachelor in Paradise' officially canceled for summer 2020?
The producers did not explicitly state that Bachelor in Paradise is canceled for summer 2020, but it is highly unlikely that it will happen.
"We're certainly discussing it and how it could work and if it could work, but we want to make sure that the next season of The Bachelor stays on track because that's something that everybody looks forward to at the beginning of the year," ABC's Reality Chief Rob Mills told Variety. "The goal is to make sure we absolutely have Bachelorette and Bachelor, and then, if there's a way to do Bachelor In Paradise, we would love to do it."
Harrison agreed with Mills that it looks like the beloved summer show is not going to happen this year.
"It does seem extremely unlikely, as far as going to Mexico," Harrison also told Variety.
When will 'The Bachelorette' be on in 2020?
Season 16 of The Bachelorette featuring Clare Crawley might be on ABC this fall if everything goes as planned. The producers hope to film this summer within the confines of one location. The entire cast and crew will be tested before meeting at the new venue. They will then quarantine for the entire duration of the season.
"Clare's season is happening one hundred percent," Mills told Variety. "We've looked at everything — are travel restrictions going to ease up? And it just doesn't look like anything is changing anytime soon, and what we would rather do is start getting the season underway, sooner rather than later." 
Travel for the upcoming season will not occur unless it is a road trip that is safe. Mills reported that they are still figuring out how they would work in the hometown-dates episode.
It looks like fans will have to wait until fall 2020 for new Bachelor content, and probably summer 2021 for the next season of Bachelor In Paradise.