'Bachelor in Paradise' 2021: Why Andrew Spencer Didn't Join the 'BIP' Cast After 'The Bachelorette'
Bachelor in Paradise Season 7 is almost here, which means many fans are itching to find out who's next on the beach. But it seems Bachelorette fan-favorite Andrew Spencer won't be joining the BIP 2021 cast — here's why.
Who is Andrew Spencer from 'The Bachelor' franchise?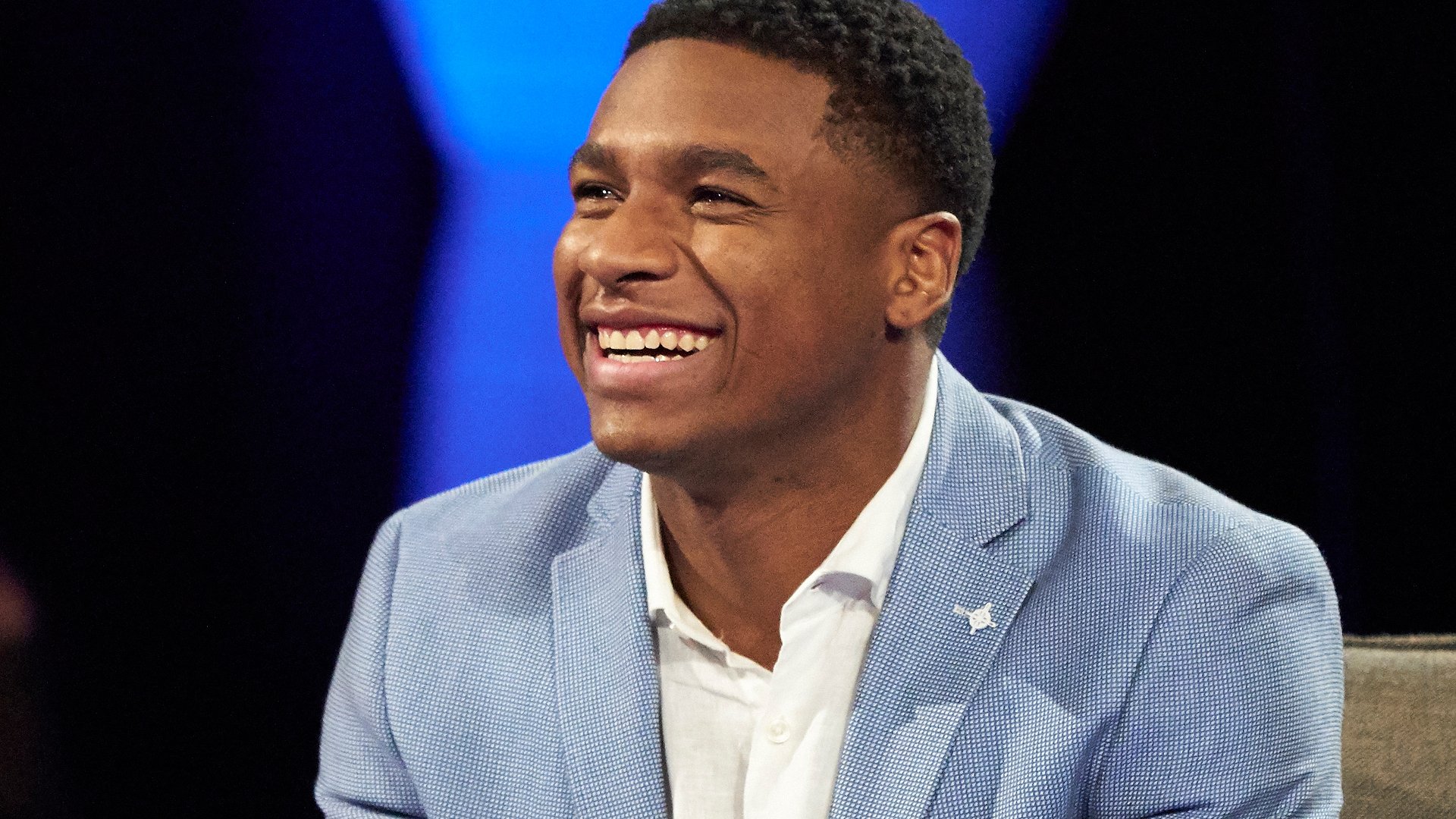 Andrew had quite the run with Katie Thurston in The Bachelorette Season 17. The contestant charmed the lead with his fake British accent. Then the bachelor made it through to the top five. However, Katie and Andrew weren't meant to be.
In week 7 of The Bachelorette, Andrew was sent home because Katie was building stronger connections with the other men. That said, the contestant's exit was a bit untraditional.
Following the rose ceremony, Andrew stopped by Katie's room. He revealed he was willing to get back together after the show. Then Katie chased after her contestant and invited him to come back. But Andrew turned her down.
"I wanted to say yes. I would love nothing more than to be with her," Andrew said. "She [bleep] sprinted down the stairs, dude. And I said no. But I want my future wife to choose me, and I wasn't chosen. So I had to say no. I don't want to go through this again. I don't wanna be standing at a rose ceremony waiting for her to not choose me again."
Andrew Spencer explains why he didn't join the 'Bachelor in Paradise' 2021 cast
Following Andrew's exit from The Bachelorette, many fans hoped to see the contestant again on the franchise. But in an interview with Extra after taping the "Men Tell All," Andrew confirmed he did not go on Bachelor in Paradise Season 7 because of his job. The 26-year-old cast member is a pro football player who splits his time between Chicago and Vienna, Austria.
"I didn't get to go on Paradise. I had to fly back to Austria," Andrew said. "I'm definitely in the ballpark to fall in love."
The Bachelorette star also hinted that he got the call to appear on BIP in 2021. But it was too late, and Andrew wanted closure with football.
"I play football in Austria in Vienna. So I had to fly back. … I didn't get the call to go on Paradise fast enough," Andrew said. "So I was just like, 'I gotta go back to work,'" 
He continued, "And you know, I wanted closure with football as well. I'm getting up there in age. I wanted to make sure that this is what I wanted to do. So I'm back there, and I'm loving it. I'm enjoying that, and I'm so glad that I did go back. So I have no regrets with everything."
Would Andrew Spencer consider being the next bachelor?
While Andrew won't come back for Bachelor in Paradise Season 7, some fans are hoping to see the cast member return as the next bachelor in 2022. Still speaking with Extra, Andrew revealed that he would have to have a "long conversation" with production before he took on The Bachelor.
"I see the way that they have to go through, like Katie. Remembering all these stories, having all these heartbreaks. That's taxing," Andrew said. "I'll have to have long talks about it. But right now, I'm just looking for anyone. I can walk into a grocery store and find love. I'm just an ordinary guy looking for love."
Then when speaking on the Bachelor Happy Hour podcast, Andrew said that he probably wouldn't accept The Bachelor role if it was offered to him.
"Probably no," Andrew said when asked about becoming the next bachelor. "I would love a chance to find a girl through that process. But I hate everything that comes with it. I hate people deep-diving into my life."
He continued, "It's definitely tough. I love The Bachelor process. The fans are just killing me a bit too much right now."
Bachelor in Paradise Season 7 airs Monday, Aug. 16. Michelle Young's season of The Bachelorette premieres Tuesday, Oct. 19.