'Bachelor in Paradise' 2021: A First Look at How the Season Will Work With New Judges
The Bachelorette may be airing now, but Bachelor in Paradise is right around the corner. As the summer heats up, surely the relationships on BIP are doing the same. Earlier this year, it was announced that longtime host Chris Harrison would be leaving the franchise. In his place, several celebrities and Bachelor Nation alumni will be taking over as guest hosts. Now, we have an inside look at how exactly all of this will work.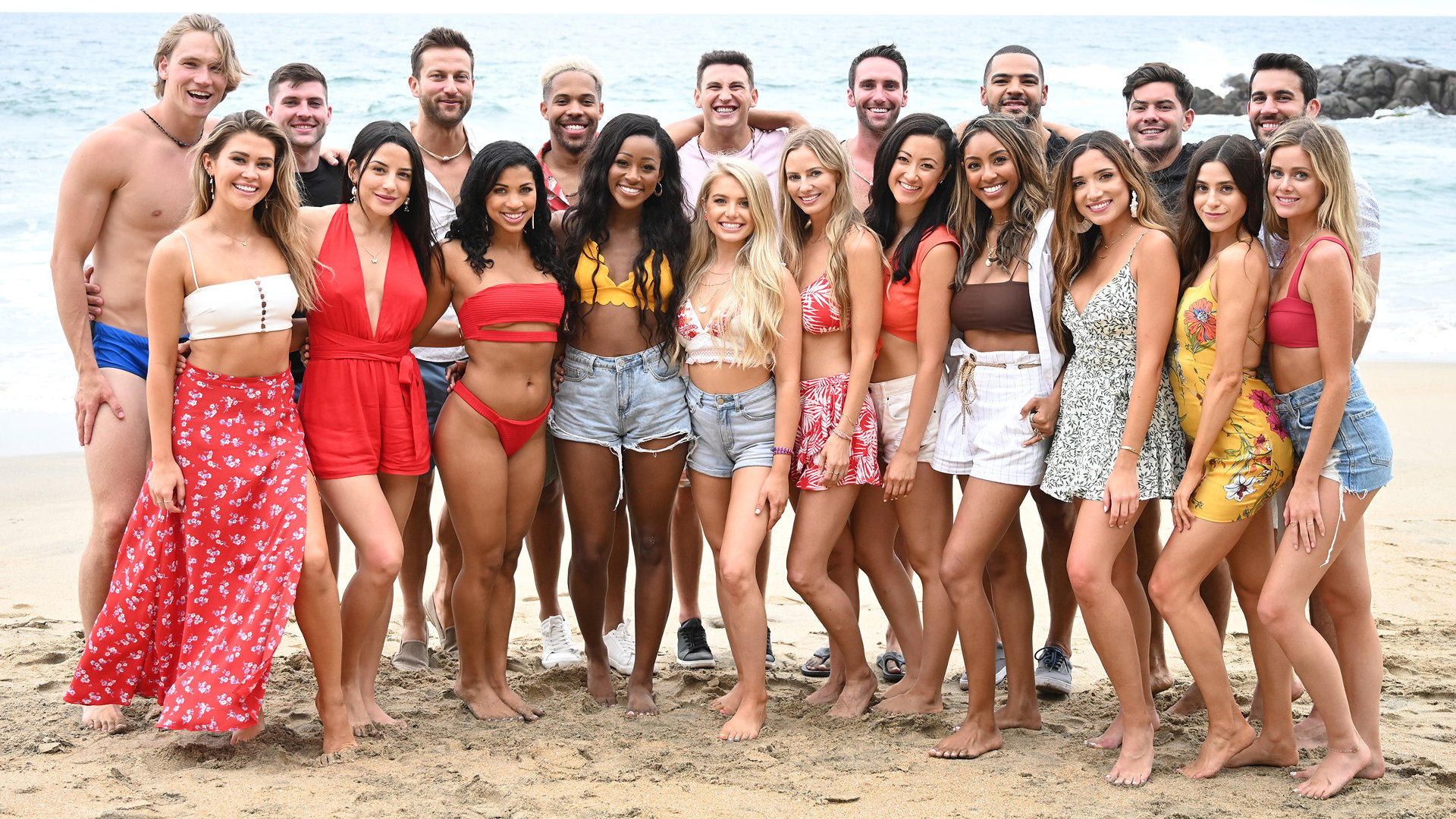 Who is hosting 'Bachelor in Paradise' next season?
Wells Adams and his partner, Sarah Hyland, will be guest hosting parts of Bachelor in Paradise 2021. In addition to the two of them, David Spade, Lil Jon, Lance Bass, and Tituss Burgess will also be hosting.
According to Entertainment Tonight, Wells won't just be a host; he will receive the title of Master of Ceremonies.
What do the new hosts bring to the table?
Adams isn't completely sure why his role was elevated.
"I think they couldn't convince some of the celebrities to stay up as late as you have to for cocktail parties and rose ceremonies," he told the outlet. "I'm there bartending, so they're like, 'Yeah, throw Wells in, he'll do a good job!"
But he's happy to have the other stars joining him this season.
"Obviously having like comedic juggernauts like David Spade and Tituss Burgess come in, like, they're gonna bring the funny," he continued. "Lance brings musicality and the boy band [history] with him, so I think that's gonna be fun, and a lot of people are gonna be kind of starstruck. And Lil Jon just brings like, really, really good vibes."
RELATED: 'Bachelor in Paradise': Kelley Flanagan's Comments About Peter Weber Indicate He Should Join Cast
How does Wells Adams feel about Chris Harrison leaving the franchise?
Over the course of Adams' time in the franchise, he and Harrison have grown pretty close. Adams had even planned to invite Harrison to his wedding. Even though Harrison is no longer a part of the franchise, Adams still wishes him the best.
"Change is always hard; I understand that," Adams said. "But at the end of the day, I wish Chris nothing but the best.
"I'm just excited for everyone to get to come back and enter the gates of Paradise," he continued. "We had to take last year off, which was a bummer, because I truly do love helping make the show, and I think America truly does love coming to the gates and walking down the steps with us. So I'm just happy that it's back."
Who is on 'Bachelor in Paradise'?
BIP alum Blake Horstmann recently revealed that he would not be in Paradise this summer.
"Well I might as well address this LOL," he said of why he didn't go on BIP in an Instagram Q&A. "Ya know it was close. I went through some testing etc. But at the end of the day I didn't feel it was right for me."
RELATED: 'The Bachelor': Has Chris Harrison Ever Left the Show Before?
Ultimately, Horstmann didn't want to risk having a bad season.
"I didn't want to go back into an environment that breeds toxicity and emotional abuse," he said. "I didn't want to put my life in the hands of people that don't really have your best interest in mind. It's like having a life coach who pushes you to do the wrong things."
According to Reality Steve, Kelsey Weier, Victoria Paul, Tammy Ly, Deandra Kanu, Alexa Caves, Natasha Parker, Mykenna Dorn, and Maurissa Gun will allegedly be part of the Bachelor in Paradise cast. Mari Pepin, Jessenia Cruz, Abigail Heringer, Chelsea Vaughn, Alana Milne, Serena Pitt, Victoria Larson, and Serena Chew from Matt James' season are also allegedly joining the show. And Ivan Park, Noah Erb, Chris Conran, Chasen Nick, Kenny Braasch, Demar Jackson, and Ivan Hall from Clare Crawley and Tayshia Adams' seasons are also rumored to be part of the Bachelor in Paradise cast.
Former bachelorette Becca Kufrin is rumored to be the first bachelorette to come on the show after being a lead.