'Bachelor in Paradise' 2021: Wells Adams Teases 1 Moment He 'Never' Thought He'd See on 'BIP'
Not going to lie, Bachelor in Paradise Season 7 sounds wild. Recently, ABC released the official cast list, which includes an interesting mix of fan-favorites and villains from The Bachelor and The Bachelorette. Now, Wells Adams, who is the new "master of ceremonies," has been teasing the new season of BIP, and there's one moment in particular that will blow Bachelor Nation fans away. So here's what happens when Bachelor in Paradise returns in 2021.
How does Wells Adams' new role work in 'Bachelor in Paradise' Season 7?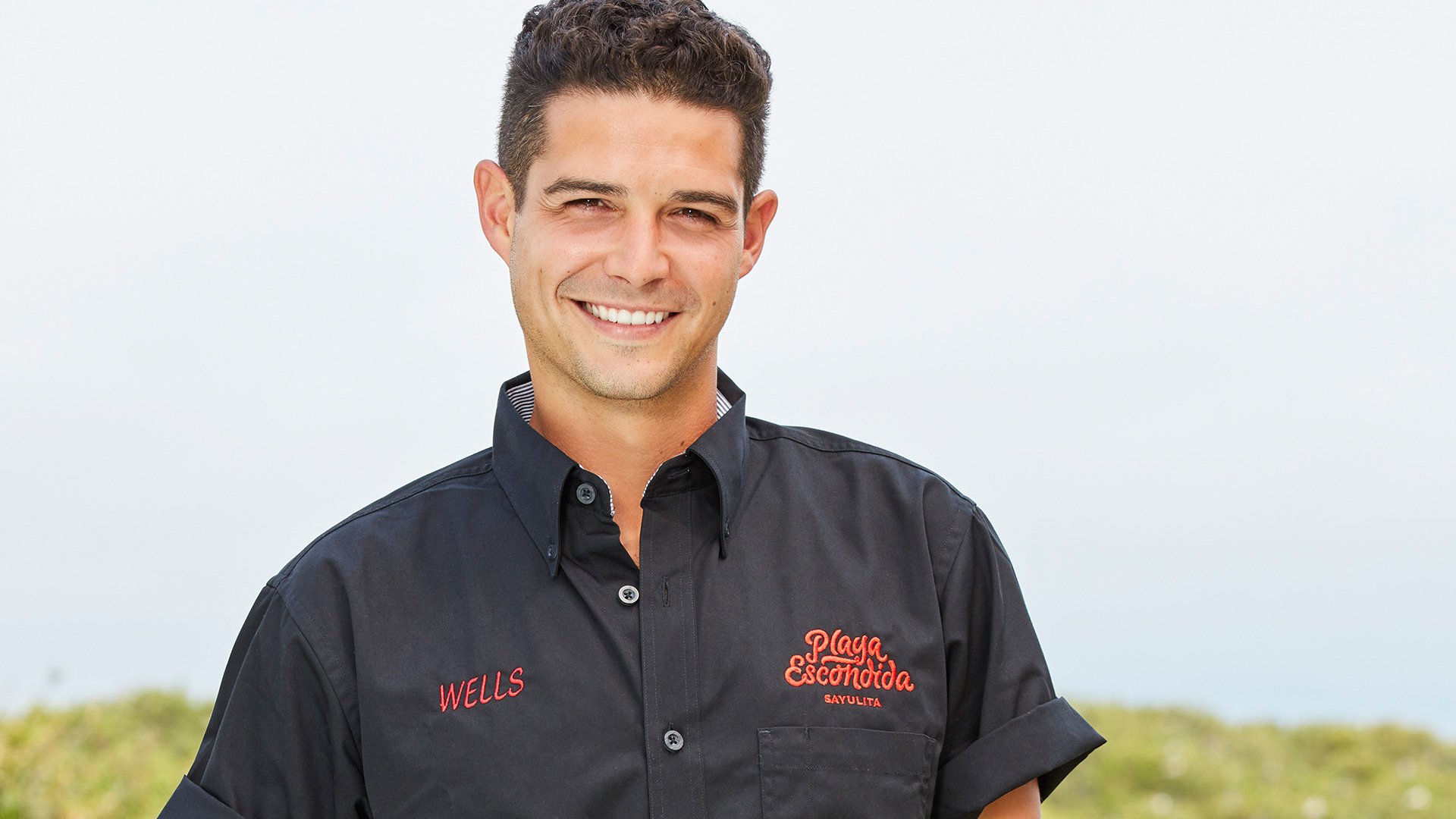 In case you're new to the franchise, Adams has been part of the Bachelor in Paradise family for some time. The reality star appeared in the third season of the summer spinoff after leaving JoJo Fletcher's season of The Bachelorette single. Then Adams, who is now engaged to Modern Family star Sarah Hyland, became the resident bartender for BIP Seasons 4, 5, and 6. 
Now, ABC has confirmed Adams as the new "master of ceremonies" for Bachelor in Paradise Season 7 following Chris Harrison's exit from the franchise. This means Adams will be in charge of the rose ceremonies in addition to his bartending duties. He is also expected to guest host one episode. But he's leaving the majority of the hosting to David Spade, Lance Bass, Tituss Burgess, and Lil Jon.
Wells Adams teases what happened while filming 'Bachelor in Paradise' 2021
When Adams hosted a group date on Katie Thurston's season of The Bachelorette, the Bachelor in Paradise star made the media rounds and teased what's coming up in season 7. And apparently, things are about to get wild.
"Of all the five seasons I've done in Paradise, the craziest stuff happens on this season. I think no one is going to expect what happens," Adams said on the Bachelor Happy Hour podcast. "What happens this season is insane."
He added, "I can't believe it happened, and I think that everyone's going to lose their minds when they see what went down. I know that it sounds so grandiose. But it really is true."
Adams also teased one major moment that's going to happen when Bachelor in Paradise returns to ABC. And while Adams has been involved with the summer spinoff for many years, the reality star witnessed something Bachelor Nation has never seen before. He said:
There's so much going on. There are moments in time that are super dramatic. There's one particular thing that happens that I never thought I would see on the show. And I can't believe it happened. I think that the audience is just going to be so blown away by what happens that I don't think we'll ever be able to top the craziness that happens this season. 
What cast members Joe Amabile and Natasha Parker say about 'BIP' 2021
For now, Bachelor Nation fans will have to wait for BIP to return to see the moment Adams teased. But whatever the case, it seems many people who were involved believe season 7 is the most dramatic yet.
When speaking on the Click Bait podcast, Natasha Parker and Joe Amabile, who in the Bachelor in Paradise Season 7 cast, called the new season a "wild" ride.
"It was a lot different than my first time," Amabile said, referencing his appearance on BIP Season 5. "It was wild, it really was. I can only compare it to the season I did prior. This was, no exaggeration, 15 times more intense."
Whatever happens when Bachelor in Paradise Season 7 drops on ABC, it looks like we're in for a treat. Get ready. New episodes start Monday, Aug. 16, 2021.