'Bachelor in Paradise' 2021: When Will the Show Film and Who Will Be on It?
'Bachelor in Paradise' is set to return this year. Who will be on the show and when will it start filming? Here's everything we know.
Now that we have made it through The Bachelorette and The Bachelor, fans are gearing up for Bachelor in Paradise. Though the coronavirus (COVID-19) pandemic caused BIP to be canceled last year, the show is set to film this year. As with every year, fans are eager to find out who will be on BIP and when the season will start filming.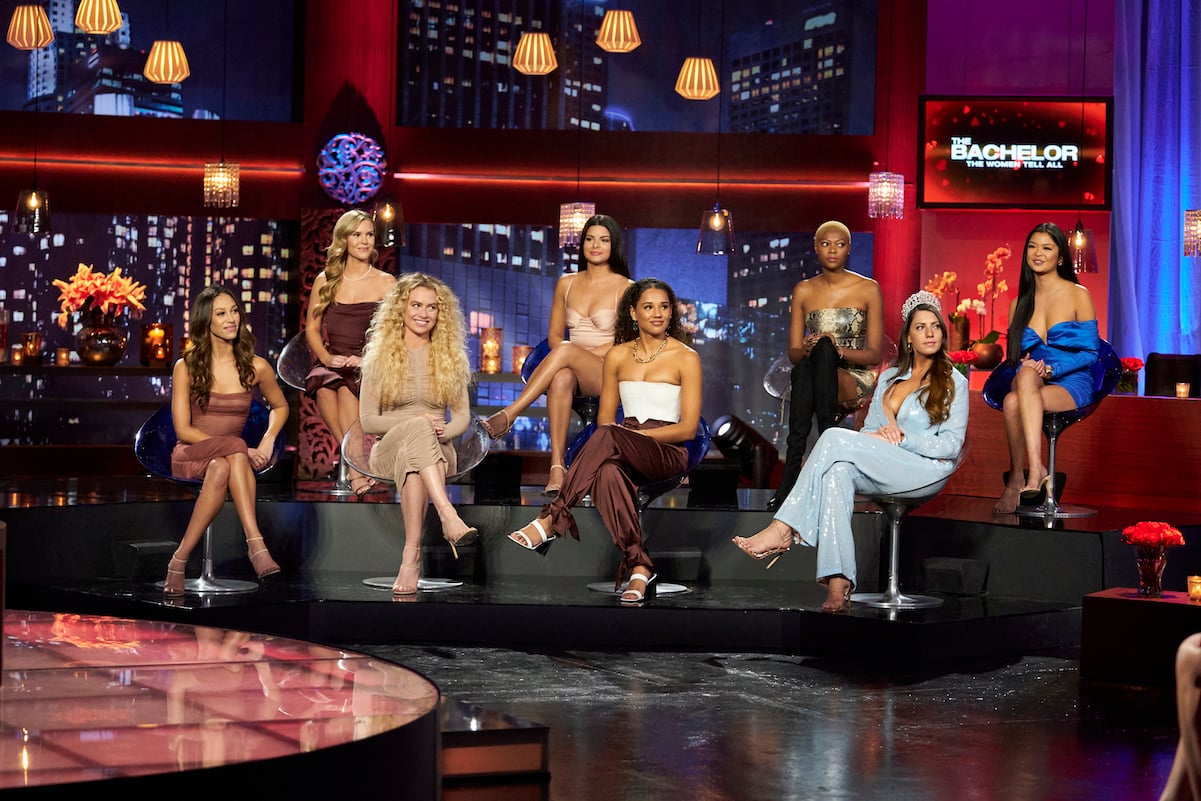 'Bachelor in Paradise' 2021 film date
As Matt James' season just finished airing, people are looking forward to seeing how Bachelor in Paradise plays out. But because of the weird scheduling changes that the pandemic caused, some fans have been confused about the timing of filming. Katie Thurston's season of The Bachelorette will film before BIP.
"Bachelor in Paradise will film per usual in June at a location that hasn't been announced yet and will begin airing after Katie's season is done airing, per usual," Bachelor guru Reality Steve revealed in a post.
Who is going to be on this season of 'Bachelor in Paradise'?
So far, ABC has not released who will be in Paradise, most likely because they are waiting to see if there will be any fan favorites from Thurston's season. In January, ABC exec Rob Mills informed fans that Joe Park from Clare Crawley and Tayshia Adams' season would be on BIP.
"We've got ourselves a vaccinated Paradisian!!" Mills commented when retweeting a post about Park getting the COVID-19 vaccine.
Previously, Park seemed unsure about going to Paradise but it seems that he has changed his tune.
"I don't know the answer to that, but I hope I'm in a committed relationship at some point soon! … If I'm single at that time, I would definitely evaluate that option, yes," he previously told Entertainment Tonight of if he would considering going on Bachelor in Paradise. "I would not say no right away, but I'd do a little more research and know what I'm getting myself into!"
Bri Springs from James' season said she wasn't sure if she would want to do Paradise.
 "I think I need to see kind of some tangible change from the show in order for me to put myself back in that situation," she said on Us Weekly's Here for the Right Reasons podcast.
Reps for the show have not responded to casting rumors.
Where will 'BIP' film?
Bachelor in Paradise is probably more equipped to film in the pandemic than The Bachelorette or The Bachelor were as the season always films in one place. Whereas the other two shows in the franchise typically involve travel and hometowns, BIP all happens at a secluded resort.
Mills told Variety in January that the show may film in Mexico again this year.
"Obviously, we don't want producers and cast members to be getting vaccinated early just for the show, but if people can get vaccinated, then maybe we're back in Mexico," Mills said. "If not, maybe there is a bubble situation in Mexico. We will figure out something — I never know what will happen, but I feel very confident in saying that you will get 'Bachelor In Paradise' next season.
Is there a chance 'BIP' won't happen?
Though not much is known about this season of Bachelor in Paradise quite yet, ABC is set on making the show happen this year.
"We are hell-bent on figuring out how we make 'Paradise' work," Mills told the outlet. "Unless something horrendous happens, I feel very confident that 'Paradise' is coming back on this summer — how and where it's going to be, it's still to early to tell."