'Bachelor in Paradise' 2022 Cast: Peter Weber Explains Why He Backed Out
Bachelor in Paradise is headed back to Mexico for Season 8. The fan-favorite Bachelor spinoff series is known for its beachy second chances at love in the Bachelor universe, but Season 24 Bachelor Peter Weber won't be attending — even though he claims he's had his eye on one of the women who will be there. 
Here's why Weber said he won't pack his bags for another chance at romance, and what fans had to say about it. 
Peter Weber said he and ABC couldn't agree on a 'Bachelor in Paradise' contract
Weber's appearance on Bachelor in Paradise was all but a done deal until the paperwork got in the way, according to Us Weekly. He secured time off from his day job as a United pilot and had a month to go film.
According to Weber, Bachelor in Paradise was perhaps the last Bachelor Nation platform to try to find his soulmate. "I always kept looking at that as like the one venue I hadn't like really checked off yet or tried," he told the publication. 
The former Bachelor did confirm that the rumors of his attendance on set almost came true. "I was actually going to do Bachelor in Paradise. I was going to do it," Weber said. "We just couldn't agree on a contract at the end of the day is what it came down to."
Pilot Pete admits he has his eye on one of the contestants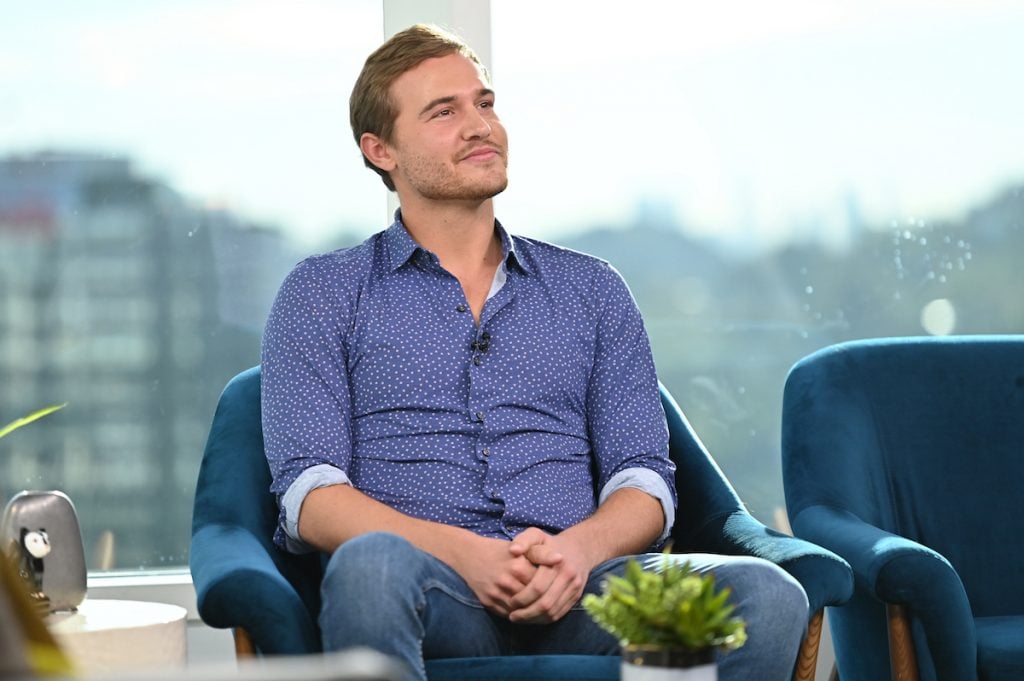 Though he didn't show his entire hand, Weber also told Us Weekly that he was mostly interested in joining the Season 8 cast of Bachelor in Paradise because he's intrigued by another cast member.
"There was someone. I'm not going to spill those names, but there was someone down there," he said. "That was the only reason that I was actually curious [about] going down there." Though Weber didn't elaborate much further, he did hint it was a contestant from Clayton Echard's season of The Bachelor.
Weber proposed at the end of his season to Hannah Ann Sluss, but the couple split when he admitted to still having feelings for runner-up Madison Prewett. That fizzled, followed by an on-and-off-again relationship with another previous contestant on his season, Kelley Flannagan. The two officially broke up for good in February 2021. 
Though contract details must have outweighed the potential for a new romantic connection, Weber said he's not holding it against the network. "I thought maybe [I could] give it one more try. But [ABC and I] ended up not being able to agree on anything and get out there. I feel everything happens for a reason, so it's all good."
We can't know for sure who Weber had his eye on, but one Bachelor sleuth went through all of Weber's contacts on Instagram and said The Adventures of Pilot Pete author only follows two contestants from Echard's season: Genevieve Parisi and Salley Carson. 
Bachelor Nation fans were viciously snarky about Weber not joining the cast
When the Instagram account Bachelor Tea Spill reported that Weber wouldn't be in the Bachelor in Paradise cast, followers had a lot to say. Though a few fans said they wished Weber would have joined the show, several were glad to hear he wouldn't be a part of the cast. They also didn't hold back their criticisms of the Bachelor alum. 
"Probably wanted millions of dollars to do the show when he only deserves $10," one follower commented with the laughing emoji. "He owes me for the time I wasted watching his season."
"He wanted to bring his mom and ABC didn't agree," another wrote.
"Had enough of Pilot Pete … he's just not all that! He needs to stick with his day job!" one person wrote. Another joined ranks calling Weber back to the terminal: "Good — United is short-staffed." 
For now, it does look like Weber will have time to log some cockpit hours. Though his Instagram focuses much more on the press events he's able to attend, he does still occasionally post from his travels, proving fans might still catch him piloting a flight now and then. 
Bachelor in Paradise returns for Season 8 on Tuesday, September 27 on ABC.