'Bachelor in Paradise': Are Raven Gates and Adam Gottschalk Still Together?
Fans of 'Bachelor in Paradise' wished Adam Gottschalk and Raven Gates well, hoping they'd make it the long haul. So are they still together?
With shows like The Bachelor and Bachelor in Paradise, fans always want to know if couples stuck together beyond their seasons. After all, the circumstances that brought them together are strange and constructed, and it's common for these relationships to end. Nonetheless, fans suspend disbelief and give into the fantasy, leading to intense interest in the lives of contestants after their seasons.
Many viewers were intrigued by Adam Gottschalk and Raven Gates who met and got together on Season 4 of Bachelor in Paradise. But the central question of the franchise still remains: Are these two still together? And if so, what does their current relationship look like?
Raven Gates and Adam Gottschalk are still committed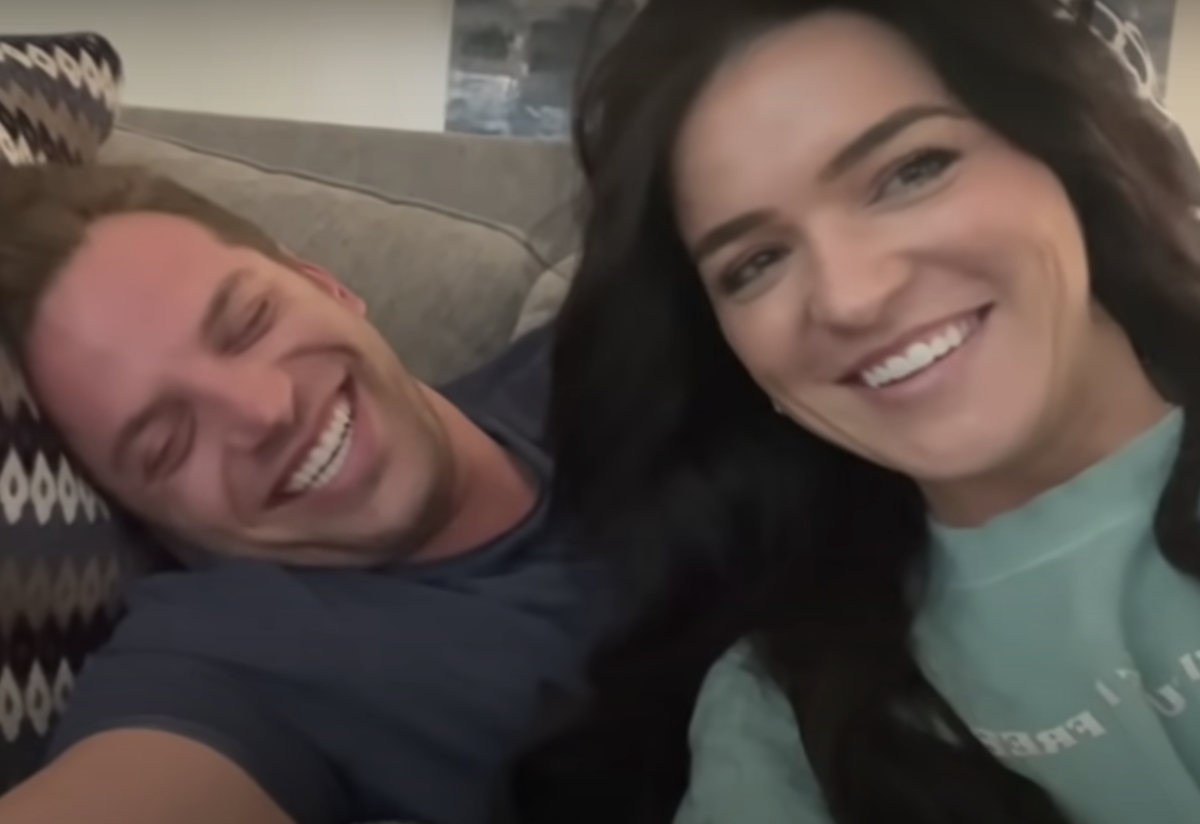 Fans of the couple can rejoice! Gates and Gottschalk are still together after roughly four years. They've been engaged for a long part of that four years.
In fact, they intended to get married in 2020. But the coronavirus pandemic forced them to make the prudent and responsible decision to postpone the wedding until April, 2021. Gates and Gottschalk had a small but romantic ceremony that emphasized safety for the couple and their guests.
On top of this, in July 2021, the couple announced another big step in their relationship. On Instagram, Gates announced that they were expecting a child. She said, "Our Honeymoon baby will be here in January." Fans were congratulatory on the post. We can all hope that Gates has a safe and easy pregnancy.
Gates and Gottschalk met for the first time on 'Bachelor in Paradise'
Gates, the owner of an Arkansas boutique, and Gottschalk, a Dallas real-estate agent, are both alums of The Bachelor season 21 and The Bachelorette season 13, respectively. They "won" Season 4 of Bachelor in Paradise but were among the contestants who decided not to propose on the show. After all, they lived far apart, and had only dated in the confines of a reality TV show.
Gates and Gottschalk did, however, try out a relationship in the real world, as Gates said to Us Weekly that she was "pretty damn sure" while they were in the Fantasy Suite.
So, in May 2019, Gottschalk proposed, and Gates accepted. Before COVID-19, they celebrated their pre-wedding anniversary at home with their dog, Boaz.
Raven Gates nearly ended up with Nick Viall on Season 21 of 'The Bachelor'
Gates was on season 21 of The Bachelor, and she wasn't just a contestant — she was the runner-up! This season featured Nick Viall as the eponymous Bachelor. Although he ended up with Vanessa Grimaldi, he had some pretty significant moments with Gates.
Gates and Viall did the second one-on-one date. She met some of Viall's family and had a few more one-on-one dates throughout the season. The couple even went to the Fantasy Suite together. However, Viall chose Grimaldi at the end, leaving Gates heartbroken.
This didn't mean that Gates was totally out the game, however. At the end of the season, Gates was offered a spot on the next season of Bachelor in Paradise. For Viall and Grimaldi, the relationship unfortunately wouldn't last. However, we now know what happened next for Gates.