'Bachelor in Paradise': Becca Kufrin and Thomas Jacobs Update Fans on Their Relationship via Instagram
It wasn't a happy ending for every couple on Bachelor in Paradise Season 7. Becca Kufrin, who originally appeared on Arie Luyendyk's season of The Bachelor and then appeared in her own season of The Bachelorette, chose to break up with Thomas Jacobs before the fantasy suites. Now, the two have updated fans on their relationship status via Instagram.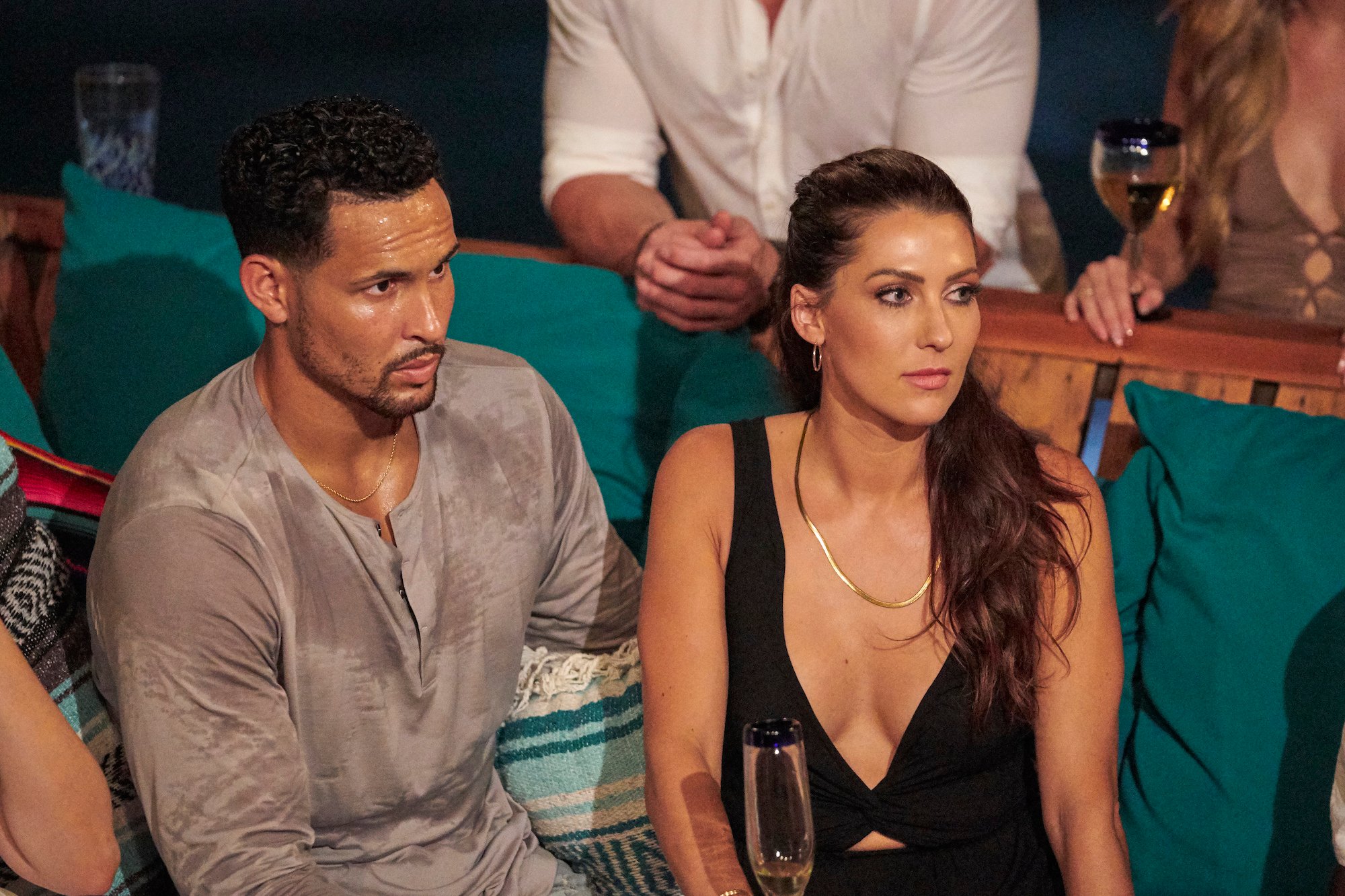 Becca Kufrin broke up with Thomas Jacobs before the fantasy suites in 'Bachelor in Paradise' Season 7
Thomas may have been deemed the villain by fans during his stint on Katie Thurston's season of The Bachelorette, but audiences got to see a more vulnerable side to him in Bachelor in Paradise. He was ready to take the next step in his and Becca's relationship, but she felt it wasn't the right move.
On the show, Becca told Thomas, "I didn't expect to come here really and find a connection with anyone. I really thought I was going to come here and get a nice tan and make some friends. You were unexpected. You came along and at first, I kind of wrote you off, but we ended up obviously talking and having that first date. It was the most unexpected and pleasant surprise."
The former Bachelorette continued on, "I feel like you're so good at being supportive and positive and you know, you surprised me in all the best ways but I feel like sometimes it's too good to be true and that scares me. I've been here twice now before. I couldn't leave here and feel ok leaving with somebody that I don't one hundred percent fully know. That's why after all of this I think what's best for both of us is not to continue and not go to the fantasy suites and not show up tomorrow."
Thomas held back tears but wanted Becca to do what she thought was best. He then chose to leave the island. However, that wasn't the end of the road for the couple.
RELATED: 'Bachelor in Paradise': Becca Kufrin Teases What Happened With Thomas Jacobs and Aaron Clancy
Thomas Jacobs and Becca Kufrin shared a relationship update with Bachelor Nation via Instagram
Fans of the couple will be happy to know that the two rekindled their romance after Bachelor in Paradise ended. Becca shared a sweet clip of her and Thomas on her Instagram profile with a caption that reads, "You know what they say…Third time's a charm. I'm sorry for breaking up with you on national television, but I'll take every day to make it up to you, Tommy. Thanks for making my heart smile far more than it ever has. Now, time to start this real life @thomasajacobs."
The night the finale aired, Thomas shared similar sentiments regarding his and Becca's relationship, "I feel safe with you. As if nothing could ever go terribly wrong … Thank you for being someone who I can put my trust in, someone who would never hurt me, someone who would never push "us" away … #BachelorInParadise #FinaleNight #TheccaNation"
RELATED: 'Bachelor in Paradise': Thomas Jacobs Just Made the Sweetest Comment About His Relationship With Becca Kufrin
What's next for Thomas Jacobs and Becca Kufrin after 'Bachelor in Paradise?'
Neither Thomas nor Becca have talked about what's in store for them in the future. However, they do seem genuinely happy if we're going by their Instagram posts. Even Thomas' ex Katie Thurston sent the couple her congratulations in a now-deleted tweet. As for now, Bachelor Nation will just have to keep their eyes turned to social media for any relationship updates.