'Bachelor in Paradise': Will Becca Kufrin and Blake Horstmann Date in 'BIP' Season 7?
'The Bachelorette's Becca Kufrin clears up all the rumors about dating Blake Horstmann before filming 'Bachelor in Paradise' Season 7. She also reveals whether she'd get back together if he showed up on 'BIP' in 2021.
The Bachelor in Paradise Season 7 cast is about to add The Bachelorette's Becca Kufrin to the list, and many fans are wondering whether the former lead will get back together with Blake Horstmann. Recently, Horstmann suggested that he reconnected with the bachelorette. But would Kufrin date Horstmann if he returned for Bachelor in Paradise in 2021? Here's everything Kufrin revealed about the relationship.
Becca Kufrin and Blake Horstmann dated in 'The Bachelorette' Season 14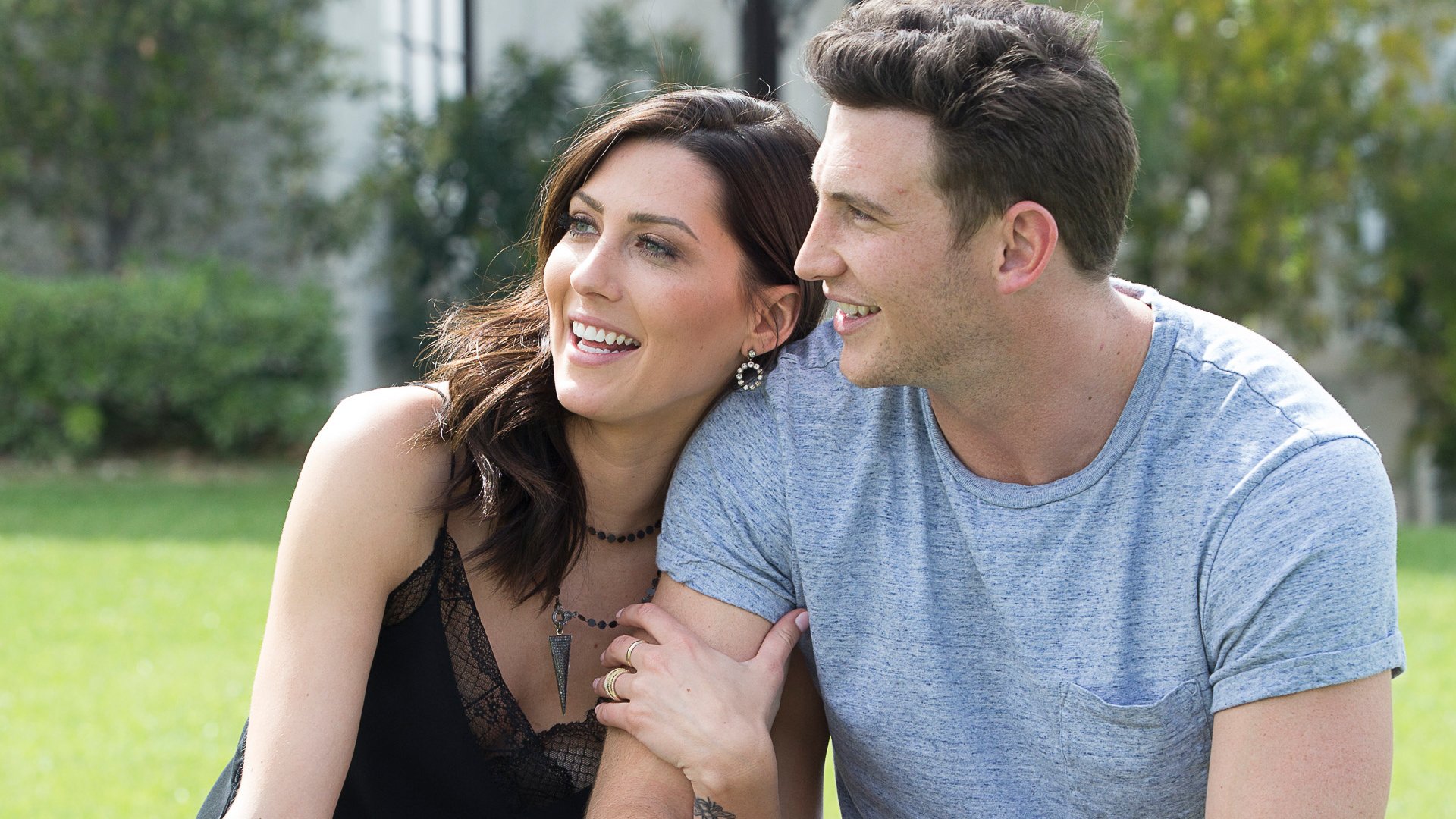 In case you need a refresher, Horstmann dated Kufrin in The Bachelorette Season 14. However, the relationship came to an end in the finale. Kufrin dumped Horstmann and got engaged to Garrett Yrigoyen. Then Kufrin and Yrigoyen ended their engagement in September 2020.
Meanwhile, Horstmann moved on and joined the Bachelor in Paradise Season 6 cast. But things didn't go as planned, and Kufrin's runner-up quit BIP as a single man. 
Why some Bachelor Nation fans think Blake Horstmann and Becca Kufrin got back together before 'BIP'
Now, some Bachelor Nation fans believe Kufrin and Horstmann might've been dating before Bachelor in Paradise Season 7. In the Aug. 20 episode of the Reality Life with Kate Casey podcast, Horstmann wondered whether there was something "still there" with Kufrin following her split with Yrigoyen. Horstmann also revealed that he was "back in touch" with the former bachelorette, and he would be willing to talk, depending on the outcome on BIP.
"I would be willing to talk, of course," Horstmann said. "But we'll see how Paradise works out because she's going to Paradise. … The show doesn't like me, the show doesn't want to see us together. She has the ABC podcast [Bachelor Happy Hour]. That's kind of her thing. She is very much involved in that show. We'll see."
Becca Kufrin says she wouldn't date Blake Horstmann on 'Bachelor in Paradise' Season 7
In the Aug. 26 episode of the Click Bait podcast, Kufrin cleared up the rumors surrounding her relationship with Horstmann ahead of Bachelor in Paradise Season 7. Kufrin confirmed that she has "always been friends" with her Bachelorette runner-up. But she noted that their talks didn't "warrant a potential relationship." 
"Blake and I have always been on great terms. We've been friends for a while," Kufrin said. "It's no shock because I've done his podcast. He came on tour when I was touring for a few shows. So yeah, nothing romantic that I think people should be running with right now."
Meanwhile, Bachelor in Paradise star and Click Bait co-host, Natasha Parker, asked Kufrin whether she'd get back together with Horstmann in season 7. 
 "If Blake were on the beach, do you think you would've explored something with him? Is something still there?" Parker asked.
Then Kufrin replied, "No."
The Bachelorette Season 14 star also noted that the ABC reality franchise had nothing to do with their relationship status.
"At the end of the day, we're two grown adults that make our own decisions," Kufrin said. "If we're not together, it's because we chose not to be together. It can't be put on anyone else."
Who is Becca Kufrin dating now?
While it seems Kufrin and Horstmann won't get back together in Bachelor in Paradise Season 7, the former bachelorette will form another connection on the summer spinoff. 
In the season preview for BIP 2021, Kufrin is spotted with The Bachelorette Season 16 villain Thomas Jacobs. And ultimately, it appears the two reality stars hit it off. But will Jacobs become Kufrin's happily ever after? We'll have to wait and see.
Bachelor in Paradise Season 7 airs Mondays and Tuesdays on ABC.