'Bachelor in Paradise': Becca Kufrin Defends Thomas Jacobs and Fires Back at Fans Trying to Warn Her of His 'Red Flags'
Becca Kufrin is back and looking for love, but this time she'll have to share the roses. The former bachelorette has made a few connections on Bachelor in Paradise but it appears that her strongest is with Thomas Jacobs, who was the villain on Katie Thurston's season of The Bachelorette. Some fans have been upset to see a fan favorite connect with a villain but Becca has a few words for people who want to butt into her budding relationship.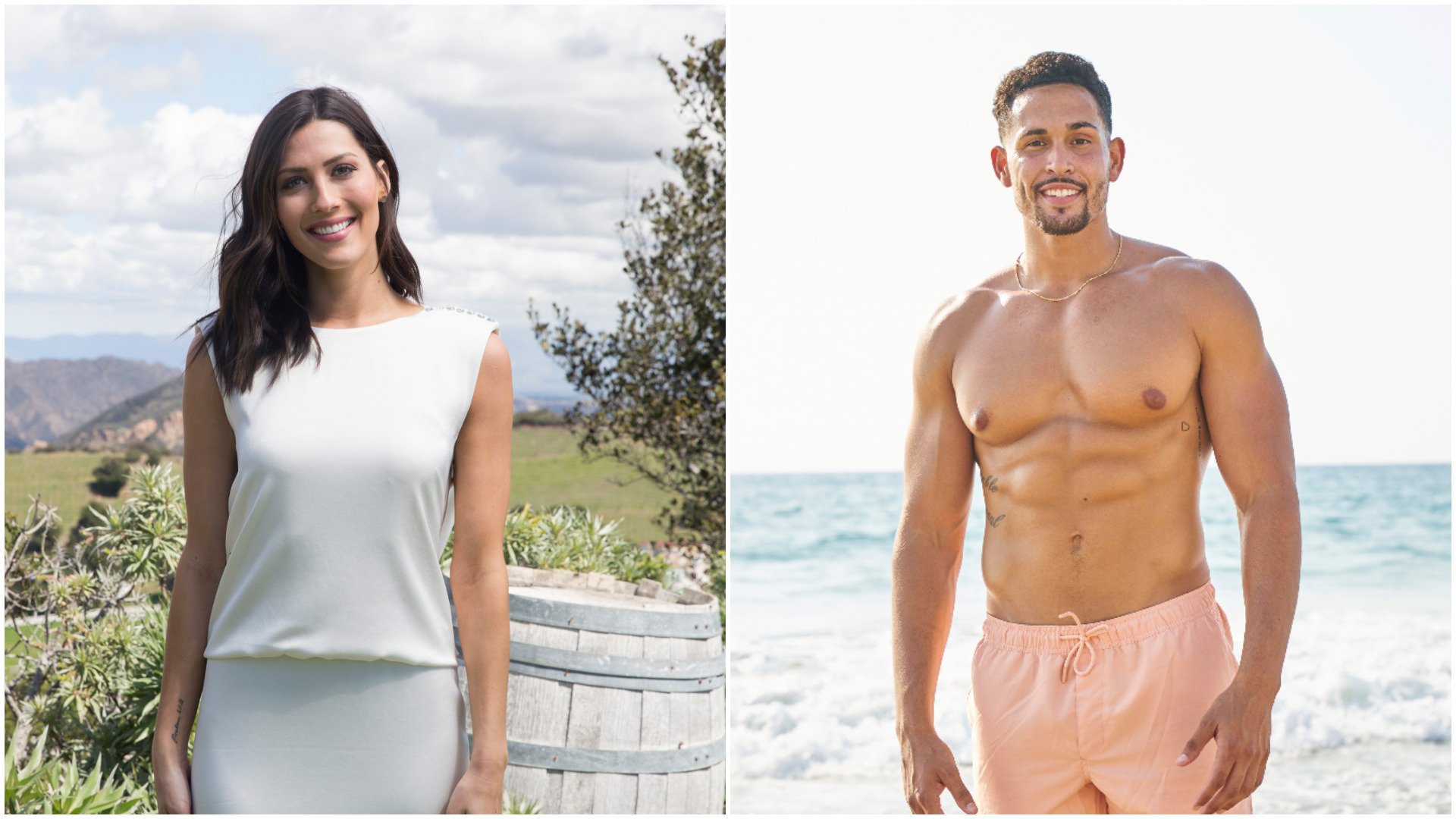 Katie Thurston warned women about Thomas
[This article contains potential spoilers for Bachelor in Paradise]
During Katie's season, Thomas made the cardinal mistake of admitting that he came on the show for clout.
"I couldn't sit here and look you in the face and say, 'Yeah, when I showed up to this place I was here for the right reasons,' because I didn't know who you were," he said to Katie. "And worst-case scenario, I'd give it a shot and, yeah you can build a great platform, and that's just the honest to God truth, like my approach to this."
Later, it came out that Thomas had had hopes of becoming the next bachelor. As a result, Katie sent him home and warned the women of Bachelor in Paradise about his tricky ways.
"I think it goes without saying [that] I don't really support [Thomas Jacobs] at this moment in settling down yet," she told Access.
"I think he's got a lot of growth to work on," she continued. "But we'll see."
Becca doesn't care what anyone thinks about her and Thomas on 'Bachelor in Paradise'
Earlier this week, Becca posted a behind-the-scenes photo of Thomas seemingly drying her feet on their date night.
"This little piggy went to the beach," Becca captioned the photo.
"Little do people know, you're actually smiling at the floor to ceiling stack of Doritos behind me," Thomas quipped.
Along with their playful report, several fans left warnings for Becca.
"No Becca!" one fan commented. "Not him."
"Better make him treat you right!!" another person said.
Some fans commented about Thomas' red flags.
"While he has all these red flags, perhaps he could redeem himself and go from being despised to beloved like @nickviall ? I'm just saying," one person commented.
Becca eventually responded to one fan who said Thomas had "red flags written all over him."
"Red is my favorite color," she clapped back.
Are Becca and Thomas still together after 'Bachelor in Paradise'?
When Becca first got to Paradise, she had a thing for Aaron Clancy, but that quickly dwindled after he went on a date with Chelsea Vaughn, leaving her free to date Thomas. According to spoilers from Reality Steve, Becca dates Thomas for the rest of Paradise but breaks up with him right before the end. Despite the on-show breakup, the two are back together, according to the blogger. So, it makes sense that Becca would want to defend her relationship with Thomas if the two are still together.
Bachelor in Paradise will continue airing on Tuesdays at 8 p.m. ET on ABC.