'Bachelor in Paradise': Why Becca Kufrin and Thomas Jacobs Really Broke Up and How They Got Back Together
Some Bachelor in Paradise fans went through a rollercoaster of emotions when Becca Kufrin and Thomas Jacobs got back together following their big breakup. The reality stars split in the season 7 finale. But the BIP update at the end of the episode confirmed they were still together. So what really happened after leaving the beach? Recently, Becca shared why she broke up with Thomas, how they got back together, and where they are in their relationship now that Bachelor in Paradise is over. 
'The Bachelorette' star Becca Kufrin explains why she broke up with Thomas Jacobs on 'Bachelor in Paradise' 2021
Following the Bachelor in Paradise Season 7 finale on Oct. 5, Becca hopped on the Off the Vine podcast with The Bachelorette star Kaitlyn Bristowe. Becca revealed that she could've "gone to Fantasy Suites and been away from the cameras" with Thomas. However, she needed to leave BIP "by a certain day" because of "family stuff," and she wasn't fully comfortable with continuing the relationship on the show. Becca also revealed why she ultimately ended things with Thomas. She said:
"Everything was smooth sailing down there. We had a great time. But I was like, 'I don't want to leave here and not fully know somebody. We haven't gone through anything really rough. We haven't gone through any adversity. I was very guarded because I'd already gone through two very public breakups. And I was like, 'I'm not about to do that again.' If I don't feel 100% confident in sharing you with the world, I'm not gonna be able to leave here with you."
How Becca Kufrin and Thomas Jacobs got back together after 'Bachelor in Paradise' Season 7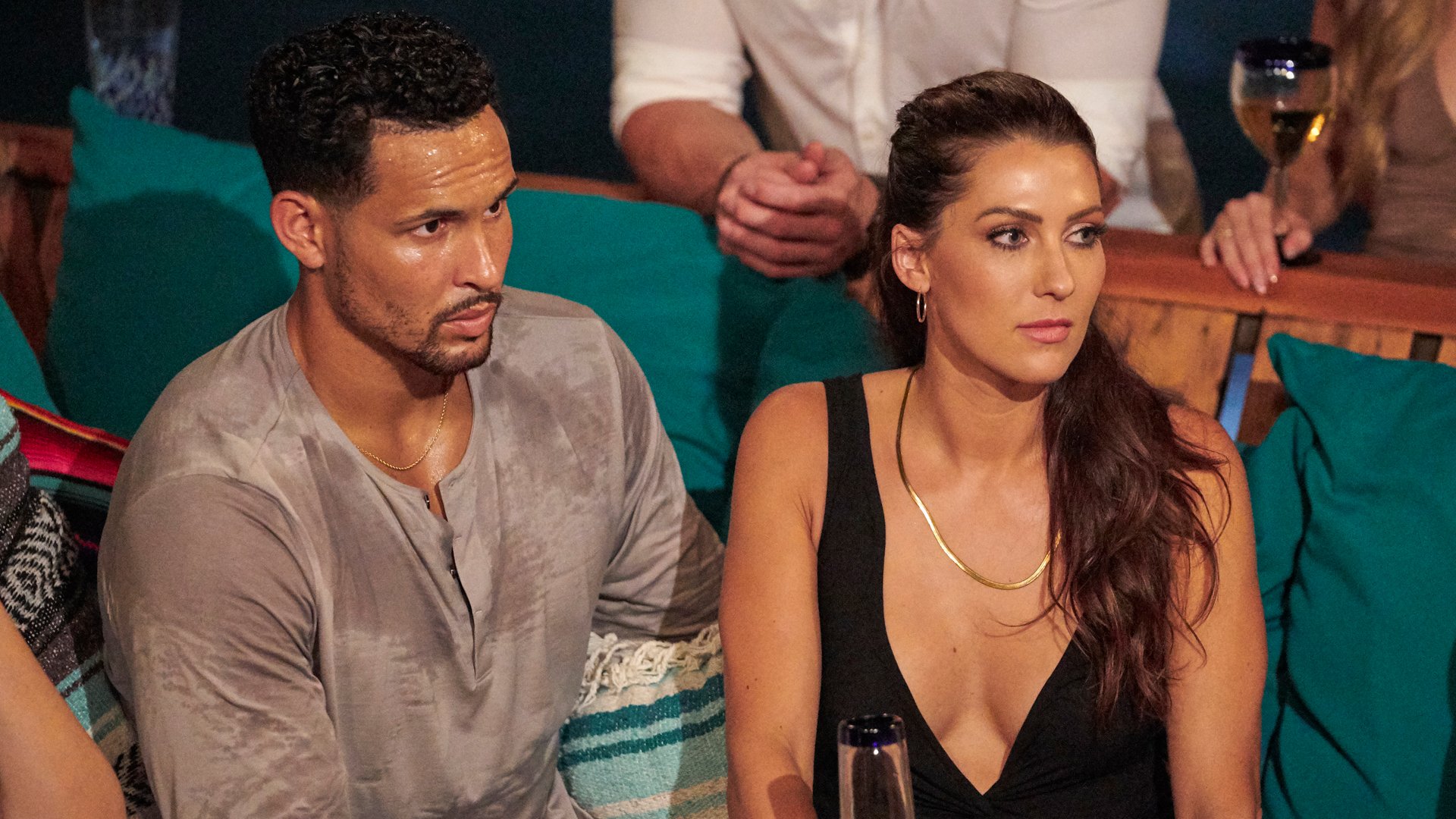 Still speaking on Off the Vine, Becca shared that her breakup with Thomas on Bachelor in Paradise Season 7 made her realize how much she wanted to be together. Then when the two reality stars left separately, Becca admitted she was a "mess" back at the hotel. But luckily, Thomas gave Becca his phone number after their first one-on-one date. So they connected after BIP.
"I texted him probably two days after I got my phone back," Becca said. "I was like, 'I'm probably the last person you want to hear from. But I'd be willing to come to San Diego when I'm back on the west coast if you wanna have a conversation.'"
As they say, the rest was history. Becca revealed she talked with Thomas "every night" while she spent time with family in Minnesota. Then a day after she returned to her home in LA, she traveled to Thomas in San Diego. 
"Right away, we picked up. It was like there was no time in between," Becca said. "It just felt normal because then we could be in each other's spaces and see how he operates in his daily life and vice versa. So right away, we just clicked. It just felt right. So we've been together ever since!"
Where are Thomas Jacobs and Becca Kufrin now after 'BIP' 2021?
Now, Thomas and Becca are happily in love after Bachelor in Paradise Season 7. So what's next for the reality stars? As mentioned, Becca lives in LA, and Thomas resides in San Diego. But it seems they won't move in with each other just yet. 
"We're together basically all the time, back and forth," Becca said on Off the Vine. "He ideally would like me to move down there and maybe just use the place I bought as an investment property. I'm like, give me at least a year or two to be here."
She added, "I want to be able to enjoy my space on my own. I'm really proud that I was able to buy this place on my own. So I wanna enjoy it. But I hate when he's not here. I hate when we're not together. It's just too quiet."
Becca also suggested that she's getting serious with Thomas now. And while it doesn't look like they'll make any big moves yet, the BIP stars know they want to be together for the long haul. Becca said:
"We talk about everything with the future, honestly. I think we know that, at this point, we want to spend our lives with each other. … Eventually [we'll] move in with each other. He's ready to have kids right now. He wants to be a dad. So he's like, 'When should we start a family?' I'm like, 'Let's chill out. You need to meet my family first. You need to come to Minnesota first. Also, let me get through the tour next year, and then maybe we'll talk about that. But yeah, things are serious. I really can't imagine not being with him."
The Bachelorette Season 18 premiere date is Oct. 19, 2021.