'Bachelor in Paradise': Becca Kufrin and Thomas Jacobs Tease Major Engagement and Marriage Plans Together
Many Bachelor in Paradise viewers were thrilled to hear Becca Kufrin and Thomas Jacobs are still together after season 7. The reality stars went through the wringer in the finale episode. But now, it seems they're in it for the long haul. So naturally, many BIP fans are wondering when Becca and Thomas will get engaged or married. Then recently, the couple shared their engagement and marriage plans — here's everything you need to know.
Becca Kufrin and Thomas Jacobs are still together after 'Bachelor in Paradise' Season 7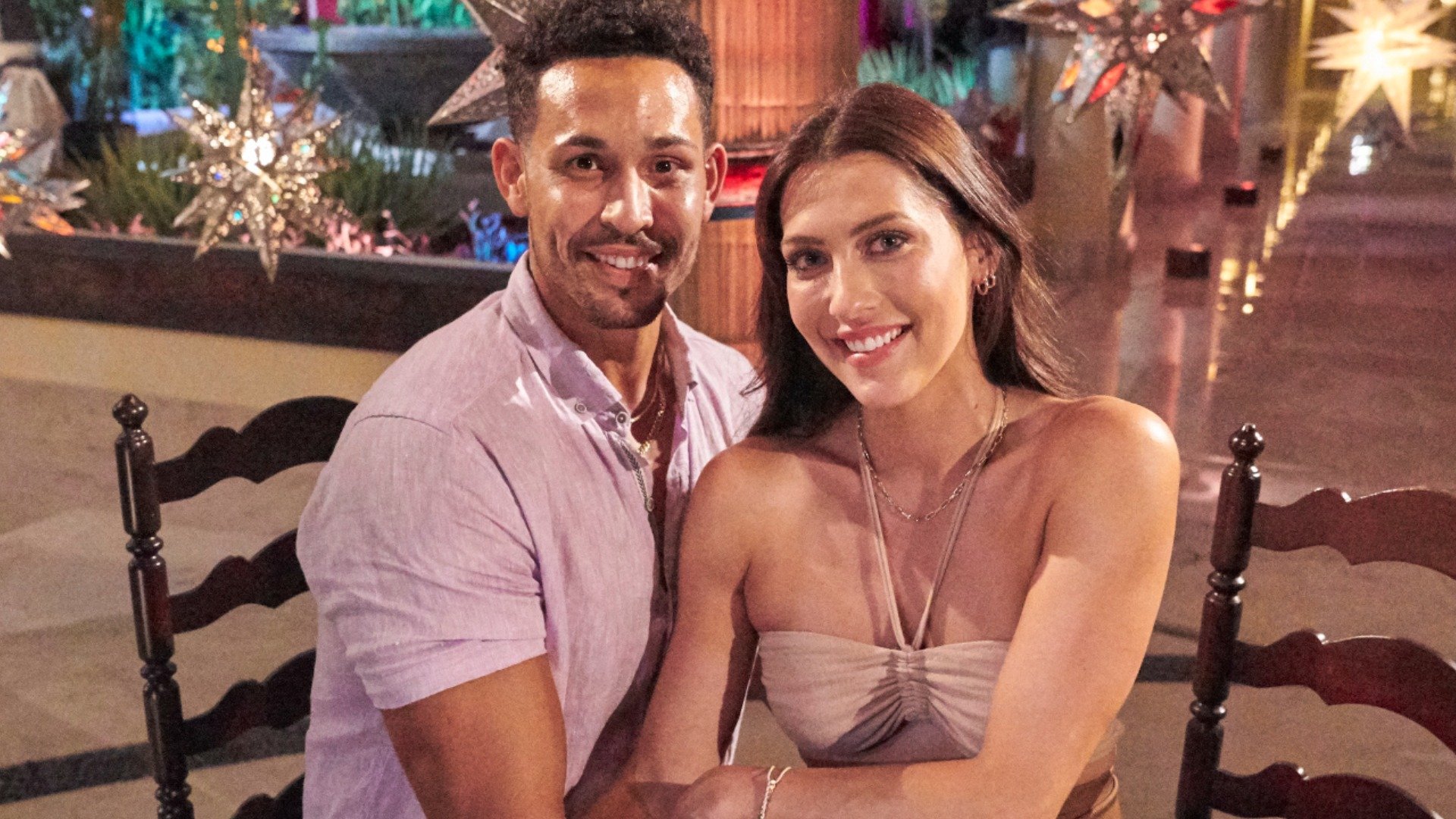 Thomas and Becca seemed like they were headed for the Fantasy Suites and possibly an engagement in the Bachelor in Paradise Season 7 finale. However, the former bachelorette broke up with Thomas because she wasn't 100% certain about their relationship. So the two went their separate ways single.
Nevertheless, the "Where Are They Now" section of the BIP finale confirmed the reality stars reconnected after filming. "Becca and Thomas started dating again after Paradise," the show wrote. "They are happy and in love."
Meanwhile, Becca revealed she was the one who texted Thomas first, and they got back together shortly after they started talking again. Now, are the two ready to take that next step? 
Thomas Jacobs and Becca Kufrin tease whether they're ready to get engaged and married now
Now, it's been a hot minute since Becca and Thomas were on Bachelor in Paradise together, and it seems like the two have an engagement and marriage on the brain. When speaking on the Talking It Out podcast, fan-favorites Mike Johnson and Bryan Abasolo asked whether Thomas and Becca had any wedding plans. 
At first, Becca joked that Thomas wanted her to propose to him, and the 29-year-old noted that his girlfriend was spinning the truth. But even so, they've discussed the possibility of getting engaged.
"It's something we've talked about," Thomas said. "I don't want to spend my life with anybody else."
Then Becca admitted that she feels the same, revealing that she told her mom she wants to marry Thomas. She said:
"I'm gonna probably hate myself for actually admitting this to anyone. But I called my mom, and even though I was engaged twice in the past, I was like, 'Mom, I think I want to marry this guy.' It's the first time I've ever actually said that out loud."
'The Bachelorette' star on moving in together and having kids
It's clear Thomas and Becca are thinking about their future marriage. But it seems Bachelor in Paradise fans might have to wait a while for the two to move in together. Becca just bought a home in LA, and Thomas lives about two hours away in San Diego. 
Meanwhile, when speaking on the Off the Vine podcast, Becca suggested that she wants "at least a year or two" to enjoy her new house. But she will "eventually" move in with Thomas in the future. The former bachelorette also revealed Thomas is "ready to have kids right now" However, there are some things she wants to accomplish before settling down, including The Bachelor Live on Stage tour.
Whenever Becca and Thomas decide to take that next step together, it seems the Bachelor in Paradise stars are happily in love. So cheers to the happy couple.