'Bachelor in Paradise': Becca Kufrin's Intro Is Actually a Major Dig at Her Ex, Garrett Yrigoyen
Becca Kufrin is back on our TV screens, but she didn't come without baggage. She may be making new connections on Bachelor in Paradise, but that doesn't mean she passed up the opportunity to shade her ex-fiancé, Garrett Yrigoyen when she had the chance.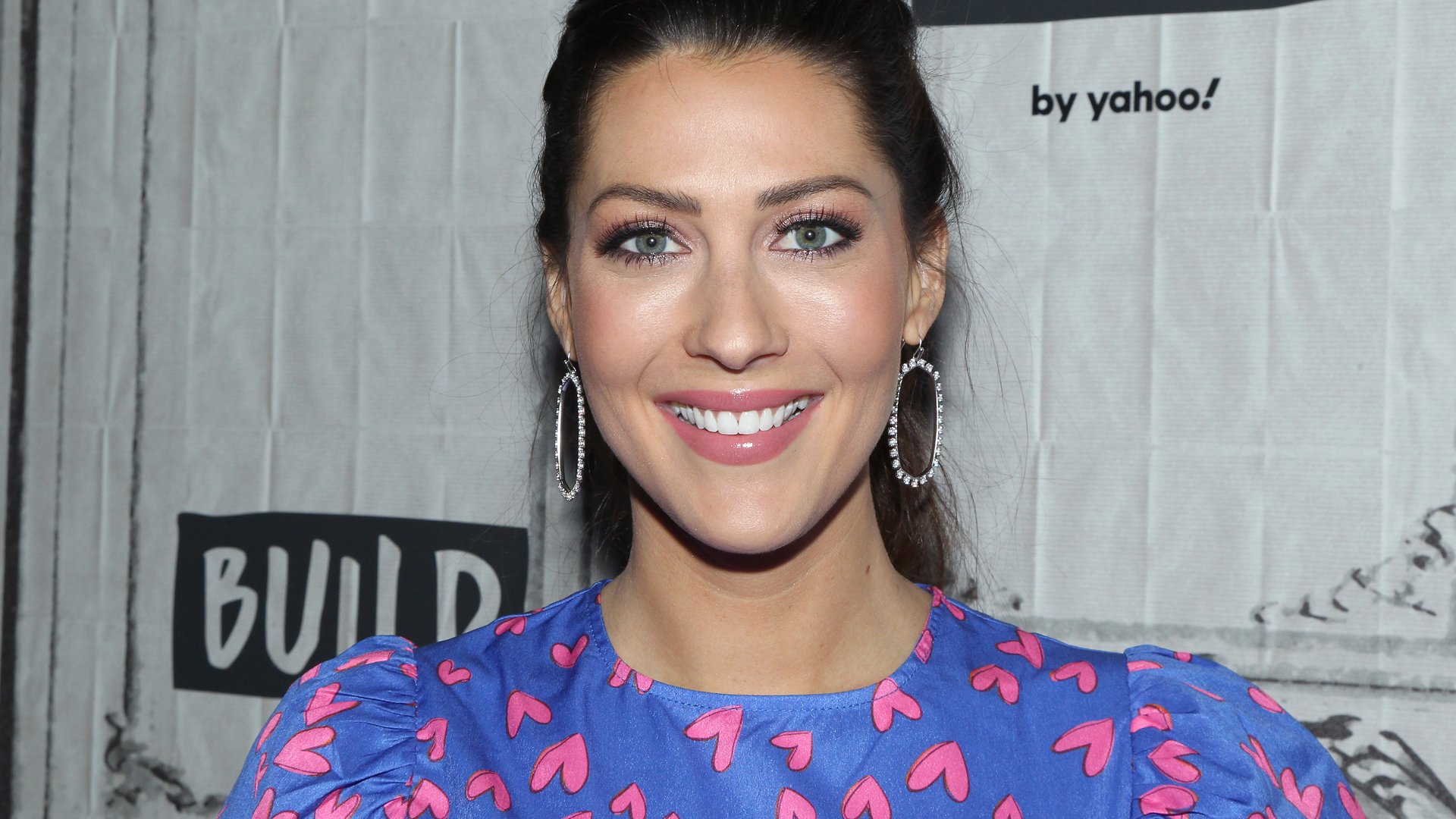 Becca's 'Bachelor in Paradise' intro is throwing some major shade
One of the best parts of Bachelor in Paradise is the intros. Each contestant has a different intro that says something about their personality or their previous stints on the show. For example, Demi Burnett's intro shows her literally stirring a pot, which is a nod to the amount of drama she has caused this season.
Becca's Bachelor in Paradise entrance on the Monday, Sep. 6 episode showed her throwing a ring into a glass of champagne. Becca addressed the entrance on her Instagram.
"First Wives Club hits the beach. #dontgetmad #geteverything," she wrote under a video of her face over Diane Keaton's in the classic movie.
Why did Garrett and Becca break up?
At the end of Becca's season of The Bachelorette, she chose Garrett. The two seemed to lean differently politically but they were able to make the relationship work for years. Things got dicey in 2020 when Garrett spoke out in favor of the police after George Floyd's brutal murder.
"With so many friends and family in law enforcement I couldn't sit back and not support them and the hundreds of thousands of men and women of all races that represent this Thin Blue Line as well," he wrote. "It's important for me to recognize the ones who stand in the gap and put their lives on the line each and every single day for humans of different race and ethnicity, including those who hate them."
Becca, who was hosting the Bachelor Happy Hour podcast with Rachel Lindsay at the time, spoke about their relationship candidly and said that she didn't know what the future held for them. Shortly after that, she announced their breakup.
"With a heavy heart, Garrett and I have come to the loving conclusion to end our engagement," she wrote on Instagram. "All that we will share is that we still have nothing but love and respect for one another even though we've decided to go down our own separate paths. While we've arrived at this point, it doesn't diminish the countless, amazing memories made together. We hope that everyone can allow us grace, respect, and the time to heal our hearts as we navigate this next chapter in our lives."
Becca has moved on on 'Bachelor in Paradise'
When Becca initially came on Bachelor in Paradise, she was connecting with Aaron Clancy. But in last night's episode, she set her sights on someone new. Before asking Thomas Jacobs on a date, she spoke to Tammy Ly, who had previously given him a rose. After Tammy gave her blessing, Becca took Thomas out and the two instantly hit it off. Becca opened up to Thomas about breaking off her engagement and how that left her guarded. The two shared a kiss and seemed open to continuing to find out where things went between them.