'Bachelor in Paradise': Blake Horstmann Explains Why He's Not in the 2021 Cast
Bachelor in Paradise is back on August 16, 2021 between Katie Thurston and Michelle Young's seasons of The Bachelorette. There's one member of Bachelor Nation who definitely won't be featured: Blake Horstmann. Horstmann has spoken out about the toxicity of the franchise since his last time on BIP. On July 2, he wrote on Instagram why he chose to opt-out of the most recent season, even though "it was close."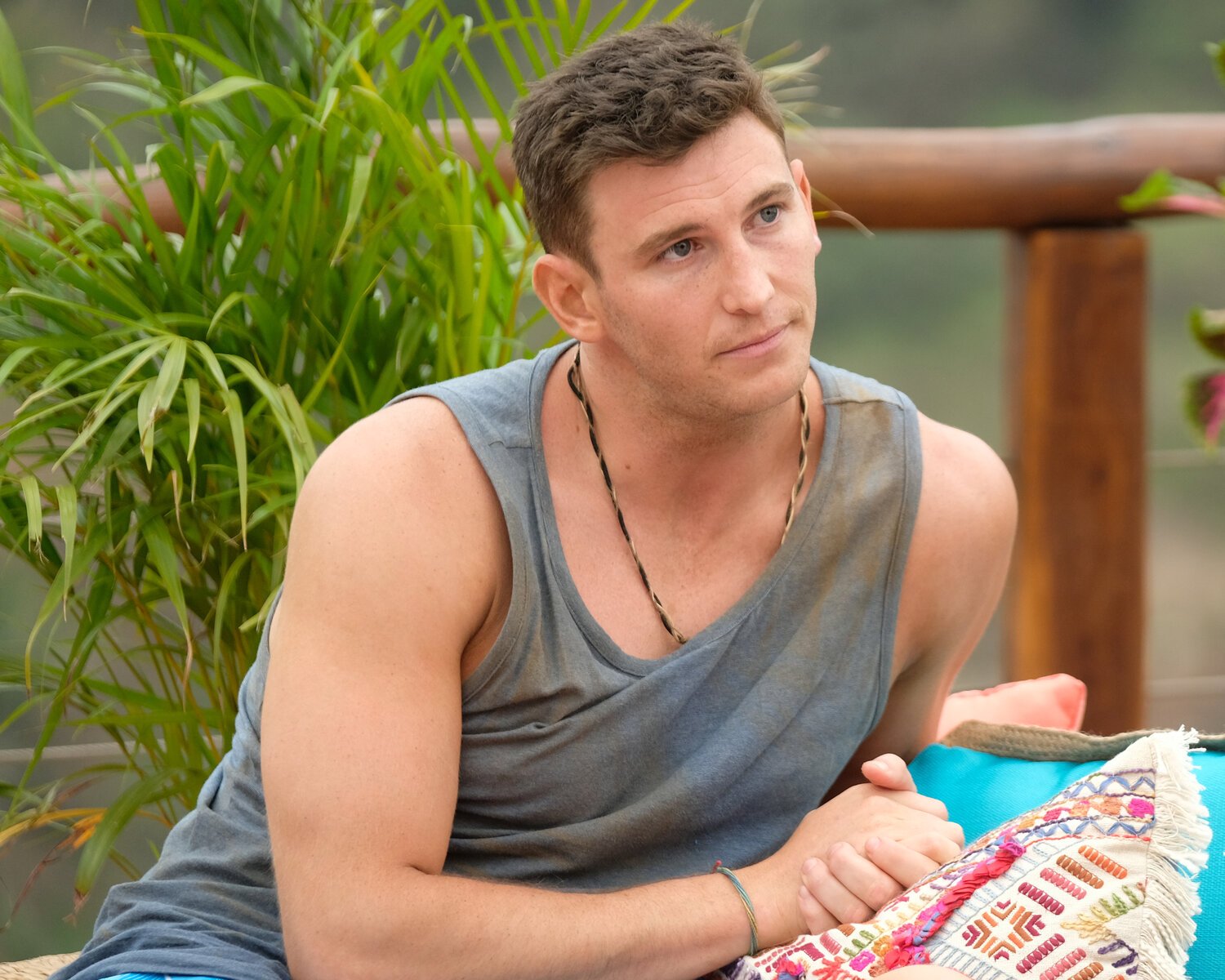 Why Blake Horstmann decided not to join the 'Bachelor in Paradise' 2021 cast
In a recent Q&A Horstmann did with his Instagram following, one person asked, "Why didn't you go to paradise?"
"Well I might as well address this LOL," he began. "Ya know it was close. I went through some testing etc. But at the end of the day I didn't feel it was right for me."
The reality star went on to write that he's currently "in a good place" in his life "personally, professionally, and mentally." He didn't want BIP to mess that up.
"I didn't want to go back into an environment that breeds toxicity and emotional abuse," he said. "I didn't want to put my life in the hands of people that don't really have your best interest in mind. It's like having a life coach who pushes you to do the wrong things."
"I decided my mental health was more important than some followers and engagement," he continued, failing to mention anything about the possibility of falling in love. "But I absolutely do not think there is anything wrong with people who do go on the show…"
The 'BIP' fan response
While Horstmann originally posted his reasoning to his stories, the Bachelor fan account, Bachelor Nation Scoop, reposted the paragraph to its page. In the comments, fans of the franchise weighed in. Largely, people seemed to be glad that Horstmann was prioritizing his mental health.
RELATED: 'Bachelor in Paradise': Blake Horstmann Says He Went Through 4 Producers in the First 3 Days Because He Caught Them Lying To Him
"Love that people are talking more and more about the importance of taking care of our mental health. Proud of you Blake!!!" wrote one fan.
"They did Blake so dirty last time he went on BIP, I completely understand why he wouldn't want to go on. Would've been nice to see him with Becca [Kufrin] again but good for him," commented another.
"Proud of Blake! Call it what it is! Ppl there for fame and we know it. Keep your head and heart right," another Instagram user chimed in.
Blake Horstmann's previous experience on 'Bachelor in Paradise'
Fans will remember that the last time Horstmann was on BIP, he was the villain and involved in some major drama with Caelynn Miller-Keyes. Since the season aired, the DJ has spoken out about his time on the show.
When Horstmann did a Q&A with his Instagram following back in April 2020, he said he didn't know if he'd ever go on Bachelor in Paradise again because he lost all trust in the show's producers.
"I def wouldn't do it this year (still have pretty bad PTSD)," he wrote. "I don't even know if I would do it in the future either because I don't know if I could be myself. It's hard for me to trust anybody now let alone producers and anyone in front of cameras…. People change dramatically in front of cameras…"
RELATED: Blake Horstmann Says 'Bachelor' Producers 'Are Evil'
After his first season on BIP, he wrote he "was in a REALLYYYY bad place." During that time, he leaned on his "amazing family and a lot of close friends."
"I also went to therapy! Don't be afraid of that!" he said.
After his previous experience with BIP, it's not a huge surprise that Horstmann is opting out this season. If anything, it's surprising that he considered going.