'Bachelor in Paradise': Blake Horstmann Says He Doesn't Know if He'll Return Because the 'Women Aren't Likable'
For some cast members, Bachelor in Paradise can be a redeeming place. Some people who were villains on their seasons of The Bachelor or The Bachelorette come to BIP, show a softer side of themselves, and find love. For others, things don't turn out so well. Blake Horstmann was pretty widely beloved on Becca Kufrin's season of The Bachelorette. But when he went on BIP, he was confronted about some of his past hookups and his reputation was ruined. Now, Horstmann isn't sure if he wants to return to BIP, and not because he's worried about his reputation, but because he's not sure he'll like the women that may be there.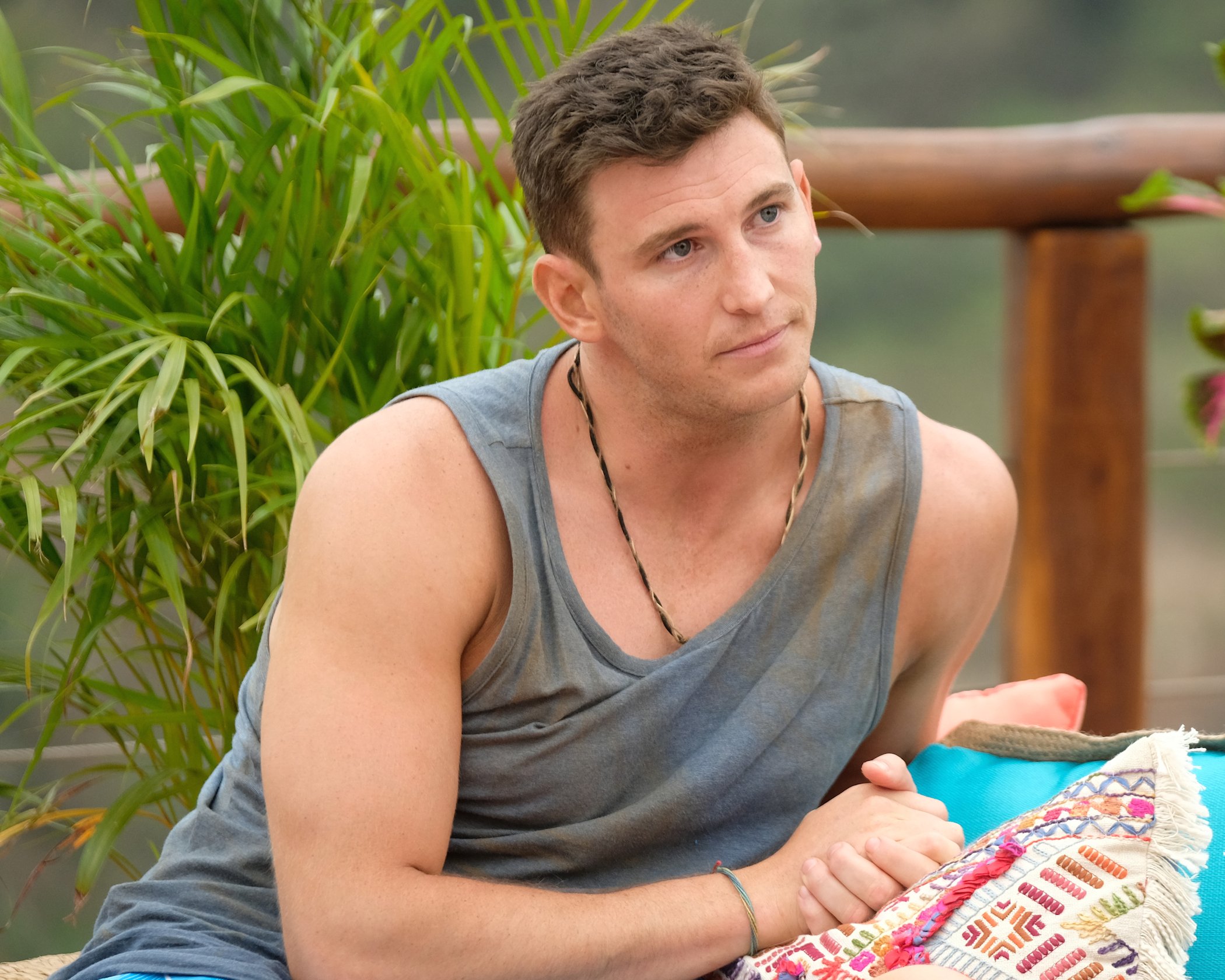 Blake Horstmann's time on 'Bachelor in Paradise'
Horstmann was labeled a "good guy" while on Kufrin's season. He was open and vulnerable with Kufrin and seemed to wear his heart on his sleeve. But when he went on BIP things started coming out about him. Caelynn Miller-Keyes revealed that he had hooked up with her and treated her poorly afterward.
"I thought he was a great guy and that we really had something," she told bartender Wells Adams. "We talked about skipping Paradise and coming out with us, and then he ghosted me. Just like fully stopped communication and now I'm here. F*cking first date. And then we saw each other at a music festival. He ended up sweet-talking me and we spent the night together. And we wake up and I'm in his bed and he's DMing Hannah G. I'm still in his bed, he's talking about how hot Tayshia is. I was like, 'Are you kidding me?' Like no dude, that's not okay. And then he was like, 'I just want to let you know I hooked up with Kristina the night before.'"
Horstmann eventually apologized for his behavior but the damage had been done and he ended up leaving Paradise alone.
RELATED: 'Bachelor in Paradise': Would Carly Waddell Go Back on the Show After Splitting from Evan Bass?
Will Blake Horstmann return to 'BIP'?
Each season of Bachelor in Paradise is usually made up mostly of women and men from the most recent seasons of The Bachelor and The Bachelorette. But Horstmann doesn't think that the women from Matt James' season put their best foot forward.
"It's been depressing and it's been dramatic," he told Us Weekly on the Here for the Right Reasons podcast. "And it's like, 'Can we just go back to when dating was fun?' And show people that dating can be fun, I was frustrated with how they decided to cut those cool moments and show more of the drama, more Victoria [Larson], more of the bullying, rather than the fun side of these women."
Because of that, he's not sure if he would want to go to Paradise this year.
"Everybody always asks me, 'Would you consider Paradise [again]?' And I'm like, honestly, these women, they don't make them very likable," he said. "There's maybe one or two where I feel like they're likable, but the rest of these women aren't likable. It's like, 'Why go on a beach where I feel like I wouldn't get along with these women? Or am scared that I'm gonna get bullied by these women?' And that's not the women's fault. That's the production, the producers, the editing. It's not the girl's fault because I don't think they're like that."