'Bachelor in Paradise': Blake Horstmann Teased Going Back on the Show — 'I'm Back on That Train of Thought'
Blake Horstmann, a previous contestant from The Bachelorette, might return to Bachelor in Paradise. The star, who had his heart shattered on television multiple times, admitted his thoughts on a possible BIP appearance. Horstmann explained his reasoning in an Instagram story. Would he go back to BIP? He weighed in on the possibility.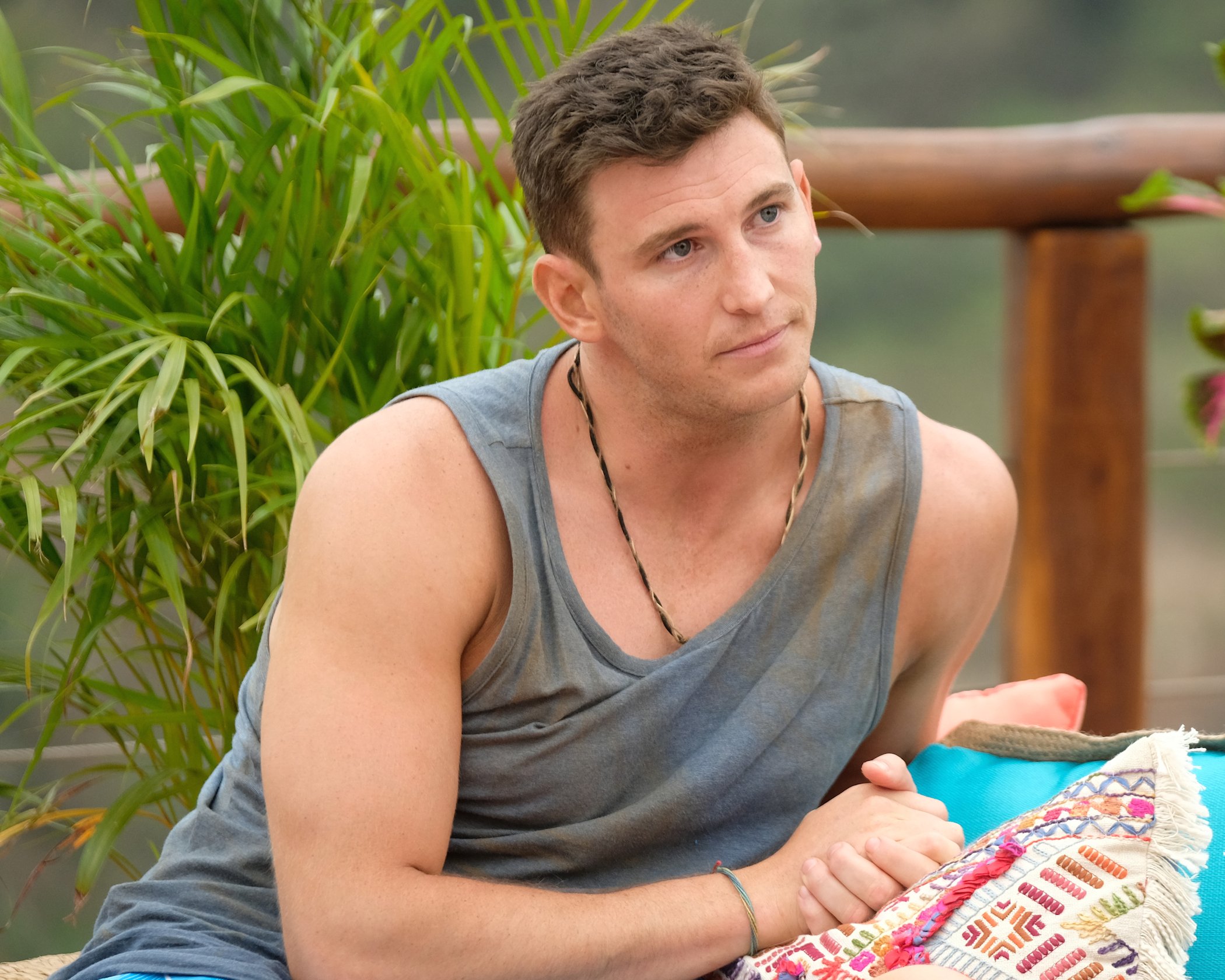 Blake Horstmann first was on 'The Bachelor' in Becca Kufrin's season
Horstmann competed for Becca Kufrin's heart on The Bachelorette in 2018. They had a connection that fans rooted for, and the duo even recently spoke about behind-the-scenes moments they shared. Unfortunately for Horstmann, Kufrin selected Garrett Yrigoyen at the end of her season.
He took a break from Bachelor Nation shows for a year. Horstmann soon began taking advantage of things that influencer life afforded — like club and event appearances.
The single bachelor then made his return to the franchise on BIP in 2019. He was finally ready to shoot his shot at love on TV yet again.
Blake Horstmann then went on 'BIP' in 2019
Horstmann arrived at the beach in 2019 for Bachelor in Paradise looking for love. The Bachelorette runner-up was talking with multiple women from the show ahead of production. It caused on-air drama for him. He had conversations with Hannah Godwin, Tayshia Adams, Kristina Schulman, and Caelynn Miller-Keyes. They chatted about what happened off-camera at Stagecoach Festival and him visiting Godwin in Alabama before the show.
Many of the contestants were disappointed with Horstmann's behavior, and all of them decided against pursuing him any further romantically. Horstmann subsequently was torn apart by fans of the show for his "womanizing" ways, and frequently labeled a player.
However, Horstmann released a text conversation between him and Miller-Keyes. This was his attempt to clear his name when she accused him of taking advantage of her.
After the 2019 BIP debacle, Horstmann recently revealed on his Instagram story that he's considering going back to the show.
Blake Horstmann talked about returning to 'Bachelor in Paradise'
The influencer spoke about possibly making a return to BIP on his Instagram account, as caught by fans on Reddit. He replied to a question on his Instagram story.
"When you come off the show you kind of start to fear that you can't find someone without the show and someone not in [Bachelor Nation]," he wrote. "We just relate to each other so much."
"It's something [a lot] of us go through," Horstmann continued. "Some of the BS TikToks I have seen recently and stories about people from BN being 'outed' for simply being single and hanging with people of [another] sex."
Horstmann claimed: "It's terrifying and I hope people understand why we have trust issues."
He made no mention of his issues dating on the show itself, however.
The star concluded: "Unfortunately I have had no luck in love recently and I'm back to that train of thought… and it sucks."
Horstmann said he isn't "giving up hope yet."
That might continue to fuel rumors that he and Kufrin could rekindle things. They're both single at the moment. Horstmann making a return to BIP would surely add drama to the show. And that's what fans are looking for in reality television, anyway.