'Bachelor in Paradise': Brendan Morais' and Pieper James' Instagram Numbers Keep Tanking
Brendan Morais and Pieper James had a relationship prior to 'Bachelor in Paradise.' Now, their Instagram numbers are tanking after their admissions on week 4 part 1. Here's what they said, what's going on, and also what's happening with Natasha Parker's Instagram in the fallout.
Fans watching Brendan Morais on Bachelor in Paradise Week 4 Part 1 were shocked to see what went down between him and Pieper James. Brendan and Pieper seemingly confirmed they had a relationship outside of the show prior to Paradise. And fans now accuse them of using the show to elevate their social media presence. Unfortunately for the couple, both Brendan Morais' Instagram and Pieper James' Instagram numbers are tanking.
[Spoiler alert: Spoilers ahead for Bachelor in Paradise Week 4 Part 1.]
Are Brendan Morais and Pieper James dating? The couple showed their true colors on 'Bachelor in Paradise'
Natasha Parker quickly became a fan favorite after week 4 of Paradise. Natasha's Bachelor in Paradise stint has been rocky from the start, as she initially clicked with Brendan and hoped to pursue him on the beach. Prior to Pieper's arrival, the two appeared to develop a connection — and Natasha seemed hopeful that Brendan remained interested in her. Unfortunately, the truth came out during part 1 of week 4.
Once Pieper entered the scene, everything changed. Pieper and Brendan took full advantage of Bachelor in Paradise and went on a date together — and it was clear the two had a serious connection outside of the show. Brendan then admitted he had to take certain steps with others to ensure he'd remain on the beach for Pieper's arrival. Pieper then noted, "Thanks for playing the game."
Natasha then approached both Pieper and Brendan separately to learn of their situation — and it was clear Pieper and Brendan were together for the long haul. Then, in another scene, Brendan Morais' Instagram and Pieper James' Instagrams came up, as the two talked about their followers.
Brendan Morais' Instagram and Pieper James' Instagram continue to lose followers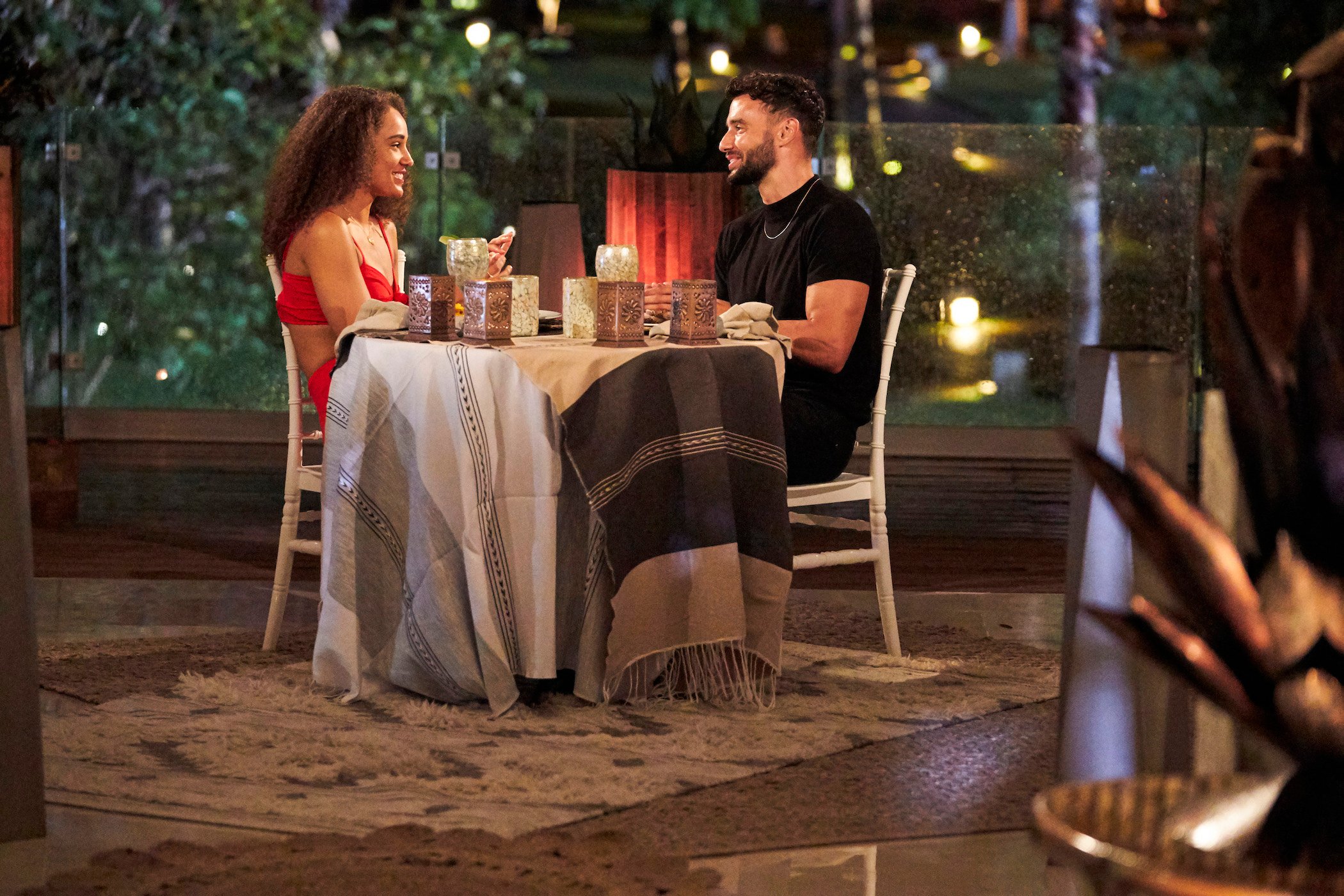 It seems Brendan Morais' Instagram took a hit after that Bachelor in Paradise episode, as did Pieper James' Instagram. According to the Bachelor Data Analyst Instagram, Brendan's Instagram followers reached a high of nearly 350,000 between Sept. 3 and Sept. 4, but they dipped down to 320,000 by Sept. 7. He ended up losing about 29,000 followers.
As for Pieper's Instagram following the Bachelor in Paradise fallout, she was steadily gaining followers and was seemingly on track to reach 100,000. From Aug. 22 to Sept. 5, she gained 8,500 followers. But by Sept. 7, she lost 3,100 followers.
Neither of them appears to feel remorse for their decisions, though. Pieper James' TikTok account shows her posting a video claiming "all the rumors are true," and she also posted the video to her Instagram Stories. Brendan Morais' Instagram shows a post with the caption, "Here for the wrong reasons."
Natasha Parker continues to gain followers after 'Bachelor in Paradise' debacle
While Pieper James' Instagram lost a few thousand followers and Brendan Morais' Instagram lost way more after their infamous Bachelor in Paradise meetup, it seems Natasha Parker's Instagram continues to thrive. Bachelor Data Analyst notes Natasha gained 72,000 Instagram followers from Sept. 6 to Sept. 7. She now has 171,000 followers.
Natasha referenced the situation on her Instagram Stories. "Cheers to the support and to anyone who felt triggered tonight," she wrote. " … Sending love to everyone who texted, DMd, commented, or called me tonight. The virtual hugs were much needed and so appreciated."
We look forward to what's to come for Brendan and Pieper in Bachelor in Paradise.
Check out Showbiz Cheat Sheet on Facebook!