'Bachelor in Paradise': Are Chris Conran and Alana Milne Still Together?
Last night, things took a turn for the worst on Bachelor in Paradise for a few contestants. While attending an exclusive party, Chris Conran found himself at the center of drama after he kissed newcomer Alana Milne right in front of Jessenia Cruz. Chris and Alana ended up being scolded by many of the other contestants until they left the beach. So, are they still together post-BIP?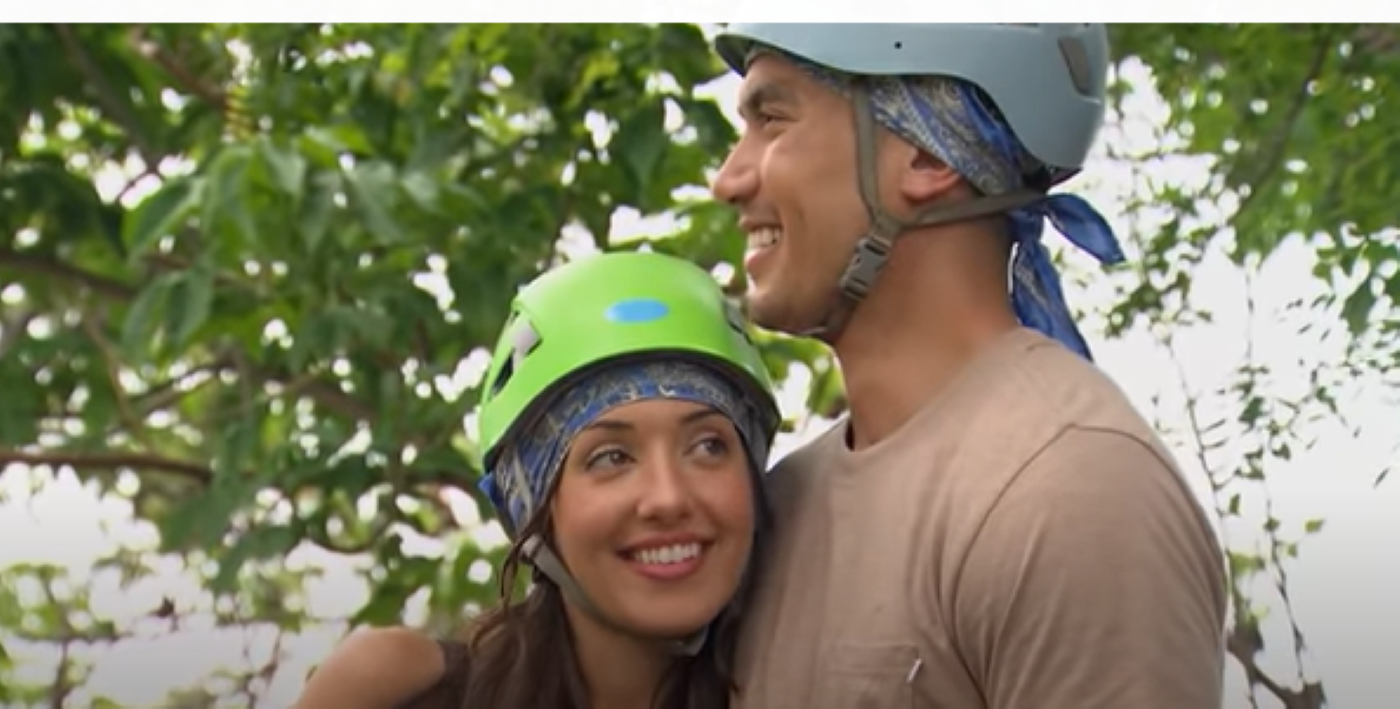 Chris pulls a switch
No one works harder than the Bachelor in Paradise production team. So, when they announced that only certain cast members would be invited to a party, it was clear that drama would ensue. Before the party, Chris and Jessenia seemed to be one of the strongest couples in Paradise. But as soon as Alana arrived at the party, things changed.
Jessenia said that Chris and Alana had flirted with one another before the show. He immediately pulled Alana to the side at the party and started kissing her. When Jessenia saw the kiss and asked what was going on, Chris tried to be diplomatic.
"Both you guys were on my list and obviously you were my No. 1 and I didn't think I had feelings with her walking in at all," he told Jessenia. "And I don't know what's going on or what happened."
Things only got worse when Alana and Chris started making out on the dancefloor right in front of Jessenia and the rest of the partygoers.
The cast forces Chris and Alana out of 'Bachelor in Paradise'
When Alana arrived the next day, Chris agreed to go on a date with her.
"I know it's going to upset a lot of you guys," Chris told the rest of the cast, "but I'm following my heart right now and that's what I came here to do."
When they returned, Joe Amabile and Riley Christian were visibly upset by Chris' actions.
"You're ruining it for everyone," Joe said to Chris. "It does seem like a lot of this was structured."
"If you didn't say you were the strongest couple in the house, I thought you were the strongest couple in the house," Riley said. "I thought it until I turned around and your tongue was down another woman's throat right in front of her."
Riley and Joe told Chris that if he had found love with Alana, they should leave the beach.
Are Chris and Alana still together after 'Bachelor in Paradise'?
Chris then decided to leave the show and asked Alana if she would join him.
"Leaving Paradise together means that you want to be in a committed relationship and after one day here I cannot tell you that," she said. "And I'm sorry, but I can't."
Despite not wanting to be in a committed relationship with Chris, Alana still left the show as she felt alienated. When they left BIP, Chris tried to get in the car with Alana but she made him take his own van to the airport.
Since the episode aired, Chris and Alana have not updated fans on their relationship status. However, Chris posted a bullying resource to his Instagram Story and tagged Alana in it, writing "in case you need it. Keep your head up."
RELATED: 'Bachelor in Paradise': Are Victoria Paul and Connor Brennan Dating? This Video Has Fans Wondering