'Bachelor in Paradise': Chris Randone Reacts to News That Krystal Nielson Is Pregnant, 'I'm Hurting'
Krystal Nielson is pregnant. The Bachelor in Paradise and Bachelor alum announced that she is expecting her first child with her new boyfriend, Miles Bowles, on Nov. 11 on Instagram. Fans will remember Nielson for getting engaged and married to Chris Randone on Bachelor in Paradise. The two split earlier this year. So, how is Randone handling the news?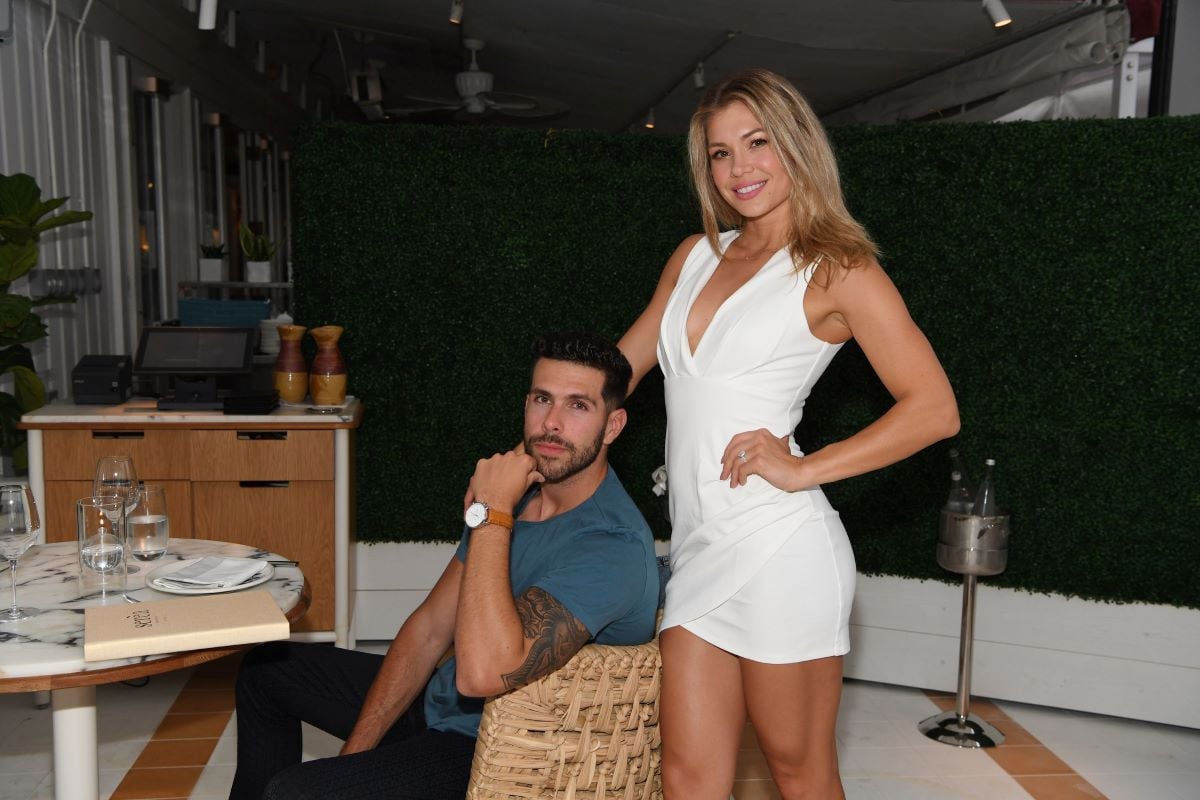 Krystal Nielson's announcement
Yesterday, Nielson took to Instagram to share a video of her finding out she was pregnant.
"Oh my God, my whole life would change … my heart is pounding so hard," she said as she waited to find out whether the test was positive.
Nielson also linked out to her YouTube channel, which showed a longer video of her and Bowles finding out they were pregnant and taking maternity photos.
"I'm feeling so anxious and excited and nervous and whoa, all of it," she said in the YouTube video. "I'm just honestly ready. So ready."
Chris Randone and Krystal Nielson's relationship
Nielson and Randone met on season 5 of Bachelor in Paradise. Going into the show, they had each been the villain on their respective seasons of The Bachelor and The Bachelorette. They were able to win fans over when they fell in love on the beach. They returned to BIP the next season to get married.
Unfortunately, in August of this year, they announced that they were separating.
"It hurts to announce that at this moment, we have mutually decided to separate," the two said in a joint statement on the Bachelor Nation blog. "Never did we imagine this scenario, but we've come to a point where we both need to work on ourselves. We are best friends that love and care for each other so deeply. We've appreciated everyone's love and support so far throughout our journey and we just ask that you please respect our privacy as we navigate through this."
After filing for divorce, Nielson and Randone did not keep in touch.
"We don't talk at all," Randone said on Blake Horstmann's Behind The Rose podcast. "This is nothing against her, but even throughout this entire time, she never even called me once to see how I've been doing, how I'm feeling."
For Randone, things went bad so quickly that it almost felt like none of the good things happened.
"I don't think we might ever exchange a word again. It's almost as if the relationship never existed," he said.
"It's something where the wedding doesn't even seem like it happened," Randone continued. "My memories with my family don't seem like they happened. It's just wild because it just doesn't seem like it was even real."
How did Chris Randone react to the pregnancy?
Yesterday, Randone shared the poem "Above All" by Robert M. Drake to his Instagram story less than an hour after Nielson's announcement.
"All wounds force you to grow," the poem reads. "No matter how much you want things to stay the same. Pain teaches you how to move on, how to let go, and above all, how to breathe."
He later posted a video to his Instagram story where he revealed that he found out about the pregnancy after people began texting and calling him. He went on to describe how painful the divorce was and how hurtful this news is.
"Yo, I'm hurting," he said. "I just want to let you guys know that I'm hurting. Today hasn't been a good day. Hopefully people can relate. You just gotta follow in God's plans.