'Bachelor in Paradise': Is Colton Underwood's Ex, Tia Booth, Single in 2021?
Colton Underwood and Tia Booth had a long history starting with 'The Bachelorette' and ending with 'Bachelor in Paradise.' So, is Booth still single in 2021, years after she dated Underwood? Here's what we know.
Colton Underwood was once the star of The Bachelor, but he recently made a major announcement — he's gay. While his most recent high-profile relationship was with Cassie Randolph, we're taking a look back at his dating controversy with Tia Booth from Bachelor in Paradise.
So, is Booth single in 2021? Here's what we know about her relationship status.
How did Colton Underwood meet Tia Booth? What happened on 'Bachelor in Paradise'?
Underwood got his start in the franchise by vying for Becca Kufrin's heart on The Bachelorette. Kufrin was good friends with Booth after they both competed on a season of The Bachelor, and Booth told Kufrin she sustained a relationship with Underwood prior to Kufrin becoming the lead. Ultimately, Booth's discomfort with Kufrin dating Underwood led Kufrin to send Underwood home.
This wasn't the last of Booth and Underwood's saga, though. The exes appeared on the same season of Bachelor in Paradise, and both fans and production were hoping sparks would fly between the two of them. Unfortunately, the magic wasn't there. Underwood and Booth went home on Bachelor in Paradise heartbroken and single.
Underwood later admitted production pushed him into having a relationship with Booth on Paradise, too. "Finally, at a rose ceremony, I looked over at her and I was like, 'What am I doing to this poor girl?'" he told the LA Times, according to Screen Rant. "I need to be honest with myself. I can't keep listening to producers saying 'I need to give it a shot.' I know in my heart of hearts that this isn't for me and I probably never should have come here."
Is Tia Booth in a relationship?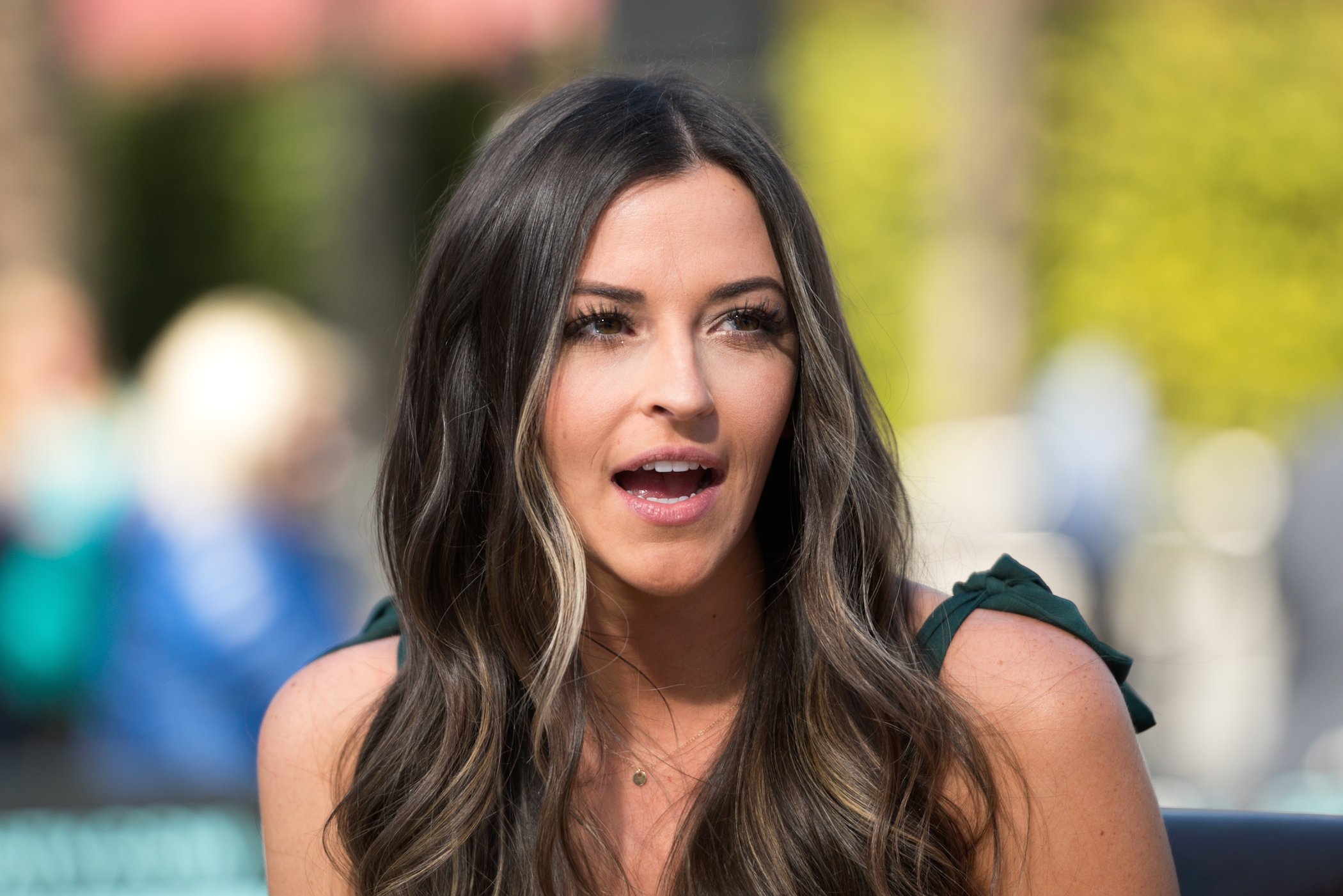 The Bachelor in Paradise debacle is behind Colton Underwood and Tia Booth now. So, what is Booth's relationship status in 2021? All evidence suggests she's single.
While Booth was dating a man named Cory Cooper, they split in 2019 after a year together. "It's so wild that I feel the need to share this, but let's rip off the bandaid …. No, I am no longer in a relationship," she wrote to Instagram in October 2019, according to People. "I am fine. He is fine. At this stage of life, we are better as friends. He is a very private person and will freak when he reads this, but I wanted to address it myself."
In January 2021, Booth posted about buying a home as a single woman, too — so it looks like she's still not seeing anyone.
Is Colton Underwood single?
With Colton Underwood's recent announcement that he's gay, everyone's wondering what his dating life looks like in 2021 — especially with Bachelor in Paradise on the horizon. It looks like he hasn't made any romantic connections to men yet, but he's hopeful that's in store for the future.
"I still haven't had an emotional connection with a man, I've never allowed myself to," he explained on Good Morning America. "It's never been in my cards to let myself get there. I want to more than anything. I'm looking for someone who can push me and challenge me in all the right ways. I still have a long ways to go. I'm still learning."
So, will either Booth or Underwood be on the next season of Bachelor in Paradise? It doesn't seem like it. Both of them seem happier going their own separate ways from the franchise.
Check out Showbiz Cheat Sheet on Facebook!