This 'Bachelor in Paradise' Contract Clause Reveals Why Some Botched Contestant Storylines Are More Humiliating Than Others
The 'Bachelor In Paradise' contract has a clause that explains how producers use sole discretion to edit storylines, conversations, or encounters as they see fit. That means, while they don't have prewritten storylines, they are legally allowed to manipulate for drama in the editing room.
Not everything filmed for Bachelor in Paradise is as it seems. For three weeks, contestants give their time, energy, and hearts for the chance at love (or something). Season 7 is no different. Those invited to the resort sign a lengthy contract. According to one clause, could make or break a participant's storyline — and reputation.
'Bachelor In Paradise' storylines aren't prewritten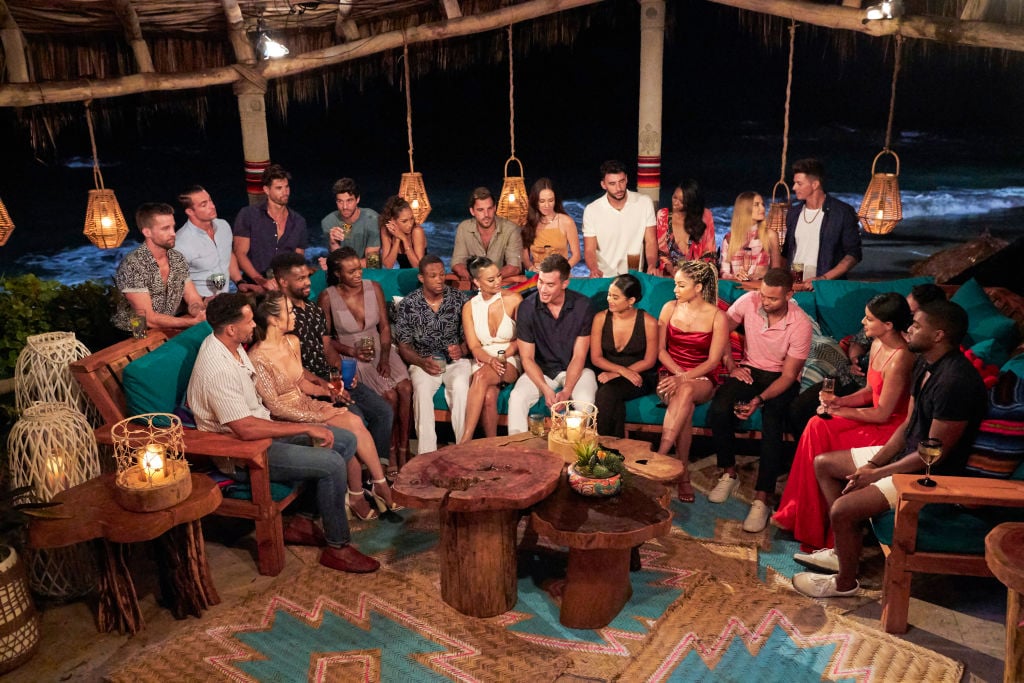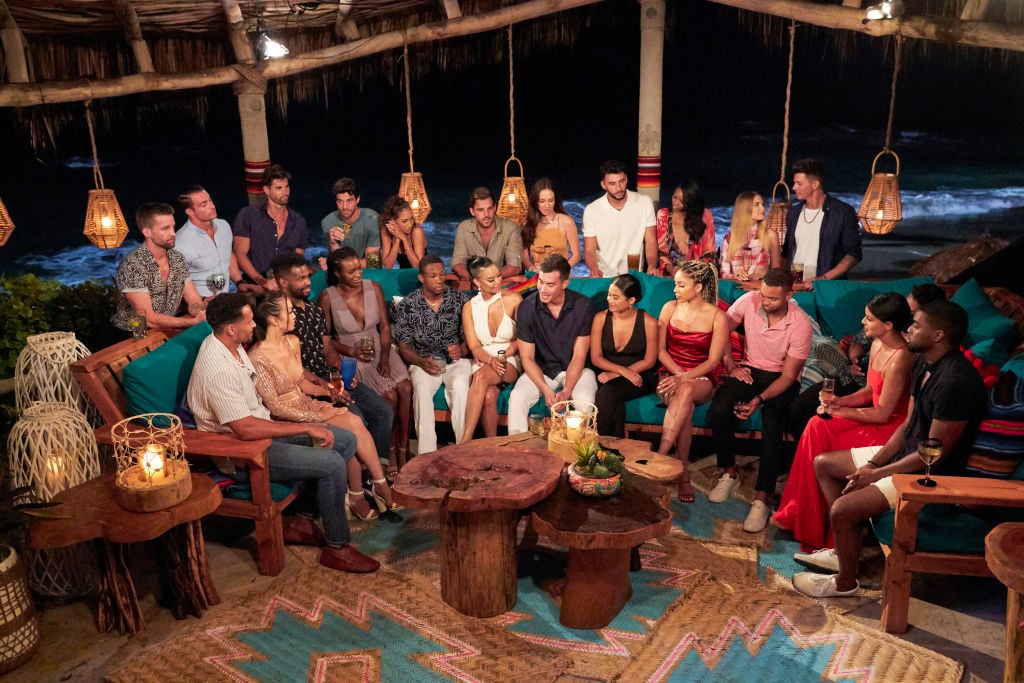 To become a contestant on the island version of The Bachelor franchise, one must meet a few particular requirements. For instance, a potential contestant can't be a political pundit or plan to run until a year after the season airs. Likewise, the website's eligibility terms state that participants must undergo "physical, medical and psychological examinations and testing." They must also "meet all physical, medical and psychological requirements."
Let's be honest — many tune in for the drama. According to People, some uncomfortable scenarios happen exactly as filmed.
"Producers aren't forcing people to do questionable things," the anonymous producer previously told the outlet. "There are no storylines written. The worst thing they'll do is let people know that the people who succeed here tend to make a lot of friends or find someone to be in a relationship with."
However, one glance at the lengthy contract, as obtained by CNN, reveals there's more to the story.
The 'Bachelor In Paradise' contract clause that limits liability
The Bachelor in Paradise is a reality show, but certain scenarios could be manipulated by producers. For instance, the contract gives ABC "the right to change, add to, take from, edit, translate, reformat or reprocess…in any manner Producer may determine in its sole discretion."
New York City-based attorney Nicole Page told CNN the clause gives permission to "basically take your image and do whatever I want with it and I own it, and you have no recourse." She added this type of contract clause has "been around since reality TV began."
Though contestants are paid anywhere from $7,000 to $15,000 per season, the contract adds that "the actions of others displayed in the Series may be disparaging, defamatory, embarrassing or of an otherwise unfavorable nature and may expose me to public ridicule, humiliation, or condemnation."
This means that producers will determine how a storyline, conversation, breakup, or hookup airs with sole discretion. And, while producers don't encourage "intimate or sexual contact," it simultaneously clears them of responsibility if any participant is injured from unwanted harassment or sexual contact. There's also a note suggesting contestants refrain from such acts.
Some contestants don't like the way 'BIP' portrays them
Not everyone enjoys watching their time in Paradise — especially if producers edited their time for many reasons. Bachelor In Paradise Australia star Cassandra Mamone spoke out about editing to suit a narrative.
"I own whatever comes out of my mouth directly, but I will not own pieces of different interviews at different times pieced together to steer a narrative," she said on her Instagram stories (via Junkee). "Thank you to those who realized the editing on this ripper!"
Others chimed in, such as co-star Keira McGuire, calling the producers the "real villains'. The American version is no different. Former contestant Blake Horstmann has been outspoken against how he's been portrayed.
"Okay, so this is gonna be a long one…but f— it, I'm off contract," he said during a Q & A on Instagram. "When I received the date card, I 100% planned to take Hannah. I even left my interview saying I was gonna take Hannah. When I walked out of the interview, three producers sat me down for close to an hour and convinced me to take Tayshia."
He continued: "It was 100% my decision; they didn't force me or anything, but at that point, I really truly did trust the producers and that they had my best interest. Obviously, I was very wrong, and they didn't want me to be happy with Hannah bc that would have very much ruined their plans for the season."
There you have it. Not everything you see on TV is real — especially when it comes to reality TV.
Bachelor in Paradise Season 7 airs Mondays and Tuesdays on ABC.