'Bachelor in Paradise': Dean Unglert and Caelynn Miller-Keys Are Thinking of Getting Married in Italy
 Dean Unglert and Caelynn Miller-Keyes' relationship is one of the most unlikely success stories in the history of Bachelor in Paradise. Not only were the two insanely different, with Miller-Keyes being a beauty queen and Unglert living out of a van, but Unglert didn't want anything serious when they met. Now, the two are thinking of getting married in Italy.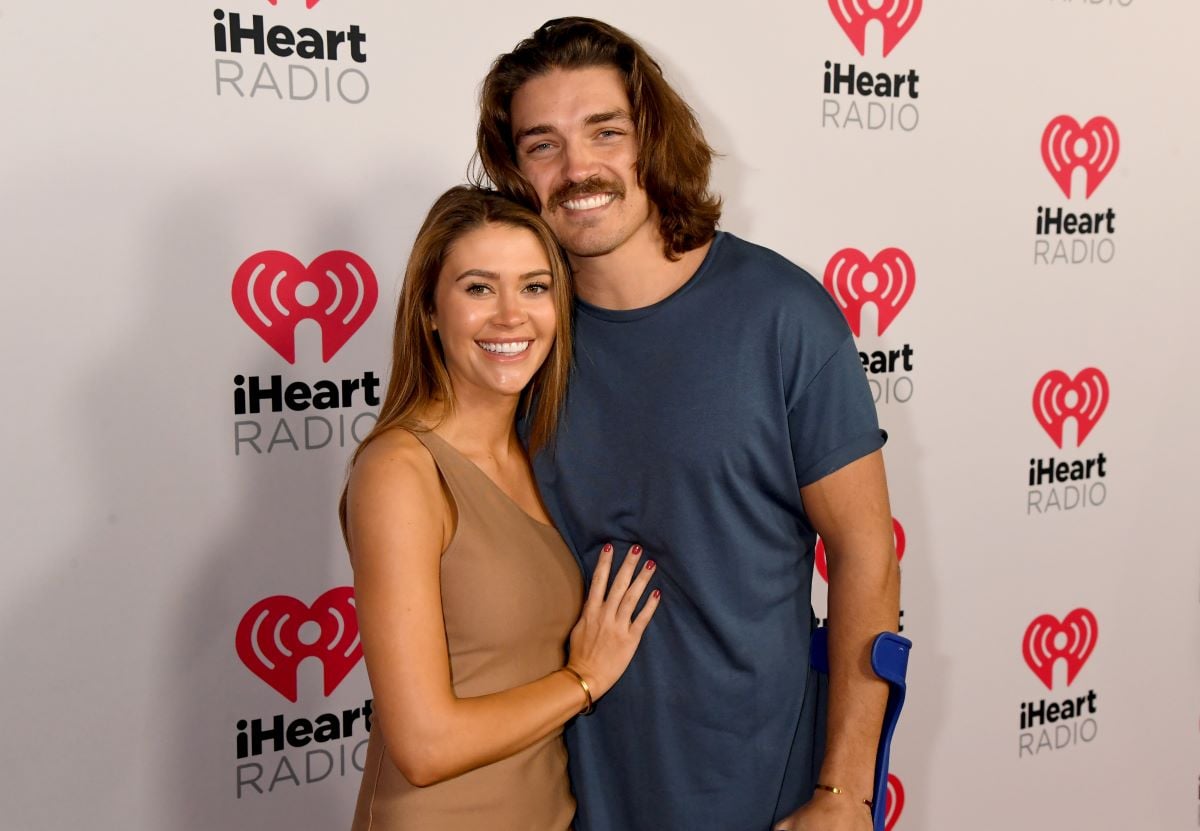 Dean Unglert and Caelynn Miller-Keyes might get married in Italy
When Miller-Keyes and Unglert met, Unglert wasn't looking for anything serious. However, now marriage is on the table. On a recent episode of his and Jared Haibon's Help! I Suck at Dating podcast, he revealed that he and Miller-Keyes were thinking of getting married in Lake Como, Italy.
"It's very, very beautiful out there," he said. "And it's funny because a lot of the people that we ran into — like, we're just, you know, Caelynn and I are just a couple on vacation — they're like, 'Oh, you guys are here for your wedding [and] for your honeymoon.' [We're] like, 'No. Like, we're just here because we've always wanted to visit.' And they're like, 'Oh, you got to come back, like, for your wedding. It definitely is a place where a wedding would be spectacular. It's just, like, one of the most beautiful places we've ever visited. [I'm] a little biased just because that was, like, three days ago."
Did Italy change Dean Unglert and Caelynn Miller-Keyes' minds on marriage?
When Haibon asked if the pair were more likely to get married because of their trip to Italy, Unglert said it was a mixture of things.
"I mean, it's funny because it's definitely a combo," he said.
"This trip is [a] combo of, like, the things that she likes and things that [I like]," he continued. "I've never been to these places before. Mine is the Dolomites, which I was with her originally. So it's like, we're experiencing all of this for the first time together. Also, she is like, in her comfort zone. You know, great food, great wine. Like, beautiful little town with cute little boutique stores. So it's like, fun for her in that sense, but also really fun for me for experiencing it for the first time. And there's definitely, like, a romantic aspect behind it."
Being in such an idyllic place made them think of their future.
"You can't help but be like, 'Oh, my gosh. This is amazing. I want this to be the rest of my life," he continued. "And since I'm here, like, I want you to be in my life for the rest of my life,' which I always thought those things, obviously."
Dean wears a wedding band
Though Unglert and Miller-Keyes are not married or engaged, it doesn't mean they aren't committed. Last year, Unglert started wearing a wedding band on his ring finger.
"I'm committed to Caelynn and only Caelynn. And that's why I've been wearing it for the past six or so months," he said of the ring on an episode of The Bachelor: The Greatest Seasons — Ever! "It's our way of telling the world or the people that we're around that we're committed to each other. I think it's one of those comforting thing where you can wake up in the morning and see your partner wearing that ring and be like, 'OK, yes, they know that I'm committed to them and vice versa."
The pair also shares a bank account, so they know a thing or two about commitment.