'Bachelor in Paradise': Dean Unglert Clarified Why He Called Caelynn Miller-Keyes 'Suffocating'
The success rate for Bachelor in Paradise couples is shaky at best. The show is focused on lasting love, but audience members often see more heartbreak than wedding vows. For the couples who make their relationships last, the road isn't always easy. One longtime Bachelor Nation couple, Dean Unglert and Caelynn Miller-Keyes, proved this. Unglert recently gave further context to a comment where he called Miller-Keyes "suffocating."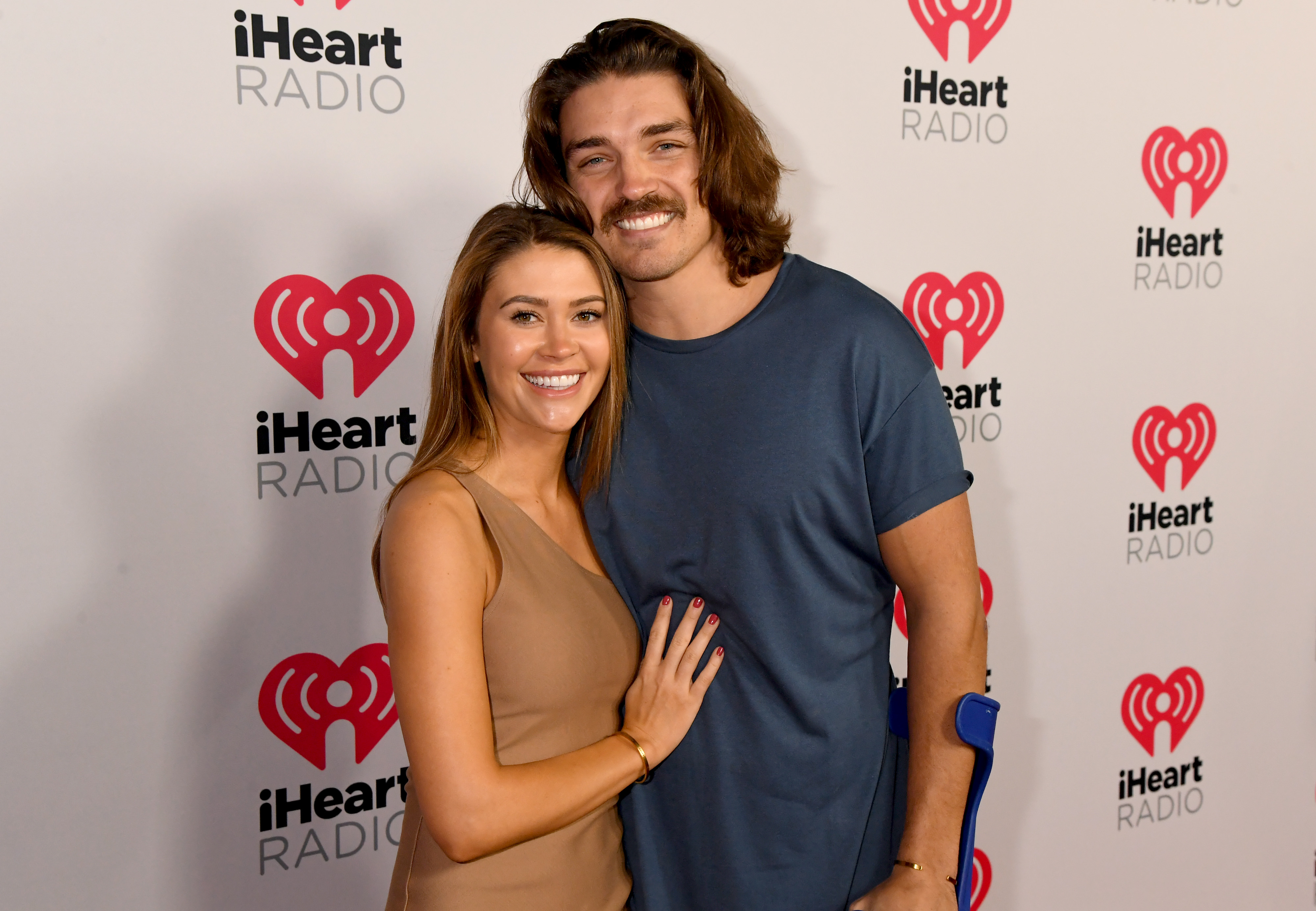 Dean Unglert and Caelynn Miller-Keyes started dating on 'Bachelor in Paradise'
Unglert and Miller-Keyes met on Bachelor in Paradise Season 6. Unglert first appeared in The Bachelor franchise on Rachel Lindsay's season of The Bachelorette. After making it to the final four, Lindsay sent him home. He then appeared on the fourth season of Bachelor in Paradise, where he became involved in a love triangle with Kristina Schulman and Danielle Lombard. 
Miller-Keyes first appeared on Colton Underwood's season of The Bachelor, where she also placed fourth. She joined the sixth season of Bachelor in Paradise, where she met Unglert. Though Unglert left the show in the fifth episode, he returned to ask Miller-Keyes to exit with him, even though she'd formed a relationship with Connor Saeli. She chose to leave the show, and the couple has been together ever since.
Dean Unglert called Caelynn Miller-Keyes 'suffocating' on his podcast
On an episode of the podcast he co-hosts with Jared Haibon, "Help! I Suck at Dating," Unglert referred to Miller-Keyes as the "most suffocating" person he's ever dated. Soon after, however, he gave further context to his comments.
"It's a horrible word, don't get me wrong. It's the wrong adjective to use to describe anyone in a relationship," he told Us Weekly. "I was simply saying that in past experiences, I would hate to be suffocated, but with Caelynn, although my instinct is to say, 'Don't suffocate me,' in reality, I'm like, 'You can suffocate me because I enjoy spending time with you' sort of thing."
In a previous podcast episode, Unglert said that he doesn't like to throw the word "love" around. When asked to clarify whether he says "I love you" to his girlfriend of two years, Unglert confirmed that he does say it.
"I've got a jaded relationship with the word love. There's no question about it. But I mean, I do love Caelynn and she knows that," he said.
The couple spend some of their time road-tripping
After appearing on The Bachelorette, Unglert moved into a van and began to travel full time. After meeting on Bachelor in Paradise, Miller-Keyes surprised fans by moving into the van with him, at least part-time.
The couple has since moved into a home together in Las Vegas, but spend a good deal of their time traveling. In the summer of 2021, they partnered with Mobil to encourage other people to travel by offering a free road trip. According to Unglert, he still spends a portion of his time in the van, with Miller-Keyes joining when she's able.