'Bachelor in Paradise': Dean Unglert Reveals He and Caelynn Miller-Keyes Share a Bank Account and a Phone Plan
When Dean Unglert went on Bachelor in Paradise for the second time, he made it clear that he was just there to have fun and wasn't exactly looking for anything serious. That changed when he met Caelynn Miller-Keyes. But even when the two left the show together, Unglert stayed firm in his stance that he did not want to get married. Now, he has revealed that he and Miller-Keyes share a lot more than people might think.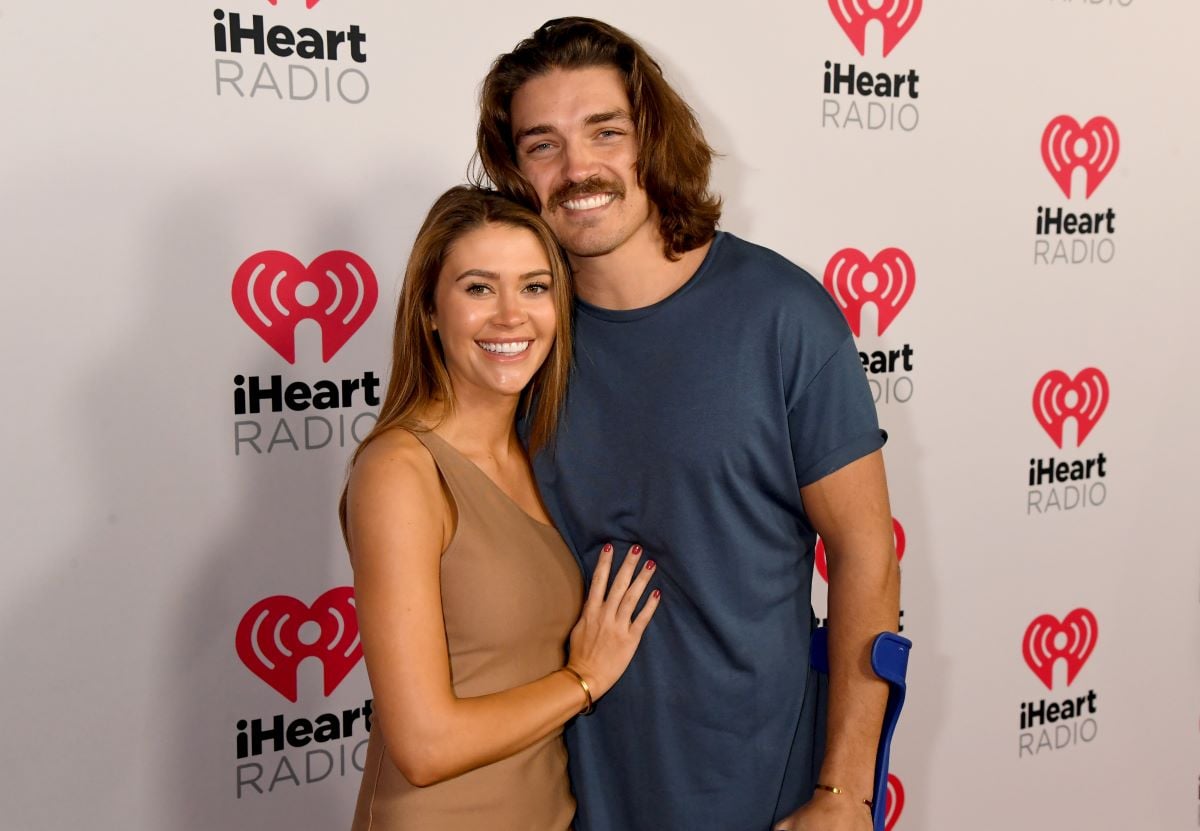 Dean Unglert and Caelynn Miller-Keyes on 'Bachelor in Paradise'
When Unglert and Miller-Keyes first met on season 6 of BIP, they got along great. Unfortunately, Unglert got nervous about how close they were getting and decided to break up with Miller-Keyes on her birthday and leave the show. Eventually, he came back and asked her to leave the show with him.
When they left BIP, Miller-Keyes joined Unglert in the van he was living in.
"Adjusting with Dean has been interesting because he lives in a van, but it's been really fun," she told HollywoodLife after the season ended. "We're doing a road trip in the van next week. I love the van, surprisingly and he brings out a different side of me. We just did…Hawaii on a motorcycle, which I've never been on and it was 11 hours on the back of a motorcycle.
"He just makes me more adventurous and brings out the fun side in me," she continued. "He has me being more of a minimalist. And – I don't know – there [are] two sides of me. I say there's the Miller side of me and the Keyes side of me. My mom's side and my dad's side and he brings out the Miller side of me more. The adventurous side."
Dean Unglert's ring
Despite saying that he did not want to get married, in February of 2020, Unglert began wearing a band on his ring finger. In June, he revealed why he wears the ring.
"I'm committed to Caelynn and only Caelynn. And that's why I've been wearing it for the past six or so months," he said on an episode of The Bachelor: The Greatest Seasons — Ever! "It's our way of telling the world or the people that we're around that we're committed to each other. I think it's one of those comforting thing where you can wake up in the morning and see your partner wearing that ring and be like, 'OK, yes, they know that I'm committed to them and vice versa."
Dean and Caelynn share a bank account
Miller-Keyes commonly makes appearances on Unglert's social media, but a recent post revealed some pretty interesting things about Unglert and Miller-Keyes' relationship.
"All it took was a joint bank account, shared cell phone plan, adopting a dog, and buying a house together to get @caelynnmillerkeyes to visit the best mtn town in colorado," Unglert captioned a video of Miller-Keyes in the snow.
So, though they may not be married, it seems like Miller-Keyes and Unglert may be one of the most stable couples to come out of the show.