'Bachelor in Paradise': Who Is Deandra Kanu From 'BIP' Season 7?
We're well into Bachelor in Paradise Season 7, and many fans are still wondering about cast member Deandra Kanu. The reality star arrived on the beach early in the season. But she hasn't received much screen time. So who is Deandra from Bachelor in Paradise 2021? Here's what we know about the BIP star, including her Instagram and potential spoilers about her future.
[Spoiler alert: This article contains spoilers about Deandra Kanu from Bachelor in Paradise Season 7.]
Who is Deandra Kanu from 'Bachelor in Paradise' Season 7 and what is her Instagram?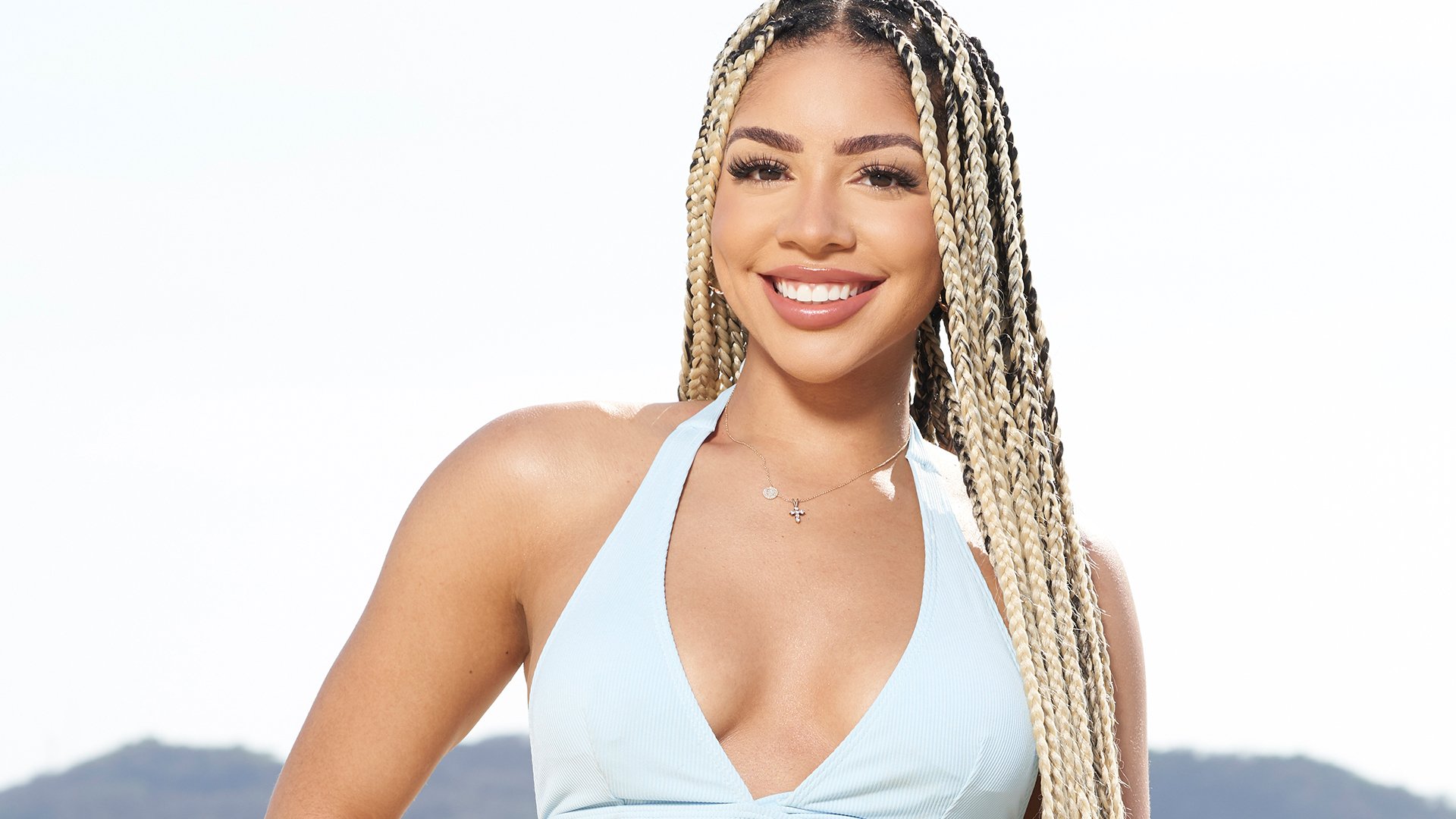 Deandra is from The Bachelor Season 24 with Peter Weber. The 25-year-old home care coordinator was from Plano, Texas, and she made a big splash on the first night. The contestant met Peter while wearing a windmill costume. But despite highlighting her sense of humor in the premiere, Deandra didn't appear on The Bachelor as much as fans had hoped, and she was eliminated in week 4.
Meanwhile, fans can find Deandra on Instagram under the handle @deandrakanu. She frequently posts on the social media platform, and she subtly teased her appearance on the summer series.
"I take paradise everywhere with me," Deandra wrote on Instagram, tagging the BIP page.
How 'The Bachelor' fans know Deandra Kanu
Now, some Bachelor Nation fans might remember Deandra for calling out Peter on his season. Previously, Peter eliminated Alayah Benevidez after the drama with Victoria Paul. Then when Alayah returned during a football group date, Peter chose to spend time on the situation rather than talking with the other cast members. Peter also brought Alayah back. So Deandra spoke for the group.
"I'm sorry, Peter, but I've never felt so under-recognized by somebody," Deandra said at the time. "For us who went on the group date who busted our asses on the football field and literally have the physical bruises to show, and then for you to come to the cocktail party and ignore us … it was like the biggest slap in the face."
What happened to Deandra Kanu in 'Bachelor in Paradise' 2021, according to spoilers
Now, Deandra will get a second chance at love in Bachelor in Paradise Season 7. The contestant got her first rose from Karl Smith, who was on Katie Thurston's season of The Bachelorette. Meanwhile, multiple previews have suggested that Deandra will connect with Chasen Nick from The Bachelorette Season 16 with Clare Crawley and Tayshia Adams. 
However, Reality Steve's Bachelor in Paradise spoilers suggest Deandra will not end up with Chasen in season 7. On June 30, the franchise blogger claimed that Chasen will go on a date with Deandra. But apparently, things don't work out.
"[Chasen] went on a date when he arrived with Deandra but never got a rose," Reality Steve wrote.
Meanwhile, Reality Steve did not mention any spoilers surrounding Deandra beyond what happens with Chasen. So it's possible Deandra will leave the show single. But Bachelor Nation fans will just have to wait and see what happens to the contestant. 
Regardless, it seems Deandra is hoping for the best on Bachelor in Paradise Season 7. When speaking on the Click Bait podcast, Deandra revealed that she was truly herself on the show.
"On Peter's season, I feel like I wasn't myself. I think I was trying to conform to what I thought Peter was gonna like or what I thought Peter took a preference for," Deandra said. "So I just wanted to come into Paradise and truly be myself."
She continued, "If it's going to work with someone, they're going to like me for me, and they're going to like my individual traits. I was, like 'I'm just going to rock the braids, I'm going to be myself, I'm going to be funny, be humorous. And if it works, it works. If it doesn't, it doesn't. And that's not your person if it doesn't. So I'm not going to try to conform to what anyone likes."
Bachelor in Paradise Season 7 airs Mondays and Tuesdays on ABC.