'Bachelor in Paradise' Episode 4 Trailer Previews Major New Love Triangles and Arrivals
We're only two weeks into Bachelor in Paradise Season 7, and it looks like the beach is about to become a dumpster fire. The BIP cast just started to couple up, but there are plenty of shakeups on the horizon. Now, the new promo trailer for Bachelor in Paradise Episode 4 has seemingly confirmed a few more love triangles — here's a breakdown of the teaser and what's coming up on Aug. 30 and 31.
[Spoiler alert: This article contains spoilers from Bachelor in Paradise Season 7 Episodes 3 and 4.]
Which cast members are left by the end of 'Bachelor in Paradise' Season 7 Episode 3?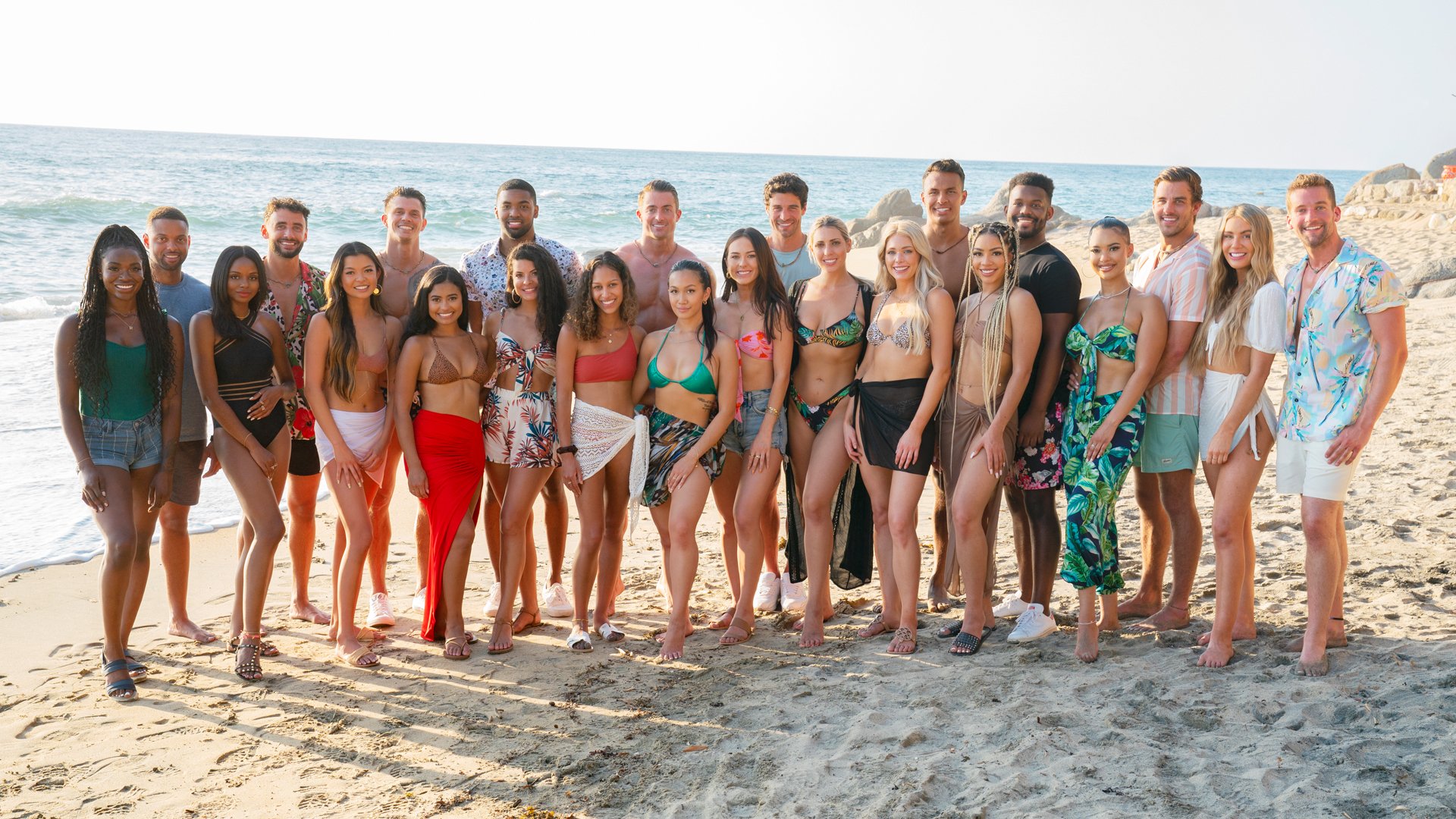 The first rose ceremony of Bachelor in Paradise Season 7 concluded with three eliminations. During the cocktail party, Victoria Paul sent herself home. Then Kelsey Weier, Serena Chew, and Victoria Larson left without a single rose. 
Meanwhile, episode 3 of Bachelor in Paradise gave power to the women, adding two more men. So here's the BIP cast going into episode 4 on Monday, Aug. 30:
Abigail Heringer
Noah Erb
Maurissa Gunn 
Riley Christian
Connor Brennan
Ivan Hall 
Jessenia Cruz
Joe Amabile
Serena Pitt
Thomas Jacobs
Tammy Ly
Aaron Clancy
Brendan Morais
Natasha Parker
Mari Pepin-Solis 
Kenny Braasch
Demi Burnett
James Bonsall
Deandra Kanu
Karl Smith
New promo trailer for 'Bachelor in Paradise' Episode 4 teases cast drama and love triangles
The Bachelor in Paradise Season 7 Episode 4 trailer begins with two major couples to watch out for. Joe and Serena P. go on a wrestling one-on-one date, and The Bachelorette Season 14 star hints that things are getting serious. 
"I'm here to find love with you," Joe tells Serena P.
The BIP teaser also highlights the end of the love triangle between Connor, Maurissa, and Riley. Previously, Maurissa and Connor hit it off. But after a romantic one-on-one date in episode 3, Maurissa seemingly picked Riley over Connor. Maurissa also confirms her choice in the new preview.
"Connor is one of the sweetest humans I've ever met, but Riley is a dream man," she says.
Then Tahzjuan tells Connor about Maurissa and Riley's trip to the "Boom Boom Room," and the contestant is shocked.
Meanwhile, Demi seems annoyed that everyone has already paired off, and she says she's going to show everyone how Paradise is done. Mari also tells her fellow cast member to make a move on someone she's interested in. But who will she choose? Multiple men from the season — including newcomer Chasen Nick — flash by. Then Demi kisses Kenny, and Mari breaks down.
"She turns around and does this," Mari tells producers in tears. "And I'm right there watching."
Then the Bachelor in Paradise Episode 4 promo trailer teases two more love triangles. Aaron pulls Thomas aside and demands some respect. Then a shot of Tammy kissing Thomas appears in the preview.
Chris Conran also makes his first appearance, and he seems to pose a threat to Jessenia and Ivan's blossoming relationship. 
"Jessenia's gorgeous. Ivan should be scared," Chris says. Then the BIP teaser shows Jessenia and Chris kissing on the beach. 
Finally, the Bachelor in Paradise trailer ends with a fight between Mari and Demi. Mari says Demi backstabbed her, and The Bachelor Season 23 star refutes the claims. Then Mari throws Demi's cake for Kenny in a fire, and the two women walk away.
What to expect from 'BIP' 2021 next week
The Bachelor in Paradise Season 7 Episode 4 trailer dropped major clues about the cast. Now, ABC has released what happens in the new episodes on Aug. 30 and 31. 
According to the network, two more men will arrive in episode 4 of BIP, and they will take two women on a double date. One woman who is already in a couple will also question whether she's done exploring her options. Judging from the preview, we expect to see Chasen and Chris pair up with Deandra and Jessenia. 
Meanwhile, it seems Connor will learn about Maurissa and Riley's relationship. Then guest host Lance Bass will give some advice to one woman on the beach who is waiting for a certain someone to make a move. The synopsis also suggests that Aaron and Thomas will face off right before the rose ceremony.
That said, ABC seemingly saved all the drama for Bachelor in Paradise Season 7 Episode 5. The synopsis claims that The Bachelorette Season 14 star Becca Kufrin will show up right before the next rose ceremony. The new Aug. 31 episode will also include Kendall Long's arrival. So what does this mean for Joe and Serena? We'll just have to watch what unfolds.
Bachelor in Paradise Season 7 airs Mondays and Tuesdays on ABC.