'Bachelor in Paradise' Episode 6 Preview Hints 4 Major Couples Might Break Up
The Bachelor in Paradise Season 7 cast will have to weather another storm in the next few episodes. Multiple contestants went home this week, and there's another rose ceremony on the horizon. But things are as uncertain as ever. The new Bachelor in Paradise Episode 6 preview suggested that four couples might be in danger on Sept. 6 and 7. So here's a breakdown of the promo trailer for next week.
[Spoiler alert: This article contains potential spoilers about Bachelor in Paradise Season 7 Episodes 5 and 6.]
Who went home before 'Bachelor in Paradise' Season 7 Episode 6?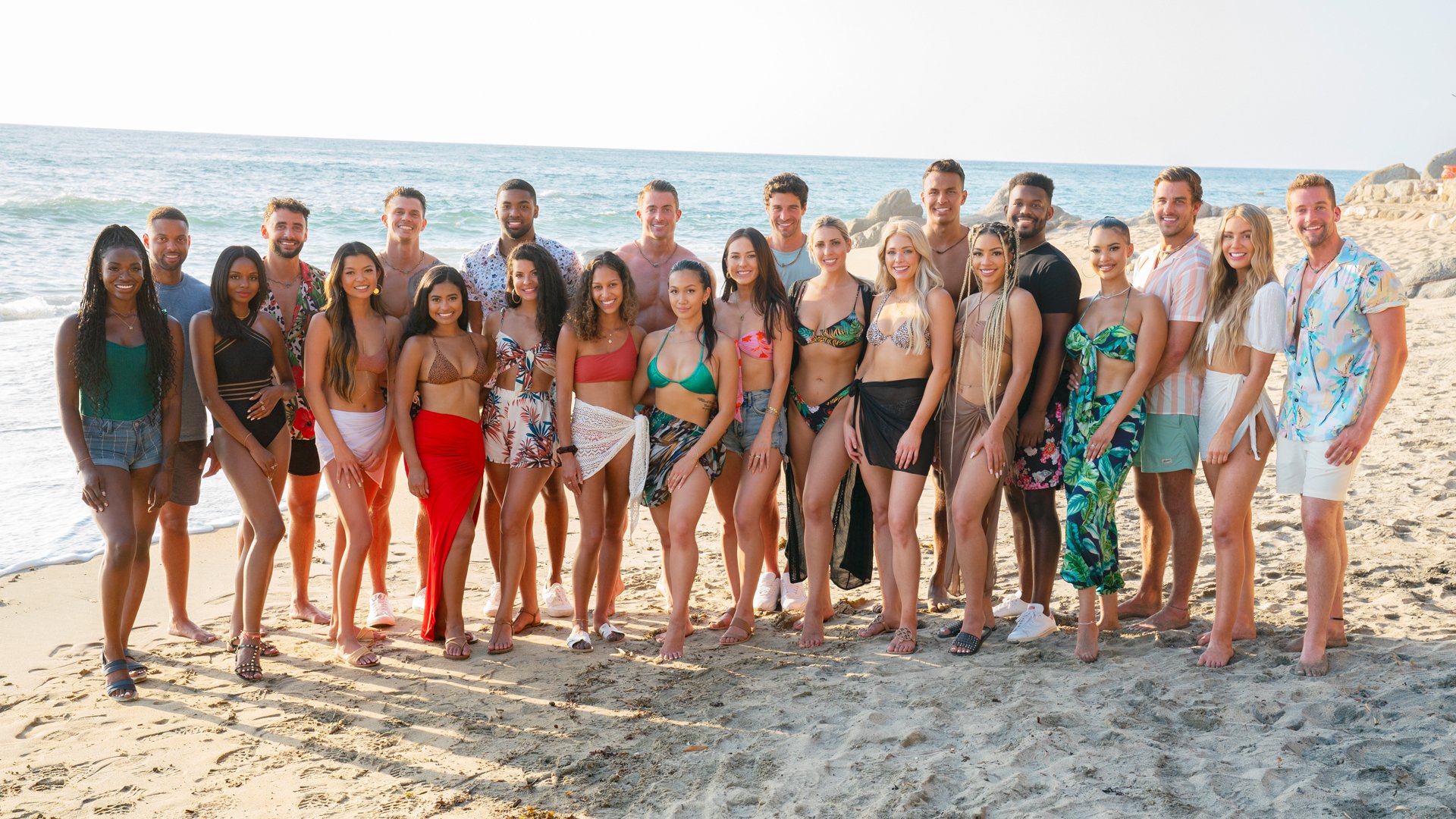 Bachelor in Paradise Season 7 Episode 5 started off with two major exits. Both Tre Cooper and Tahzjuan Hawkins decided to quit the show. Then The Bachelorette star Becca Kufrin joined the BIP cast, and three men — Chasen Nick, Connor Brennan, and Karl Smith — were sent home. Here are the couples and pairings ahead of episode 6:
Natasha Parker and Brendan Morais
Maurissa Gunn and Riley Christian
Serena Pitt and Joe Amabile
Abigail Heringer and Noah Erb
Jessenia Cruz and Chris Conran
Tammy Ly and Thomas Jacobs
Demi Burnett and Kenny Braasch
Mari Pepin-Solis and James Bonsall
Deandra Kanu and Ivan Hall
Becca Kufrin and Aaron Clancy
The 'Bachelor in Paradise' Episode 6 preview teases the Kendall Long, Joe Amabile, and Serena Pitt love triangle
Joe's ex-girlfriend, Kendall Long, arrived at the end of the Aug. 31 episode of Bachelor in Paradise Season 7. Kendall immediately pulled Joe from the group, and that's where the episode ended. But it looks like episode 6 of BIP on Sept. 6 will start where things left off.
In the new Bachelor in Paradise preview, Kendall gets really honest with Joe. She says it's "difficult" not to have him in her life. Then in another clip, Serena gets nervous. But is Kendall's arrival too much to handle?
"I don't think I've ever felt this vulnerable," Serena says.
Joe also seems to panic when speaking with BIP producers. 
"This is going to be a problem," he says.
Abigail Heringer and Noah Erb might be headed for a breakup in episode 6 of 'BIP' 2021
Now, Joe and Serena aren't the only ones facing a potential breakup in the Bachelor in Paradise Season 7 Episode 6 promo trailer. The teaser suggests that Noah and Abigail will have another serious discussion about their relationship.
In the previous episode, Abigail questioned her relationship with Noah. But later, Abigail worried that she self-sabotaged something good. Now, the new teaser hints Noah will express his doubts to his partner.
"I'm giving, and I'm not getting much in return," Noah says.
Then Abigail says in a voiceover, "I honestly thought that I f—ed it up."
Kenny Braasch and Mari Pepin-Solis might get back together, but what about Demi Burnett and Tia Booth?
If you thought we escaped the Kenny-Mari-Demi love triangle on Bachelor in Paradise Season 7, you thought wrong. In the previous episode, Kenny went on a one-on-one date with newcomer Tia Booth. He also received a rose from Demi. But even so, the BIP promo suggests Mari wants Kenny back.
"I still have feelings for you," Mari says. Then Kenny replies, "I didn't expect that."
Nevertheless, Demi makes it clear that she's still in the picture, and she invites Kenny to the "Boom Boom Room."
"I do whatever I need to do to keep us together," Demi says.
Then Tia adds, "He wasn't fully transparent about what his intentions are."
Natasha Parker feels heartbreak over Brendan Morais and Pieper James
The episode 6 preview for Bachelor in Paradise Season 7 was saving the juiciest piece of drama for last. Natasha speaks with BIP producers, and she seemingly defends Brendan and the rumors that he's dating Pieper James from Matt James' season of The Bachelor.
"Maybe it was a fling, but the rumors are not true," Natasha says. 
But then Pieper shows up with a date card, and Brendan instantly lights up. It also looks like Brendan and Pieper go on a one-on-one date because they share a kiss outside of the beach at night. Meanwhile, Brendan seems to draw a line with Natasha.
"The time we have spent together, I have enjoyed," Brendan says. 
Then in a voiceover, it's clear that Natasha is hurt. "I feel like a casualty in his plan," she says.
Ivan also adds, "It looks like Natasha's going to rip his head off."
Now, did Brendan lie to Natasha? We'll have to wait and see what Pieper reveals when she joins the Bachelor in Paradise cast in episode 6 on Monday, Sept. 6.
Bachelor in Paradise Season 7 releases new episodes on Mondays and Tuesdays on ABC.