'Bachelor in Paradise' Episode 8 Preview Teases Who Goes Home Next Week
Things are heating up on Bachelor in Paradise Season 7, and we're due for a rose ceremony. So who's in danger of going home next week? The Bachelor in Paradise Episode 8 preview teased which couples are probably staying and who might be leaving the beach on Tuesday, Sept. 14. 
[Spoiler alert: This article contains spoilers from Bachelor in Paradise Season 7 Episodes 6, 7, and 8 (Week 4 and 5).]
Who went home this week on 'Bachelor in Paradise' Season 7?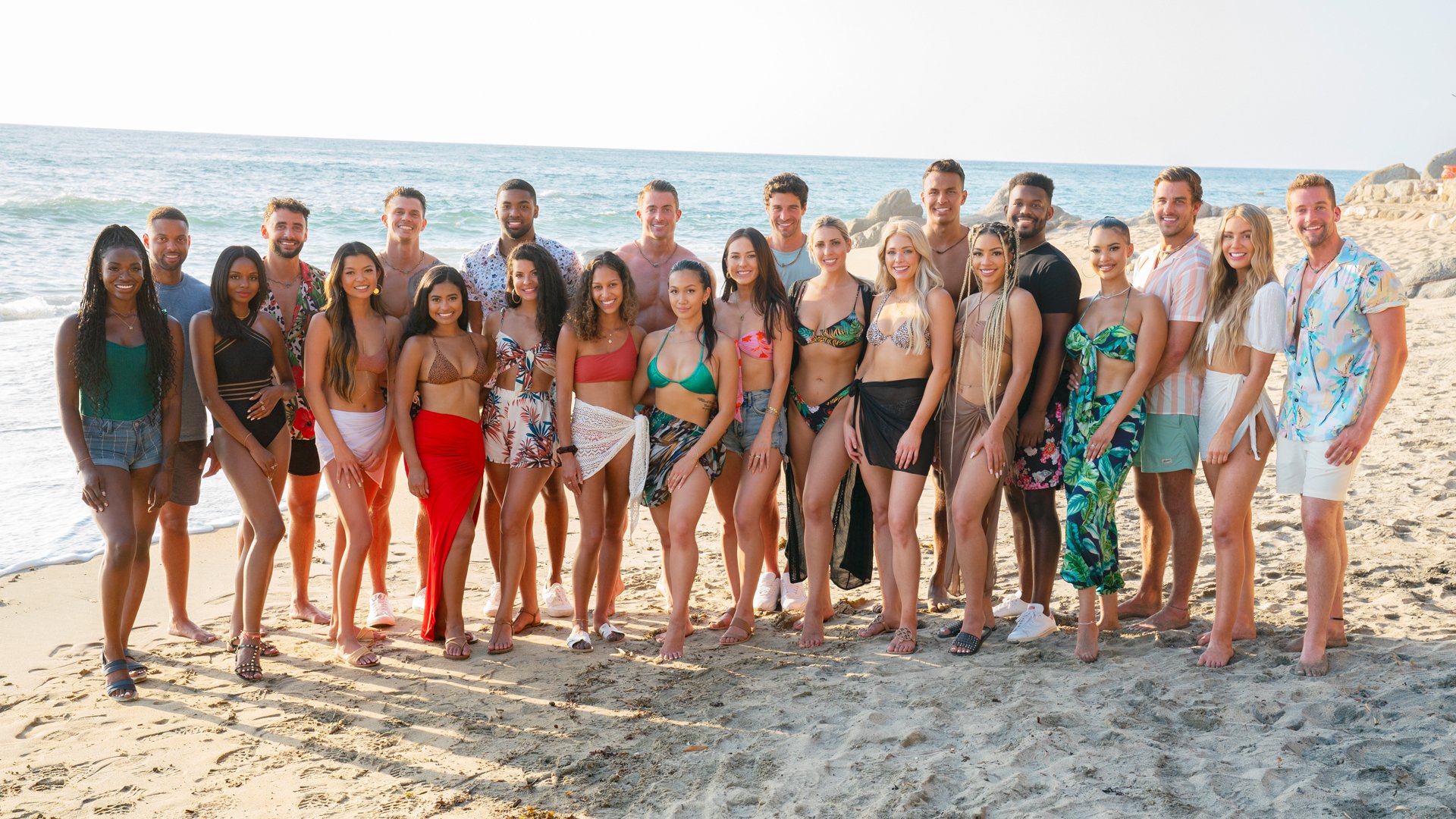 Plenty of drama unfolded in week 4 of Bachelor in Paradise Season 7. Pieper James finally arrived on the beach, and she instantly connected with Brendan Morais. However, the coupling exposed Brendan's lies about Pieper to Natasha Parker. 
Meanwhile, Chelsea Vaughn, Alayah Benavidez, Mykenna Dorn, and Alana Milne showed up at a "VIP" party with guest host Tituss Burgess. Viewers watched Chelsea connect with Aaron Clancy. Then Alana clicked with Chris, who was involved with Jessenia Cruz. 
Later, the BIP cast accused Chris and Alana of pre-show dating. Then the couple decided to leave separately. So, despite all the drama that came out in episodes 6 and 7, only two people went home in week 4 of Bachelor in Paradise.
The 'Bachelor in Paradise' Season 7 Episode 8 preview hints trouble ahead for Pieper James and Brendan Morais
Many Bachelor Nation fans were confused when the cast called out Alana and Chris but not Brendan and Pieper. But it seems the situation will come to a head in Bachelor in Paradise Season 7 Episode 8. 
In the new BIP preview, Natasha breaks down ahead of the rose ceremony because of the Brendan and Pieper love triangle.
"My experience has been based on lies," Natasha says in an interview with producers.
Then Tituss seems to call Brendan and Pieper out in front of the cast. 
"If you're already in a relationship, that defeats the purpose of coming here," the actor says.
Demi Burnett also says Pieper and Brendan have become "the villains of their own story." But even with all the backlash, it seems Brendan will fight back.
"I know you guys wrote the rulebook of relationships," Brendan says.
The promo trailer for episode 8 of 'BIP' 2021 highlights 4 solid couples
Whether Brendan and Pieper leave together or decide to stay in Bachelor in Paradise Season 7 Episode 8, the preview suggests there are other couples to watch out for. As the promo trailer continues, someone says things are starting to get "serious" on the show. Then the teaser highlights clips of Mari Pepin-Solis and Kenny Braasch as well as Becca Kufrin and Thomas Jacobs kissing. 
Meanwhile, Riley Christian and Maurissa Gunn are still going strong. In the Bachelor in Paradise preview, the reality stars appear to experience a playful date together as they eat whipped cream off each other. 
"The best chocolate sundae I ever had," Maurissa says to Riley.
Joe Amabile and Serena Pitt also become closer. The reality stars share a kiss in the promo. Then Joe says he's falling in love with Serena, and she instantly starts beaming.
"Really?" Serena says as a large smile spreads across her face.
Who is in danger of going home in 'Bachelor in Paradise' Episode 8? 
While multiple couples are starting to form in Bachelor in Paradise Season 7 Episode 8, the preview makes it clear that other contestants are at risk of going home. 
Natasha isn't safe because of the Brendan and Natasha situation. Jessenia also says she wants to stay because she hasn't "given up" on love. However, she could be eliminated at the next rose ceremony because Chris is gone. 
Meanwhile, Mari and Kenny's connection suggests Demi's time could be up. Kendall Long also seems to leave the beach because of Joe and Serena's growing relationship. Then Tammy seemingly regrets her decision to choose Thomas over Aaron.
"Everyone told me, and I believed you," Tammy tells Thomas. Later, Tammy is seen sobbing with Jessenia and Deandra. "I'm so stupid," Tammy says.
Finally, the Bachelor in Paradise preview ends with the arrival of new guest host Lil Jon. The promo also teases who might be staying. Right before Lil Jon walks in, Natasha, Becca, and Abigail Heringer are all spotted with roses, suggesting that this scene happens after the elimination ceremony. Kendall and Chelsea are also in the shot. So does this mean everyone in the final clip is safe for at least another week? We'll have to wait and see.
Bachelor in Paradise Season 7 airs Tuesdays on ABC.