'Bachelor in Paradise' Fans Think Victoria P.'s Boyfriend Is Singer Teddy Robb
Bachelor Nation knows Victoria Paul from Peter Weber's season of The Bachelor. Now, Victoria P. is back on Bachelor in Paradise. After the second episode of BiP aired, many fans started digging into Victoria P.'s secret relationship. Here's what we know about her alleged boyfriend back home in Nashville.
[SPOILER ALERT: Spoilers ahead for Bachelor in Paradise Season 7, Episode 2.]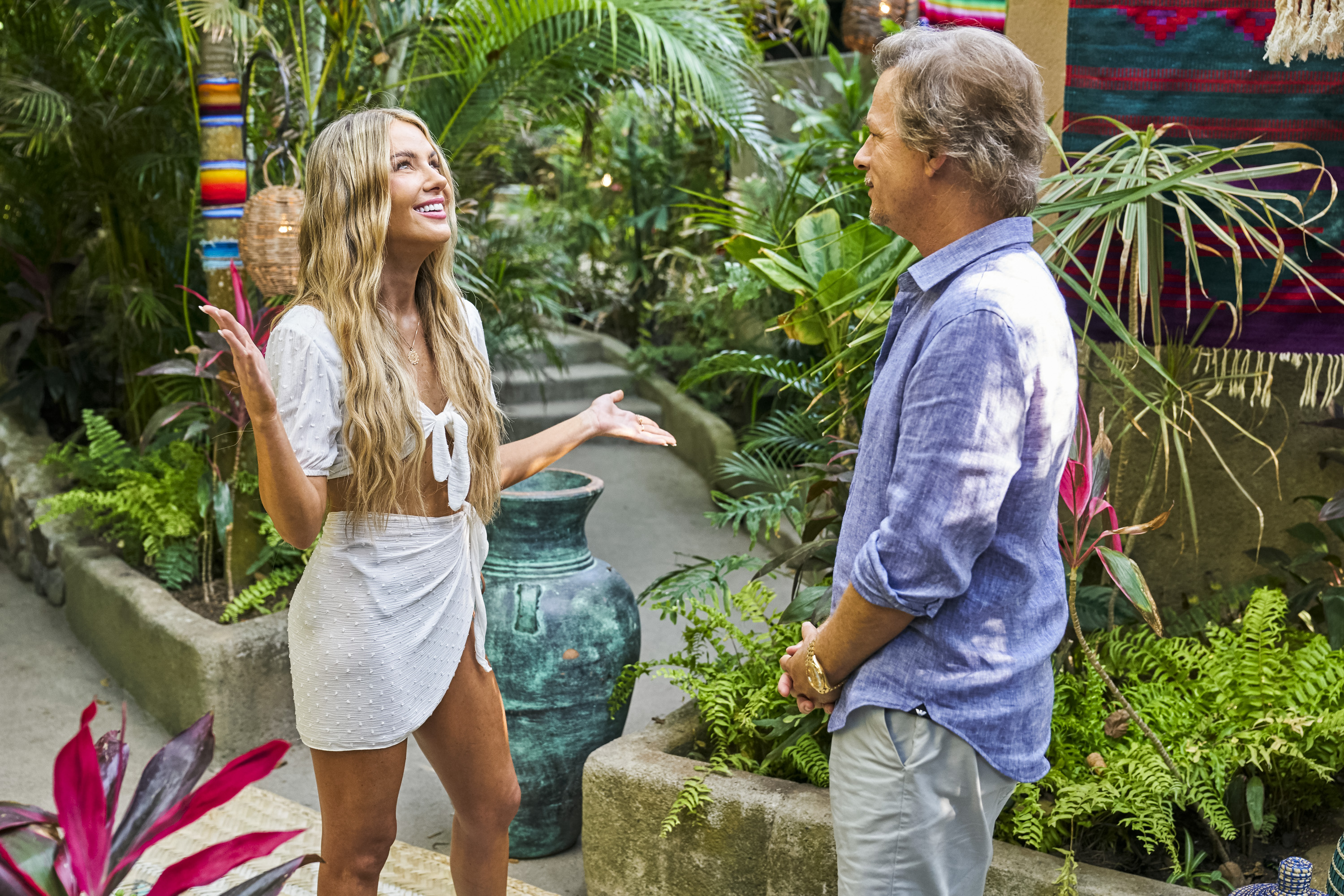 Victoria P. self-eliminated from 'Bachelor in Paradise' because she has a boyfriend
The Aug. 23 episode of Bachelor in Paradise was tense. Ten men had roses to give out, and 14 women were vying for them. While most contestants have already started to form strong bonds, Victoria P. was not among them. Another woman from Weber's season, Tammy Ly, got the feeling Victoria P. was "rose chasing." 
Hours before the rose ceremony, Victoria P. and James Bonsall started to form a connection. Eventually, Tammy and Kelsey Weier, who was also privy to Victoria P.'s situation, shared news of her boyfriend with the other contestants, including James. 
After James got wind of Victoria P. having a boyfriend, he confronted her. Victoria P. got defensive and ultimately decided Paradise wasn't for her. Before she left to go home, she informed Tammy and Kelsey how disappointed she was in their actions.
Bachelor Nation theorizes about Victoria P.'s boyfriend
James made it clear he was interested in Victoria P., but she struggled to remember his name during interviews behind the scenes. Instead, she kept referring to James as "Jordan."
Some of Bachelor Nation thinks Victoria P.'s boyfriend's name might be Jordan because she refers to James by that name in the episode. Meanwhile, others think Victoria P.'s boyfriend is country singer Jed Wyatt. He appeared on Hannah Brown's season of The Bachelorette (via Reddit). 
Is Victoria P.'s dating Teddy Robb?
As Tammy pointed out to James, Victoria P. had a "master plan" for her time on BiP. Per Tammy, Victoria P. was "not there for the right reasons" and using the show to gain media attention. She hoped to continue long enough in the competition and have cameras "follow her back to Nashville" to help her country musician boyfriend kickstart his career.  
RELATED: 'Bachelor in Paradise': Proof Kenny Braasch Wasn't Naked
But who is this country musician Victoria P. is allegedly dating? One theory from The Dipp says he could be Teddy Robb, a guy with a "laid-back voice that grabs you like the Colorado winter air and wraps you up in a blanket with someone you love next to a warm fire."
'Bachelor in Paradise' star Victoria P. and Teddy Robb both have dogs with the same name
It's unclear whether Robb is the country singer Victoria P. was dating from February to May of 2021. However, social media sleuths have pieced some evidence together that says the two might have been a couple at one point. 
In March 2021, Robb shared a video on Instagram welcoming his adopted dog, Bobby. "Did a thing," he wrote. "Everyone, meet my new girl Bobby!"
In July 2021, Victoria P. shared an Instagram post about her dog — Bobby. "A loving reminder to greatly consider adoption/fostering if you're able," the caption reads. "Glad we did."
If could be a coincidence, but Bachelor Nation feels the dogs look very similar. Combing through Robb's social feeds, the puppy disappears during the months he and Victoria P. were allegedly broken up. The dog reappears in July 2021. 
Whether or not Victoria P. is or ever was dating Robb is unclear. Stay tuned to Showbiz Cheat Sheet for updates on all things Bachelor in Paradise.