'Bachelor in Paradise': Is It Over for Good Between Brendan Morais and Natasha Parker?
'Bachelor in Paradise' stars Brendan Morais and Natasha Parker were hitting it off but that may be over now that Pieper James has arrived.
There are few times on reality tv when someone is caught in a lie quite as obviously as Brendan Morais on Monday night's episode of Bachelor in Paradise. After denying he had anything serious going on with Pieper James and leading Natasha Parker on for days, he had to finally fess up to his actions when Pieper showed up on the beach. But are things between Natasha and Brendan over for good or could he win her back?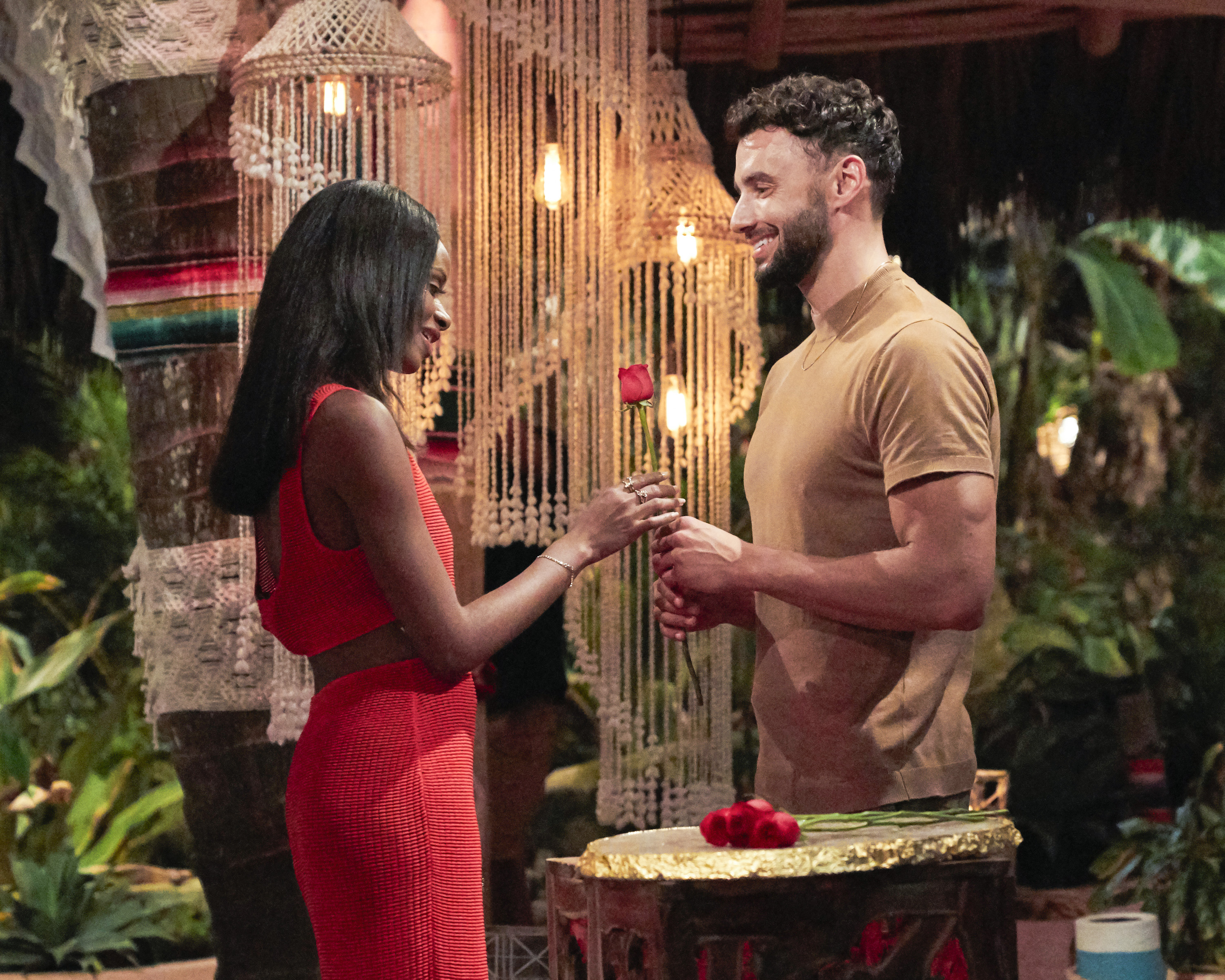 Brendan lied to Natasha on 'Bachelor in Paradise'
Before Pieper came on the show, Brendan reassured Natasha that his relationship with Pieper had only been casual, even saying that his conversations with Natasha were deeper than anything he had with Pieper. But when Pieper arrived, she asked Brendan on a date without even talking to any of the other men.
Brendan then pulled Natasha aside to talk about things. He called Pieper's arrival a "coincidence," though given how much he and Pieper communicated before the show, he must have known she was coming.
"Obviously, as you know, I spent time with Pieper already [before the show] and we have a certain connection," he said. "And you and I have a certain connection. Exploring both is something that I want to do."
But Natasha wasn't buying it.
"I don't understand why you would come here if you felt that your connection was strong and you guys were already seeing each other," she said.
Pieper and Brendan played everyone
When Pieper and Brendan went on their date, he informed her that he told everyone they had only been casually dating before the show, which upset Pieper.
"I'm trying to understand where there's the disconnect because like, I'm saying I'm here for you. And like, I want to make that, like, abundantly clear," she said. "I could have just made it up in my head like, I was going to come in and everything was going to be, like, right back to where we left things. But I don't know, it's like I'm missing something."
Brendan then explained why he entertained Natasha.
"There's certain things that have to be done and certain ways I have to navigate this to bring us to this particular moment. I can't have a girlfriend, like, entering this whole journey," he said. He claimed that would not have been a "good look" and that he probably would have gotten sent home early had he done things differently.
Natasha is done with Brendan
After the date, Natasha pulled Pieper aside to get some clarity on the situation. During the talk, Pieper revealed that she saw Brendan right before he flew to Paradise.
"It sounds like, go there, meet a girl, lie to her until I get there and then we will just be on a TV show. And woohoo, yay, followers. Like, let's be this TV couple," Natasha responded.
Natasha then confronted Brendan, effectively ending things between them.
"The difference is if you were honest and said '[We have a] strong connection, strong feelings,' I would have definitely explored other [bonds], 100 percent," she said "But you said that you guys hung out twice, she said 10 times. If you say it's two times, she says it's 10 times. Like Brendan, that's a lie."
"The core of the issue is, is that I feel like you're a liar," she said.
Do Natasha and Brendan get back together on 'Bachelor in Paradise'?
In the episode, Pieper called Brendan her boyfriend, so it seems that the two are pretty solid in their relationship. According to Reality Steve, Pieper and Brendan eventually leave the beach together after everyone gets fed up with them for having a pre-show relationship.