'Bachelor in Paradise': 'Grocery Store' Joe Says He's '100% All-in' With Serena P. And Fans Are Torn
A recap of Joe and Serena P.'s relationship on 'Bachelor in Paradise' so far, the clip where Joe says he's 'all-in,' and how fans are feeling about the couple.
Couples are already forming on the seventh season of Bachelor in Paradise. One of those budding relationships includes "Grocery Store" Joe Amabile and Serena Pitt. In the preview for tonight's episode, we hear Joe say that he's "100% all-in" for Serena P. Here's what else we hear in the preview and what some of Bachelor Nation thinks about their connection so far.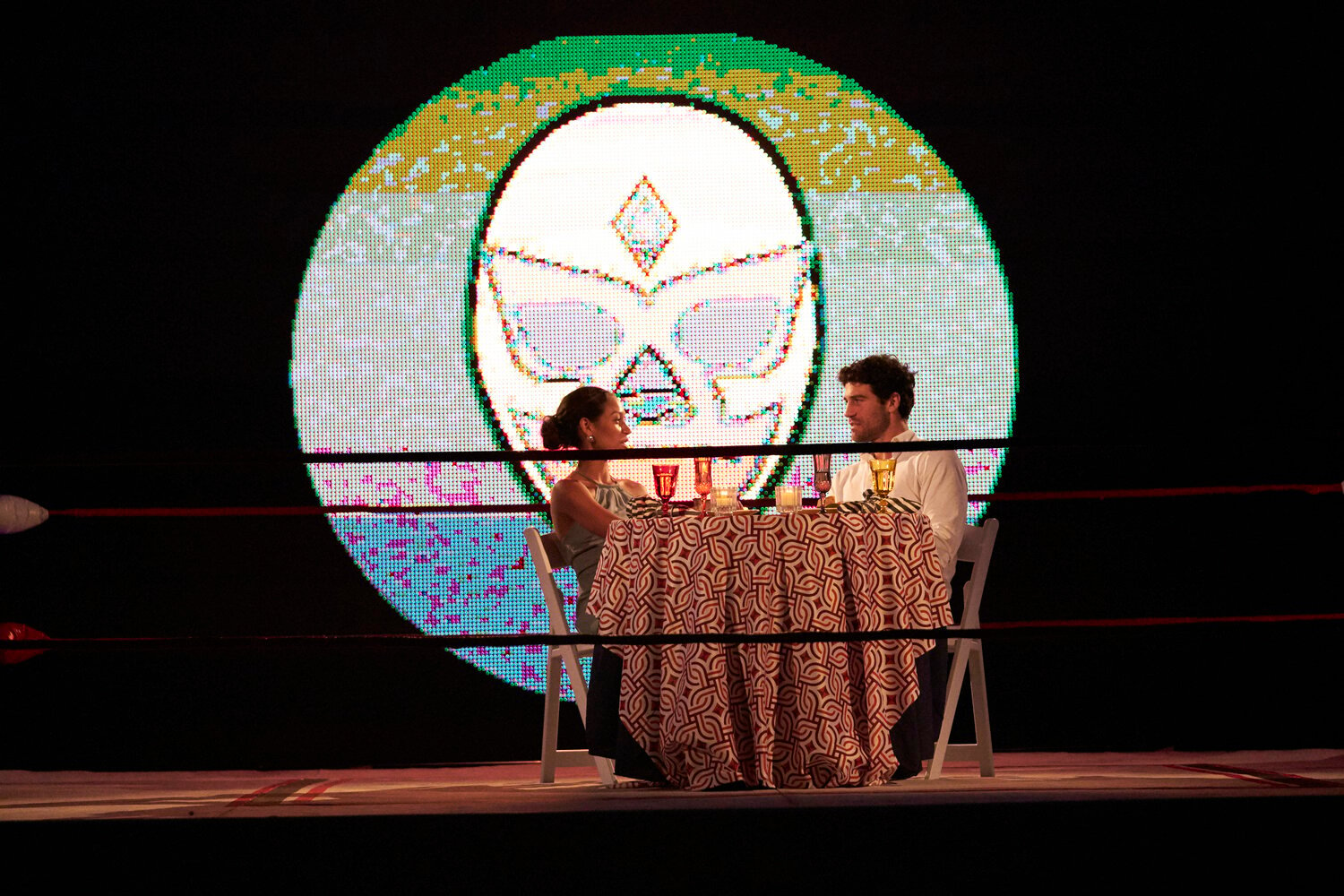 Joe and Serena P. on 'Bachelor in Paradise'
Joe and Serena P. had an early connection on this season of Bachelor in Paradise. But that connection was interrupted when Thomas Jacobs entered the beach. He came down the steps to Paradise with a date card in hand and asked Serena P. to join him. The two spent the day riding around the ocean on innertubes and making out between bumps. After their time on the water, the two headed to shore for a romantic picnic, where Serena P. asked Thomas about the drama he was involved in on Katie Thurston's season of The Bachelorette. He explained why he had a strained relationship with some of the men on the beach who'd been on Katie's season. At the end of the date, Serena P. told him that while she had a fun time with him on the date, she didn't want to be involved with his drama so he should pursue other people. When she returned from the date, she cuddled up to Joe on a daybed and told him what'd happened. Joe, who'd spent the day worried at the bar, was relieved, to say the least. Now, in tonight's episode, it looks like the happy couple has their own date.
Joe and Serena P.'s romantic 'Bachelor in Paradise' wrestling date
In a preview for tonight's episode, we see a snippet of Joe and Serena P.'s date: a nice dinner table in the middle of a wrestling ring.
"What are you thinking so far?" Joe asks his date.
"I feel like I genuinely came here wanting to leave with a relationship," she said. "I think the thing with me though is I'm only gonna leave with a relationship that I'm like all-in 100% on." 
"I do too," Joe agreed. "So the reason I did stay is cause I liked you. And I thought there could be more."
In a separate interview, we hear Joe say: "I am 100% all-in on Serena. I could potentially fall in love with her."
How Bachelor Nation feels about Joe and Serena P. 
At this point in the season, fans seem to be torn. While there are definitely members of Bachelor Nation who think Joe and Serena P. are a good fit and even their "fave couple," there are others who think they're "totally mismatched" due to the age difference.
When the Bachelor in Paradise Instagram account shared the clip of Joe and Serena P.'s date, fans flocked to the comments section to weigh in.
"Awww I so love joe .. love Serena too .. but I am only hop[ing] and praying she feels the same about him/ as him her!! it's time for him to find a wife," wrote one fan.
"Why do I get the feeling she's not 100% all in with him. I feel uneasy watching them 🤐," commented another Instagram user.
Of course, there are plenty of people who are for "dreamteam Joe and Serena."
"'IM 100% ALL IN ON SERENA' THAT MAKES ME SO HAPPY UGH SOOO CUTEEE 😭😭😭😭😭," commented one fan.
But one thing it seems most can agree on: Joe's ex, Kendall Long, is certainly going to mix things up when she hits the shores of Paradise.
"Pretty messed up that they are gonna drop Kendall back in to screw this up," wrote one fan.