'Bachelor in Paradise': Hannah Godwin and Dylan Barbour Are Planning a 2023 Wedding
Hannah Godwin and Dylan Barbour currently have no plans to broadcast their wedding, but they will have a small circle of friends and family in attendance to celebrate their nuptials.
Hannah Godwin announced that she and Dylan Barbour had a new date to anticipate after postponing their wedding due to the coronavirus pandemic. The couple originally met and fell in love while filming season 6 of ABC's Bachelor in Paradise. Since then, they've been on the lookout for a location that fits their vision of the ideal nuptials. 
Although Godwin and Barbour currently have no plans to broadcast the big day, they will have a small circle of friends and family in attendance to make the event special. Let's look at what we can expect in the year ahead for the reality TV couple.
How it all began for Hannah Godwin and Dylan Barbour
Godwin and Barbour met on Season 6 of Bachelor in Paradise in 2019. Godwin was originally a contestant on Colton Underwood's season of The Bachelor, making it to the final three. Barbour was a contestant on Hannah Brown's season of The Bachelorette, and he was sent home during the sixth week.
Barbour and Godwin forged a bond on Bachelor in Paradise after their separate heartbreaks. Despite a difficult start due to Godwin also being interested in Blake Horstmann, the couple ended up getting engaged at the end of the season. These days, they've been engaged for over two years.
During the COVID-19 pandemic in 2020, the pair moved in together to quarantine. Despite the fact that they'd been engaged for almost a year at the time, Godwin claims that living together solidified their decision to get married.
Godwin and Barbour's wedding won't be televised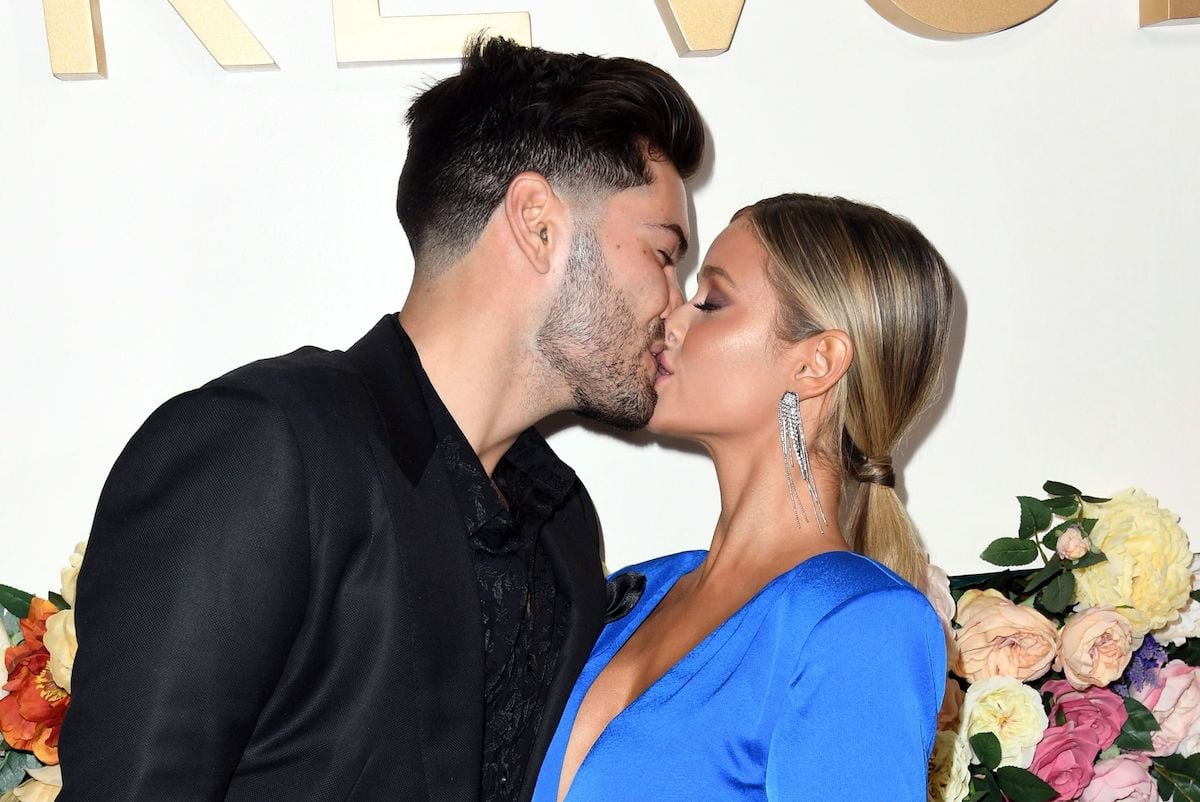 Although the couple's romance has unfolded in front of a TV audience, they prefer to keep their forthcoming union private. They haven't yet given a definite date for the wedding, however, they have assured fans that it will be sometime in 2023. 
Godwin told Us Weekly, "I think it'll be more enjoyable and we won't have to be greeting people the whole time essentially … We want to really enjoy it." She revealed that she plans to keep the event intimate and small with only a few close friends and family in attendance. The pair wants to focus on the nuptials and not have to worry about too many guests.
According to Barbour, the pair is considering a wedding in Europe, depending on the condition of the pandemic, of course. However, due to COVID-19, the duo has spent so much time together that they already feel like they're married.
Here's why not all 'Bachelor' weddings are televised
According to Cinema Blend, ABC Senior Vice President Robert Mills says, "It's a whole host of reasons. One is the least romantic of all: do we have room on the schedule for a wedding? And we hate to say that someone is planning their wedding around a Thursday in February at 8 p.m. It has to be a couple that wants to get married on TV. "
Mills goes on to explain that ABC's target audience is not solely female. Surprisingly, a lot of men watch as well. Unfortunately, it's hard to find men who want to watch a televised wedding, and that ultimately hurts ratings. It's not worth it with every couple from The Bachelor franchise.
Whatever the future holds for Godwin and Barbour, they are no doubt enjoying making plans for the big day. Even though the wedding won't be televised, they will no doubt share details of the happy day via social media to fans who have followed their love story since the beginning.