'Bachelor in Paradise': New Host Lil Jon Has Actually Been on 'The Bachelorette'
Turns out, Lil Jon was actually on 'The Bachelorette' before he was named host for 'Bachelor in Paradise.' Find out which season he was on.
Lil Jon was just announced as one of the new Bachelor in Paradise hosts. But he was actually involved in Bachelor Nation long before then. The musician was actually on The Bachelorette back in the day. Find out which season the performer appeared on.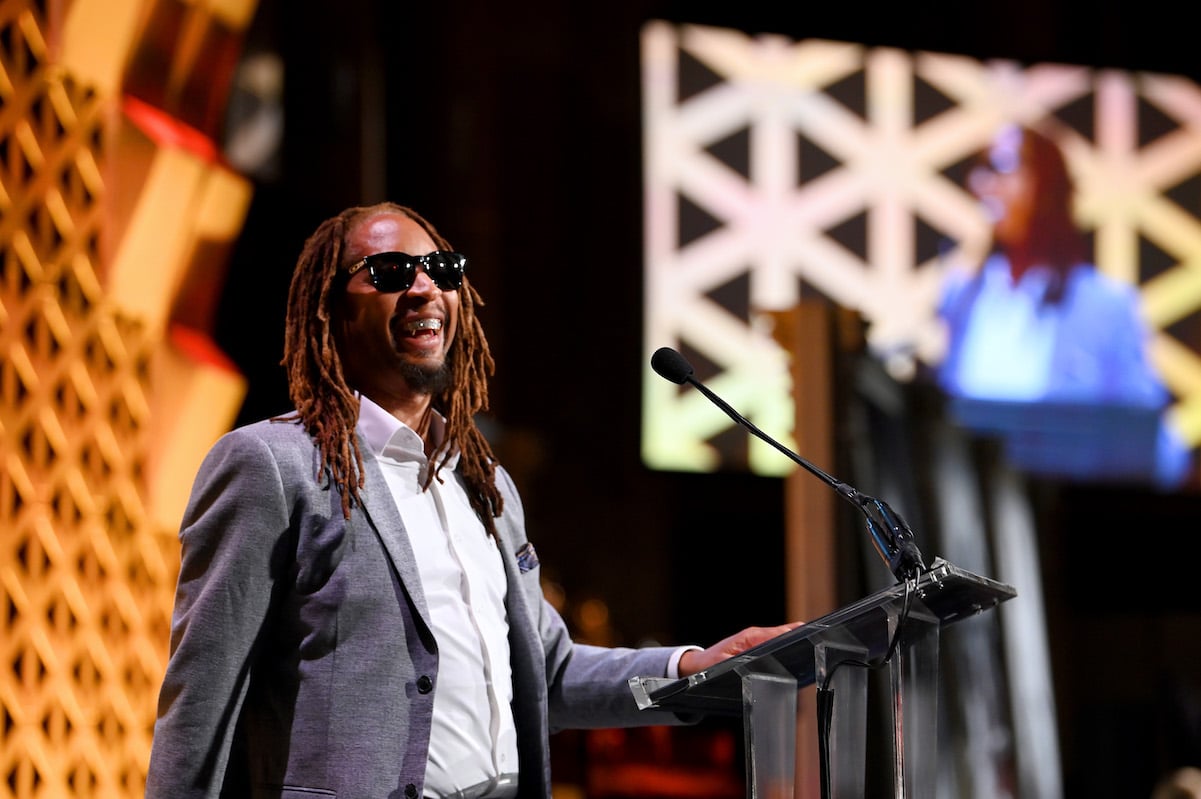 What is Lil Jon's net worth?
Lil Jon, who was born Jonathan H. Smith, is a musician who came to prominence in the late 1990s. He released his first album, Get Crunk, Who U Wit: Da Album, in 1997, with the East Side Boyz. The collaborative group subsequently made We Still Crunk!! (2000), Put Yo Hood Up (2001), Kings of Crunk (2002), and Crunk Juice (2004). Lil Jon's first solo album was Crunk Rock in 2010.
The artist's most recognizable songs are "Yeah!" and "Turn Down for What." Lil Jon has also been in movies, like Scary Movie 4, and television shows like MTV Cribs, Wild 'n Out, and Saturday Night Live.
His estimated net worth, after more than two decades of being in Hollywood, is $30 million, per Celebrity Net Worth.
Lil Jon was on 'The Bachelorette' before he was named host of 'Bachelor in Paradise' Season 7
Another one of Lil Jon's television appearances was on The Bachelorette in 2018. He wasn't a contestant — but he helped guide a date along, serving as perfect practice for his later-to-be hosting duties for Bachelor in Paradise.
At the time, Becca Kufrin was the lead of the show. The musician showed up on her one-on-one date with Blake Horstmann, an early frontrunner that she didn't end up choosing. The two, however, are still friends after she broke up with final contestant Garrett Yrigoyen in summer 2020.
Lil Jon introduced their date, in which the duo destroyed various items to release pent-up anger. He instructed Kufrin to smash a car to get out some of her feelings. She also hit a television that showed footage of her on The Bachelor the season prior. The scene was of lead Arie Luyendyk Jr. proposing to her on the finale. He later broke up with her to be with runner-up contestant Lauren Burnham.
Kufrin and Horstmann smashed household items while Lil Jon's song "Turn Down for What" played. At the end of the date, Kufrin popped open a bottle of champagne and danced around to the performer's music.
Who is hosting 'Bachelor in Paradise' 2021?
Lil Jon will continue his Bachelor Nation career of guiding dates along by being the host of Bachelor in Paradise Season 7. The rapper will be rotating as a celebrity guest host in addition to Tituss Burgess, Lance Bass, and David Spade.
Spade has also been very involved in Bachelor Nation, appearing on Jimmy Kimmel Live! to chat about various seasons of The Bachelor and The Bachelorette. It is yet to be determined if any of these celebrity guests will become a permanent host of the show, now that Harrison is done with the franchise.