'Bachelor in Paradise: Jesse Palmer Is Officially the Host but Some Fans Wish It Was Wells Adams
Bachelor Nation has spoken.
It's official, Jesse Palmer, host of Clayton Echard's season of The Bachelor, is the newest host of Bachelor in Paradise, replacing the slew of celebrity guest hosts last season. Wells Adams will return as the bartender/everybody's favorite beach therapist. Some fans, though, wish Adams was taking on a more central role.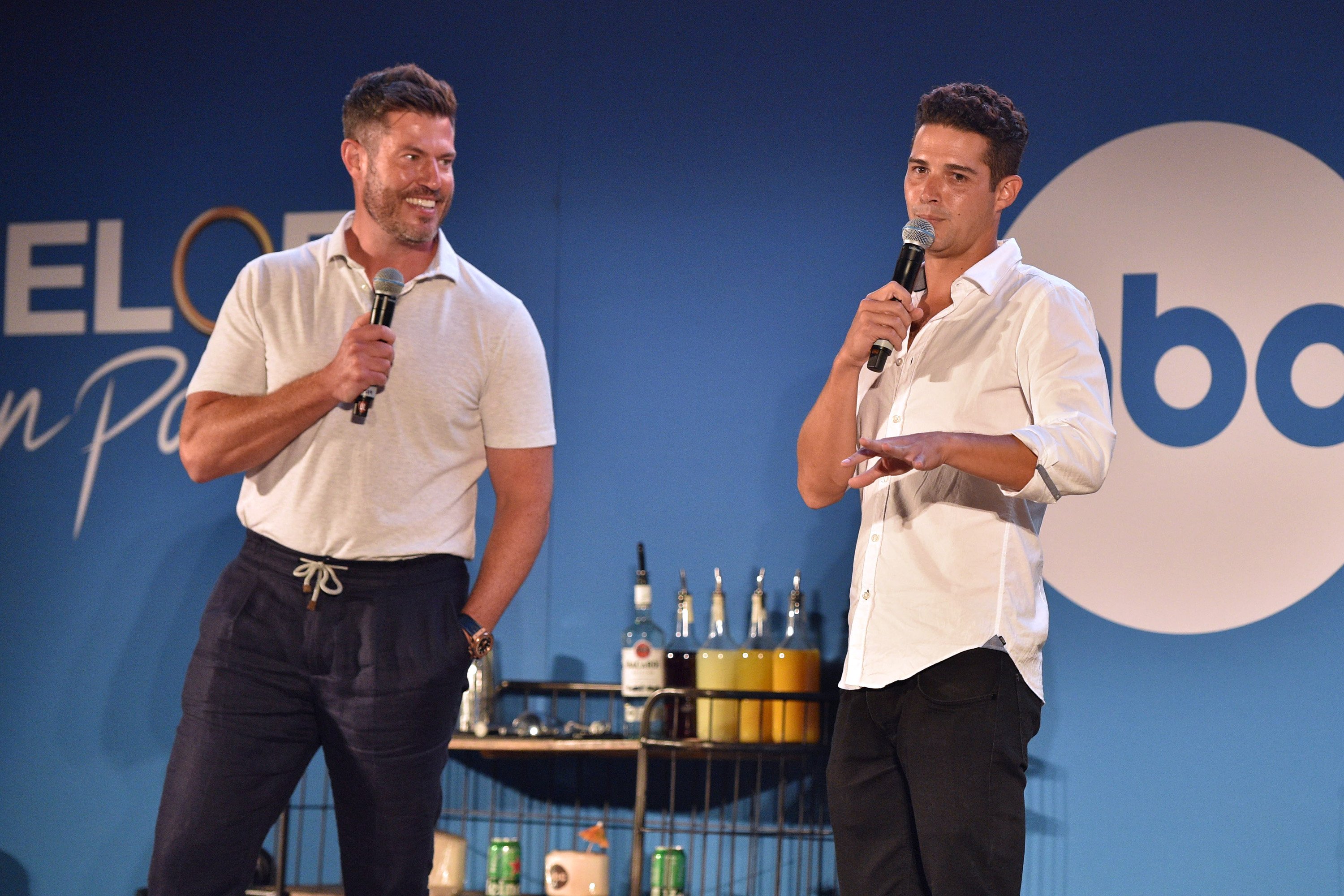 Jesse Palmer is the host of 'Bachelor in Paradise'
In a May 17 tweet, Bachelor in Paradise announced that Palmer will be hosting Season 8 of the dating show. It was also announced that Adams will be returning as bartender.
"It's a shore thing! #BachelorInParadise is headed back to the beach this fall with host @JessePalmerTV and bartender @wellsadams!" reads the tweet.
Last season, BIP was hosted by several celebrities: David Spade, Lance Bass, Tituss Burgess, and Lil Jon. While perhaps initially met with wariness, fans largely enjoyed the new energy the guest hosts breathed into the show.
"Not surprised one bit by how much I love @DavidSpade hosting Bachelor in Paradise," tweeted one fan at the time.
"Lance Bass on #BachelorInParadise … I love this," tweeted another.
The rotation ended with Adams bringing the season home.
Much of Bachelor Nation wanted Wells Adams to be the new franchise host
Ever since Chris Harrison parted ways with the franchise, fans have been vocal about their hope for Adams filling his shoes.
"Hey look, I don't tweet a lot, but when I do it's important," tweeted actor Nicholas Braun in 2021. "Wells needs to be the host of the Bachelor. And at the very least, Bachelor in Paradise. He's ready. Stop making him wear bartending clothes and give him a suit. Let him fly."
Adams replied: "Haha. Thanks homie!"
So when Bachelor in Paradise announced that Palmer would be hosting Season 8 instead of Adams, some fans responded to the tweet with their thoughts on the matter.
"so disappointing. wells is 100% bach nation's choice," responded one fan.
"Why not just make Wells the host? Literally that's all we've been asking for," commented another.
Several members of Bachelor Nation made a point to say they have "nothing against Jesse," they just think Adams is particularly suited for the job.
"I enjoyed @JessePalmerTV as the regular series host BUT @BachParadise is @WellsAdams beach!!!!" another fan chimed in. "@fleissmeister what the heck?! Give the people what they want & LET THE MAN HOST!"
Did Wells Adams want to host 'Bachelor in Paradise'?
Much of Bachelor Nation wants Adams to host, but does the former Bachelorette star have any interest in the gig?
In Dec. 2021, he told Us Weekly that he was "a little bit" disappointed he wasn't named the host of The Bachelor.
"But I was never The Bachelor, so I understood the decision," he said. "I also know Jesse really well, I've worked with him before. So I get him being the host, he was The Bachelor [so it] totally makes sense. You know, I'm happy [for him]."
At the time, though, Adams was still hopeful he may have a chance at hosting the next season of Bachelor in Paradise.
"There's no host for Paradise yet," he said, "so we'll see."
ABC hasn't announced the premiere date or cast for season 8 of BIP. But with The Bachelorette premiering on July 11, there's a good chance Paradise won't return until Sept.
RELATED: The Story of How Wells Adams Became the 'BIP' Bartender Even Though He Couldn't Make Many Drinks