'Bachelor in Paradise': Did Joe Amabile Know Kendall Long Was Coming to Paradise
It's the reunion that has been teased all season long. Kendall Long will be showing up to the beach and reuniting with her ex-boyfriend Joe Amabile at some point on Bachelor in Paradise. The two dated for almost two years before deciding to go their separate ways. Now, both are trying to find love on BIP once again. Did Joe know that Kendall was coming on the show?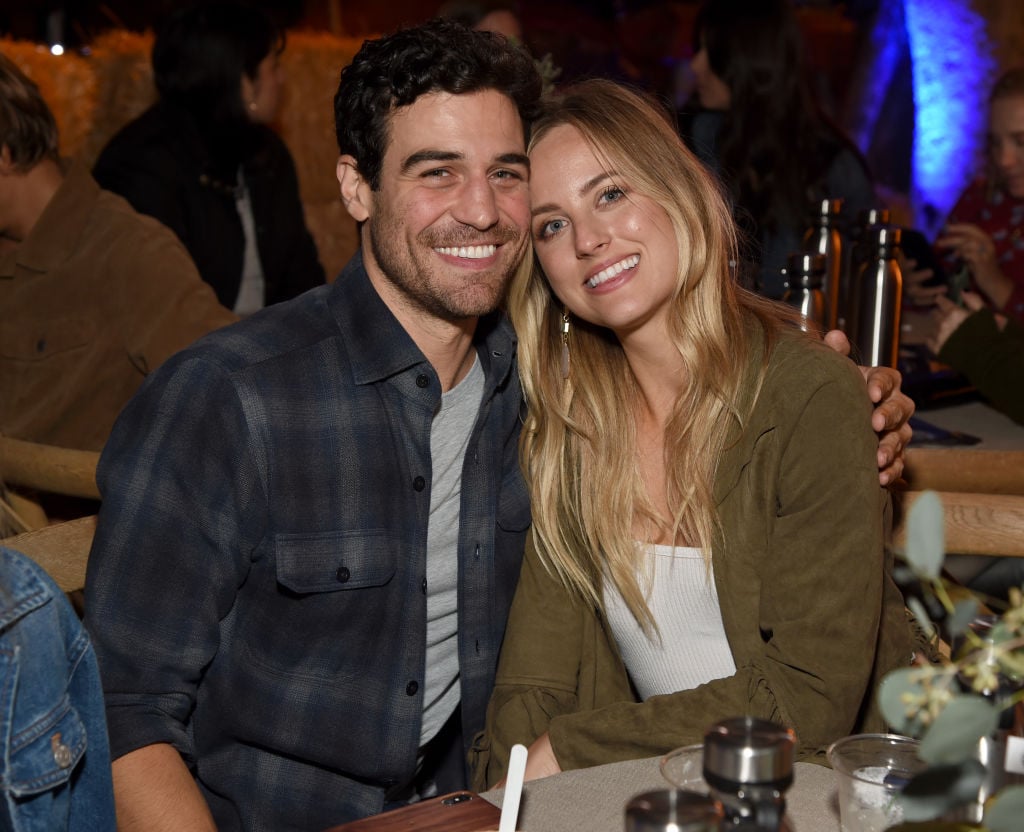 Did Joe know that Kendall was coming on 'Bachelor in Paradise?
[This article contains potential spoilers for Bachelor in Paradise]
Running into your ex can be uncomfortable, seeing your ex while you are actively pursuing someone else on national television is especially cringeworthy. But on some level, Joe had to know that Kendall might show up on the beach, right? She's a part of Bachelor Nation too and almost anyone in the franchise is liable to show up in Paradise.
When a fan asked Bachelor blogger Reality Steve about Joe knowing Kendall was coming before she showed up, Steve confirmed that he most likely did know.
"All these people pretty much know who's being talked to and who's heading down there," he wrote.
Did Kendall Long go on 'Bachelor in Paradise' to win Joe back?
Some fans might see Kendall coming onto Paradise as an attempt to win her ex back but sources close to Kendall have said that is not the case.
"She went on for another chance at finding love since she knew it could possibly work out for her again," a source told Us Weekly. She "was ready to fall in love" and hoped for "closure to move on completely and close that chapter officially with Joe."
Joe and Kendall's relationship
Joe and Kendall did not have the easiest time on Bachelor in Paradise. The two connected initially but then Kendall started making other connections. They didn't get engaged at the end of the season but did reveal that they were still together at the reunion special. The two even moved in together before breaking up in Jan 2020.
"It was a little bit of a surprise," Long told Entertainment Tonight of the split. "But I think, ultimately, Joe foresaw his happiness and work in Chicago, and I can't resent him because of that. And for me, I just never foresaw a future there."
"So I think that it became an ultimatum within itself, where either I move to Chicago or we break up, and I didn't really wanna have a relationship like that," she continued. "But we tried our best to keep it amicable cause we decided to break up and go through everything first and then go public. So I think, in a way that's helped us to remain friends. And also we just don't talk bad about each other… There's nothing bad to talk about."
Do Kendall and Joe get back together?
In the previews for the rest of the season, Kendall and Joe are shown talking and reconnecting. However, according to Reality Steve, Kendall eventually leaves the show as watching Joe and Serena Pitt get to know each other gets too difficult for her. Steve also revealed that Serena and Joe ended the season engaged.