'Bachelor in Paradise': Kelley Flanagan Hints She Might Join the Cast After Peter Weber Split
Kelley Flanagan made it far on Peter Weber's season of The Bachelor, and now she might be joining the Bachelor in Paradise cast. The former contestant is currently single and hinted at a possible Bachelor in Paradise appearance — here's how she did it.
Kelley Flanagan and Peter Weber had a messy breakup after dating in 2020 following his season of 'The Bachelor'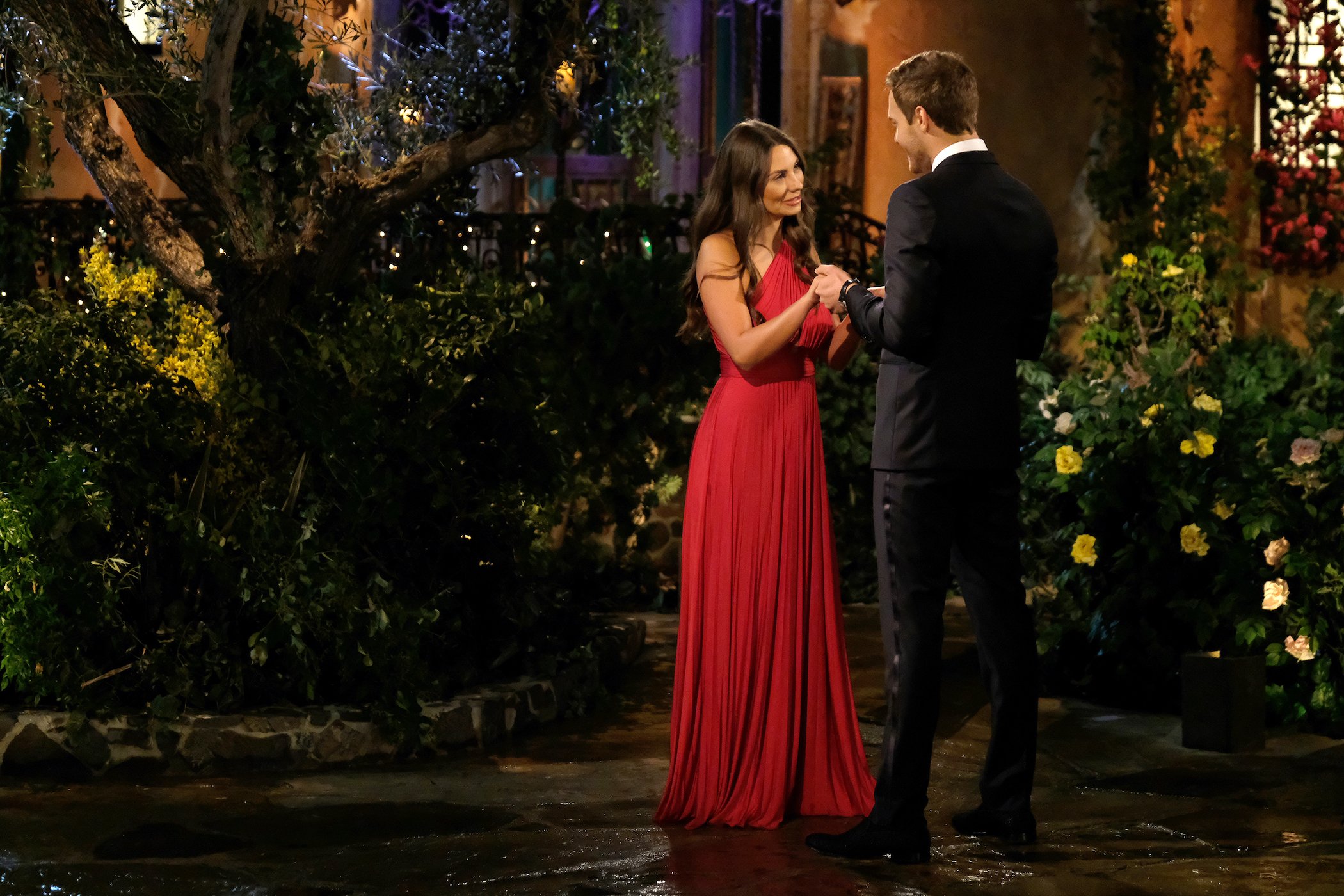 Kelley and Peter began dating after his season of The Bachelor. She made it to right before the Final 4 contestants, but Peter ended up choosing Hannah Ann Sluss over her. Peter ended his season by proposing to Hannah Ann then dating Madison Prewett at the time of The Bachelor: After the Final Rose. They broke things off as well.
Peter and Kelley started dating in 2020 while the world was quarantined due to the coronavirus pandemic. They began as a secret couple, with Peter seeing Kelley in Chicago while he was working as a pilot. The two became an official public item by the summer. But Peter wanted to leave the relationship in 2020 and announced their breakup on December 31.
Kelley recently slammed Peter on the Chicks in the Office podcast for a slew of reasons. She didn't specify the exact reason behind their split, but asserted that it ended badly.
Is Kelley Flanagan joining the 'Bachelor in Paradise' cast? Fans think so because of her Instagram story
Fans began to speculate that Kelley will be going on Bachelor in Paradise due to a recent Instagram story of hers, per Reddit. She answered a fan question asking how her love life is by saying: "Going to Mexico in 2 weeks :)."
In Bachelor Nation, Mexico is heavily associated with the location for Bachelor in Paradise. Kelley would likely know that, and it's why fans are thinking she's hinting at a BIP appearance.
"The public airing of her relationship and breakup with Peter makes so much sense if she were to be on BIP," one fan wrote in the thread.
Another person wrote about other social media activity among past contestants hinting at Bachelor in Paradise appearances.
"I think [the powers that be] are asking all contestants to post vague sh*t about going on BIP for hype, and it's working," the fan expressed. "They're definitely embracing the intense fandom more and contestants are happy to play along."
Kelley Flanagan ended the speculation by giving an update on her 'Bachelor in Paradise' contestant status
While Kelley's first Instagram story seemed to hint at a possible Bachelor in Paradise appearance, the former contestant set the record straight. She answered another fan question that asked directly if she's going on BIP.
"No, I'm not," Kelley replied in another Instagram story. "I'm just going to Mexico."
Well, that clears it up. Sounds like Kelley will definitely not be making her way to the Bachelor in Paradise beach this summer.