'Bachelor in Paradise': Who Is Kendall Long on 'BIP' 2021 and How Will Her Return Impact Joe Amabile?
Here is a quick breakdown of 'Bachelor in Paradise' Season 7 cast member Kendall Long, including details about her age, Instagram, dating history with Joe Amabile, and what spoilers say about her relationships on 'BIP' in 2021.
Bachelor in Paradise Season 7 is about to shake up Joe Amabile and Serena Pitt's romance with the arrival of Kendall Long. The cast member has many Bachelor Nation fans excited. But don't fret if you need a refresher on the contestant. Here's who Kendall is on Bachelor in Paradise 2021, including the reality star's age, Instagram, and spoilers on her relationship with Joe.
Who is Kendall Long on 'Bachelor in Paradise' 2021 and what is her Instagram?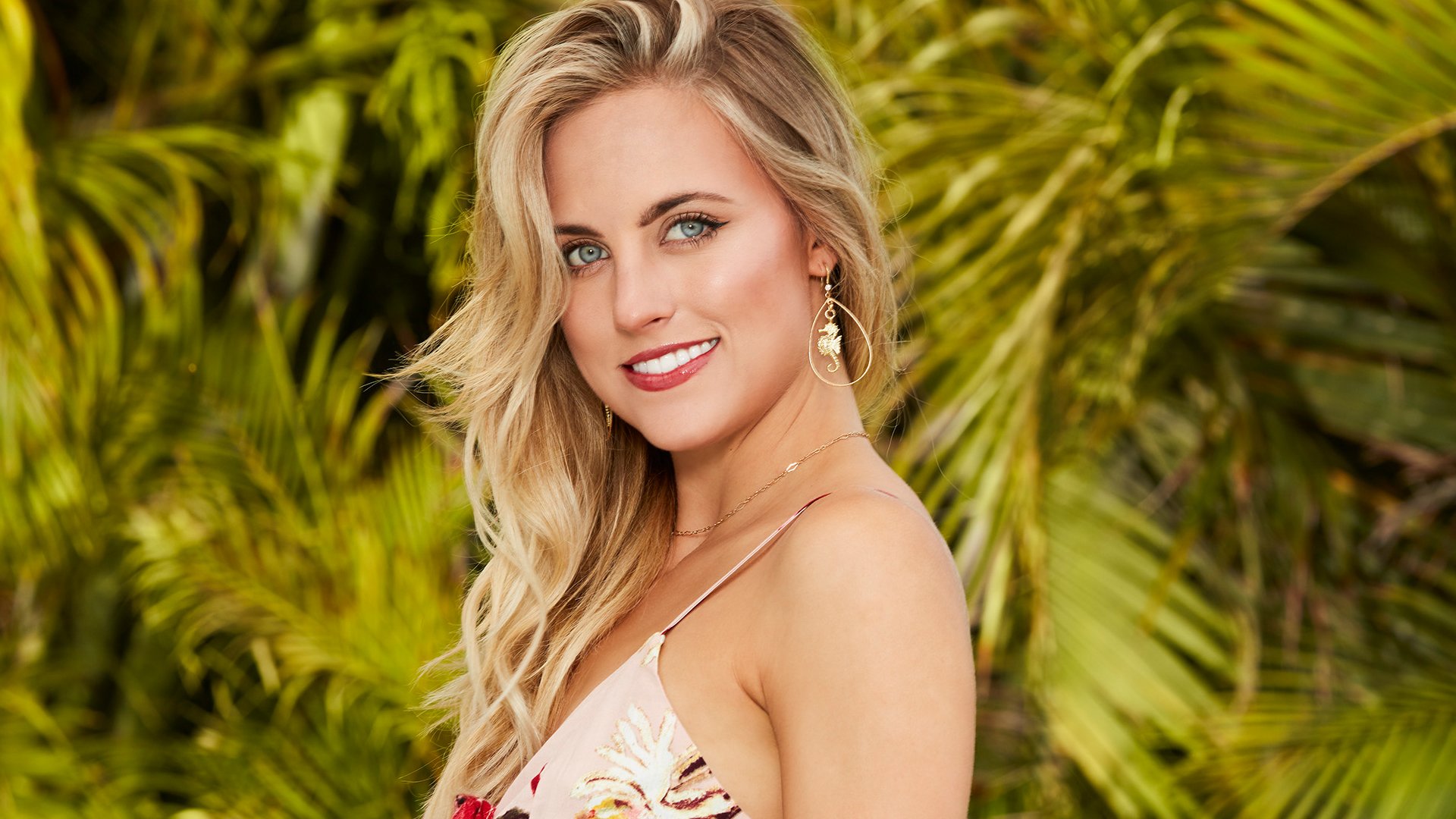 Bachelor in Paradise fans might remember Kendall as the creative director from California with the love of taxidermy. The 30-year-old originally appeared in Arie Luyendyk Jr.'s season of The Bachelor alongside Becca Kufrin and Tia Booth, who will also join the BIP Season 7 cast. Viewers can also find Kendall on Instagram under the handle @itskendalllong. 
As you may remember, Kendall made it pretty far on Arie's season of The Bachelor. The contestant was eliminated in week 9. But the reality star made even more of a splash when she returned for Bachelor in Paradise Season 5.
Kendall met Joe on the summer spinoff, and they shared an early connection. The couple split before the finale. Then Joe and Kendall got back together and started a relationship after the show. However, the BIP stars broke up again in 2020.
Joe Amabile on his split from Kendall Long before 'Bachelor in Paradise' Season 7
In the Aug. 31 episode of Bachelor in Paradise Season 7, Joe explained his breakup with Kendall when speaking with Serena. Joe revealed that Kendall didn't want to move out of California. But Joe wanted to go back to Chicago. So they split. Meanwhile, Joe delved deeper into his relationship with Kendall on Kaitlyn Bristowe's Off the Vine podcast.
"I don't think the breakup was easy for either of us, and I don't fault anyone for it," Joe said. "I think we both looked into our futures and realized that this just might not align, and do we want to waste any more time? That is what it is. It was a hard pill to swallow because I don't think it was what either of us wanted at the time."
The Bachelor in Paradise star also shared what will happen when he reunites with Kendall in season 7.
"So when she comes back, we definitely have that respect for each other," Joe said. "I personally didn't even want to talk about our breakup. I'm fine. I moved on. If you're here, I want you to also do your thing. It's gonna be awkward, but you deserve to be there as much as I do. That's kind of where it was. Do things get messy? You know, it's still an ex."
'Bachelor in Paradise' spoilers suggest Kendall Long ends up single
For now, Bachelor in Paradise fans will have to watch Kendall, Joe, and Serena's stories unravel in season 7. But it seems Joe already shot down the possibility of getting back together with Kendall on the summer spinoff. Meanwhile, Reality Steve's BIP spoilers teased what to expect from Kendall moving forward. 
On June 30, Reality Steve claimed that Kendall will eventually connect with Ivan Hall from Clare Crawley and Tayshia Adams' season of The Bachelorette. But the spoilers claim Kendall will ultimately leave Bachelor in Paradise Season 7 single. 
"Kendall Long had a tough time watching Joe's relationship and ended up leaving the show," Reality Steve wrote. "The last person she was involved with was Ivan Hall, who also ended up leaving."
New episodes of Bachelor in Paradise Season 7 air Mondays and Tuesdays on ABC.