'Bachelor in Paradise': Did Kendall Long Come on the Show to Win Grocery Store Joe Back?
Bachelor in Paradise is already heating up. We are only in week two but there is no doubt that the drama is well underway. Last week, fans saw Joe Amabile, aka Grocery Store Joe, struggle with being back in Paradise after breaking up with his BIP girlfriend Kendall Long. In the previews for this season, Long shows up in Paradise as well. Did she come to win her grocer lover back?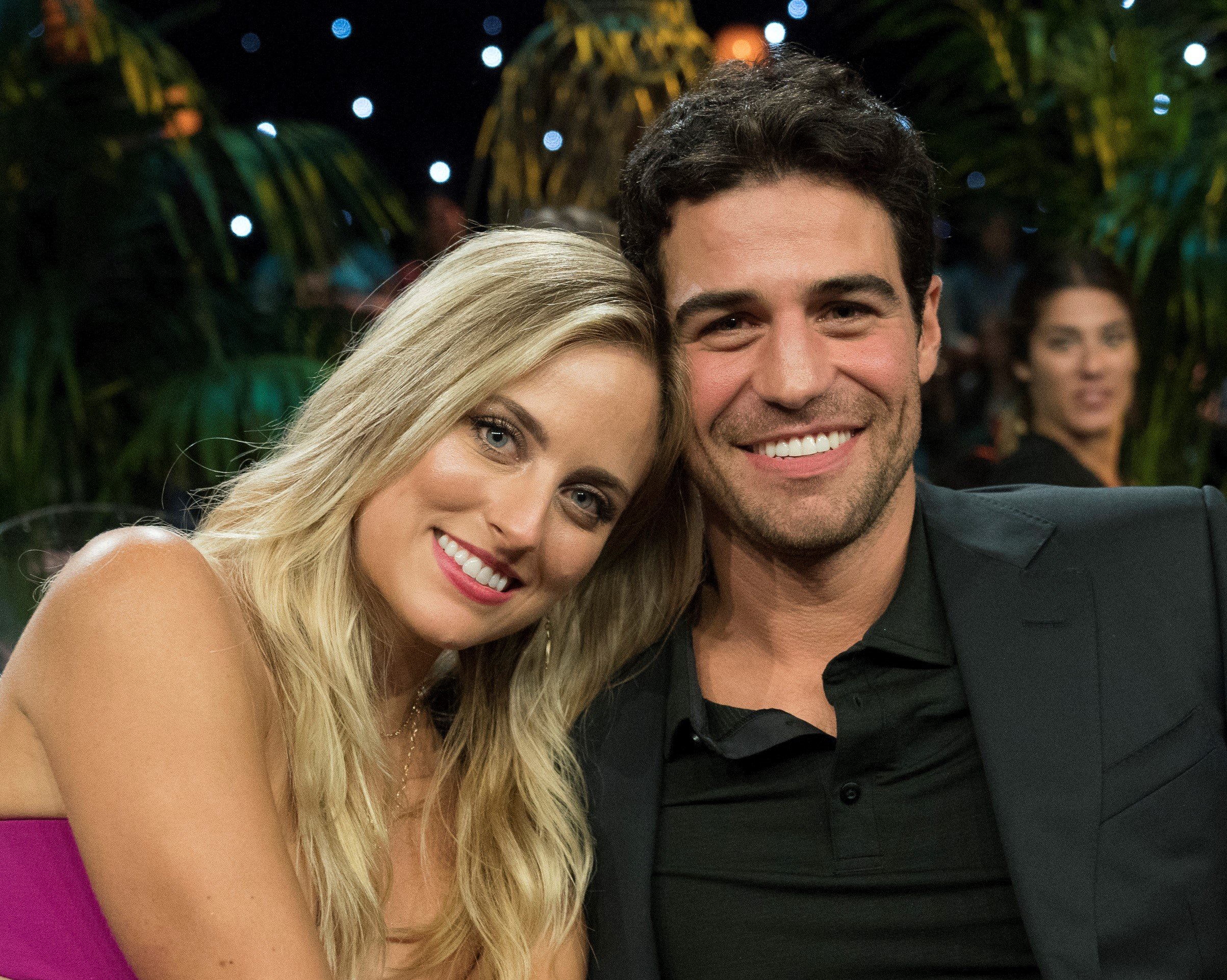 Did Kendall Long come on 'Bachelor in Paradise' to win Joe Amabile back?
Long and Amabile broke up in Jan of last year. Amabile clearly believed that enough time had passed since the breakup to go onto BIP. Apparently, Long felt the same way.
"She went on for another chance at finding love since she knew it could possibly work out for her again," a source told Us Weekly of Long's reasons of joining the show. She "was ready to fall in love" and hoped for "closure to move on completely and close that chapter officially with Joe."
Why did Kendall and Joe breakup?
After the breakup, Long revealed that it had come as a shock to her.
"It was a little bit of a surprise," Long told Entertainment Tonight of the split. "But I think, ultimately, Joe foresaw his happiness and work in Chicago, and I can't resent him because of that. And for me, I just never foresaw a future there."
"So I think that it became an ultimatum within itself, where either I move to Chicago or we break up, and I didn't really wanna have a relationship like that," she continued.
Since the split, Amabile and Long have remained on good terms.
"But we tried our best to keep it amicable cause we decided to break up and go through everything first and then go public," she said. "So I think, in a way that's helped us to remain friends. And also we just don't talk bad about each other… There's nothing bad to talk about."
But as of last April, Long was still in love with Amabile.
"It's hard. The feelings are still there," she said at the time. "But right now, I feel like there would have to be a lot that would happen for me to see that future again. But I still love him. It's hard not to love Joe."
Joe and Serena Pitt on 'Bachelor in Paradise'
Before BIP began filming, Long expressed concern about joining the show with Amabile again, saying it would "suck" to see him connect with someone else.
"I would just be signing up for another heartbreak," she said on the Almost Famous podcast. "That was the relationship, I just threw so much trust in and right off the bat was honest and open. It was the first relationship I actually saw, potentially, turning into a marriage. That was something very new for me."
Unfortunately for Long, Amabile did make an almost instant connection with Serena Pitt on the beach. He even commented that talking to Pitt was like speaking to Long. Fans will have to stay tuned in the next few weeks to see how the potential love triangle unfolds.
RELATED: 'Bachelor in Paradise': Kendall Long and Joe Amabile's Uncomfortable Beach Reunion