'Bachelor in Paradise': Will Kenny Braasch and Mari Pepin-Solis Get Back Together?
Many Bachelor in Paradise fans were surprised when Kenny Braasch and Mari Pepin-Solis called it quits in season 7. The couple had a strong start, and some viewers thought they would end up together before Demi Burnett's arrival. Now, a few Bachelor in Paradise fans believe Mari and Kenny get back together in the next few episodes. So here's everything we know about the relationship so far.
[Spoiler alert: This article contains spoilers about Kenny Braasch, Mari Pepin-Solis, and Demi Burnett in Bachelor in Paradise Season 7.]
What happened to Kenny Braasch and Mari Pepin-Solis on 'Bachelor in Paradise' 2021?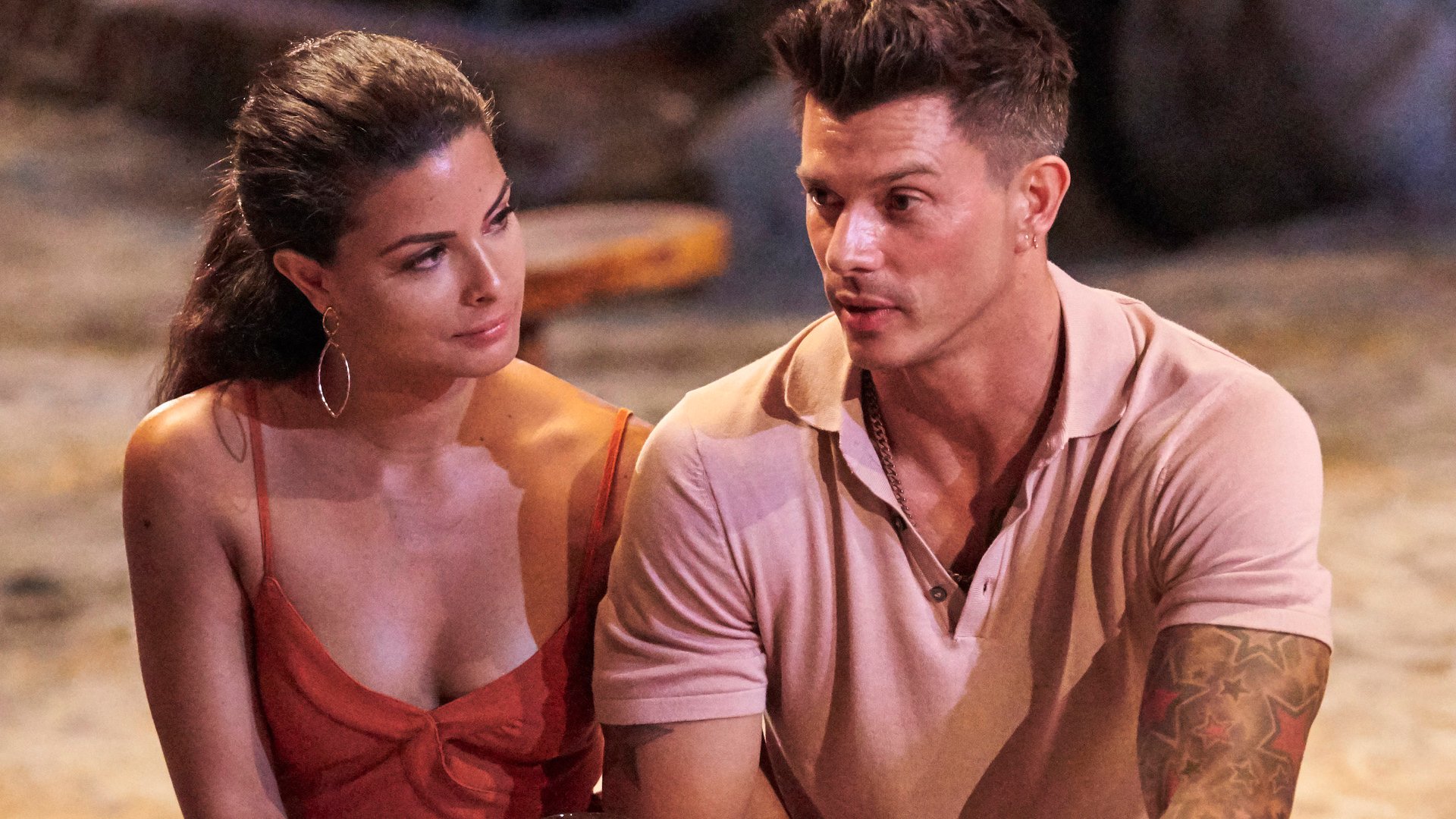 Kenny and Mari got together on the first day of Bachelor in Paradise Season 7. The couple paired off right away. But as time went on, Mari questioned whether she should still be open to dates. Then when Mari shared her concerns with Kenny, he started to pursue something with Demi. He also went on a date with Tia Booth upon her arrival.
Ahead of the second rose ceremony, Mari wasn't sure where her relationship stood with Kenny. But when speaking with the whole BIP cast, Kenny revealed that they broke up. 
"Obviously, some stuff happened yesterday," Kenny said. "Me and Mari had something going. We decided that it's not happening anymore, which led me to Demi."
Then Mari replied, "What you told me last night was that we would cool off for now and then revisit. Not that we were completely finished. So that's a surprise to me. I also don't think it's appropriate to go ahead and announce that to everyone."
Mari Pepin-Solis hints she might get back together with Kenny Braasch on 'BIP' Season 7
In the Sept. 2 episode of the Click Bait podcast, Mari opened up about her relationship status with Kenny on Bachelor in Paradise Season 7. Host Natasha Parker brought up a bonfire chat in which the cast shared who they wanted to sleep with on the beach. Then Kenny said Mari's name. 
Meanwhile, Mari revealed that Kenny's comment gave her hope they might get back together. She said:
"I'm surprised he said my name, actually. At that time, he was with Demi, and he and I were over in his eyes. So for him to have said me, I was like, 'Oh, s—. OK. … Maybe there's still some hope, maybe we can still repair things. Maybe I can undo the damage that I have caused."
Now, Bachelor in Paradise fans will have to wait and see whether Kenny and Mari will reconcile in season 7. But in a preview for the new BIP episode on Labor Day, Mari says she still has feelings for Kenny. Then on Click Bait, Mari hinted what her next move will be. She said:
"Me and Kenny hit it off right away. That's kind of in a rocky spot right now. So right now, I'm just thinking, 'Alright, if this isn't going to work out, I'm still here to see what else could be for me and see what could happen.' But at the same time, there's still part of me that's like, I still really like this guy. I have very strong feelings for him, and I kind of am hoping that maybe it'll resolve. I don't know."
What 'Bachelor in Paradise' 2021 spoilers say about Kenny Braasch and Mari Pepin-Solis 
Mari might've suggested that she will get back together with Kenny in Bachelor in Paradise Season 7. However, viewers will have to watch everything unfold on screen. But if you don't want to wait until the very end, Bachelor Nation blogger Reality Steve already shared major spoilers about Mari and Kenny's future together.
On June 30, Reality Steve claimed that Kenny will eventually pick Mari over Demi on Bachelor in Paradise 2021. Mari and Kenny are also allegedly engaged now after a proposal in the finale. 
Whether Mari and Kenny's storyline matches up to the spoilers and the reality stars actually get back together in Bachelor in Paradise, we're sure the next few episodes will be dramatic. Get ready.
Bachelor in Paradise Season 7 airs Mondays and Tuesdays on ABC.