'Bachelor in Paradise': Was Kenny Really Naked?
Bachelor in Paradise is back, baby, and filled with all the beach hijinx Bachelor Nation watches for. Past fan favorites and controversial contestants gathered in Mexico in the hopes of having some fun and falling in love. One BIP participant, Kenny Braasch, showed up baring all — as in, he arrived completely naked. But did he really?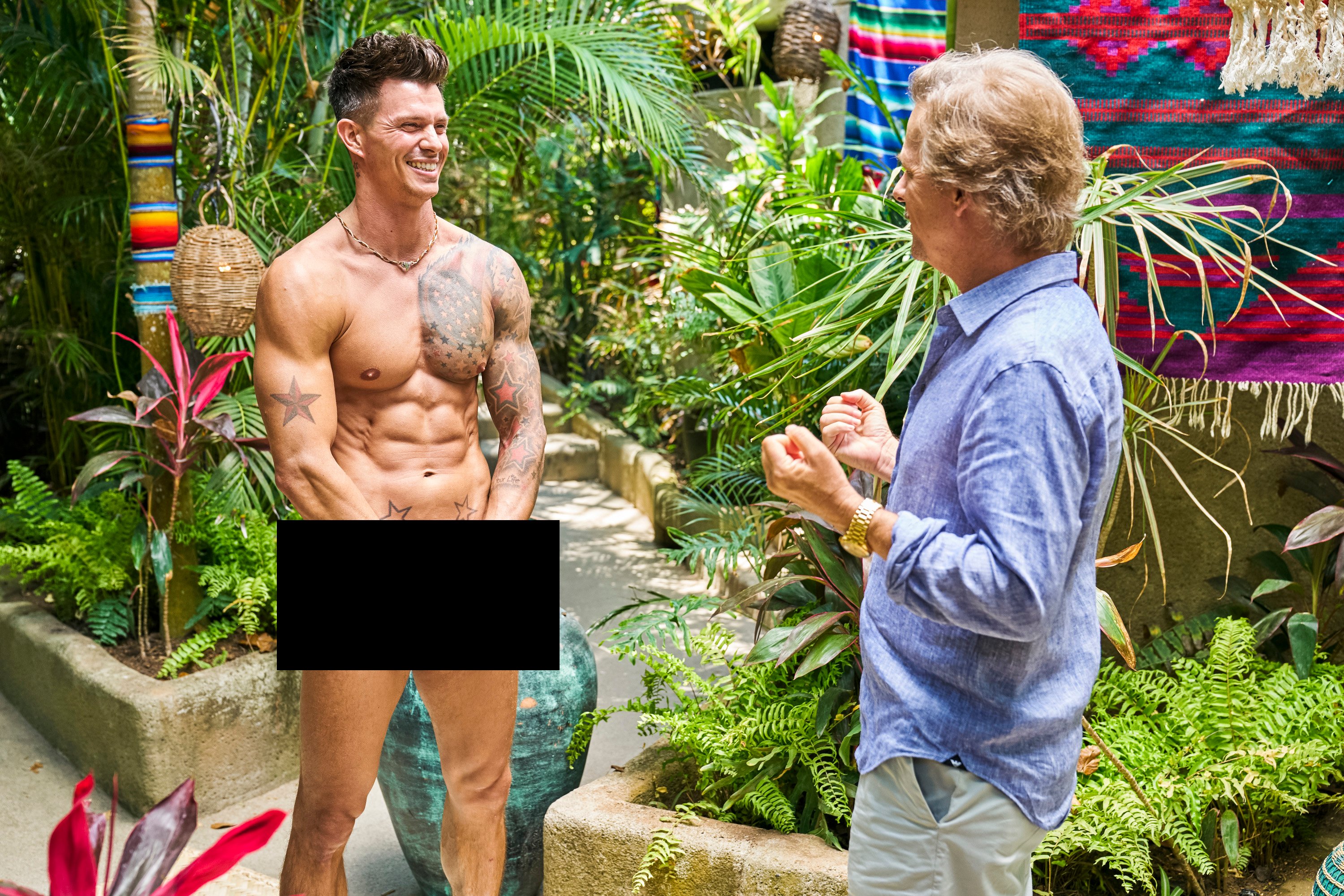 Who is Kenny Braasch, the supposedly naked man on season 7 of 'Bachelor in Paradise'?
Bachelor Nation first met Kenny on Clare Crawley and Tayshia Adams' season of The Bachelorette. While he didn't win either of the leads over, he did make an impression on the audience. The title of "Boy Band Manager," particularly, caught everyone's eye.
"This handsome man about town is ready to say 'Bye Bye Bye' to the single life," his season 16 ABC bio read. "Kenny is a talent buyer in Chicago, where he creates and manages boy band cover bands. He's the first one to admit that in the past, he's put his career before his relationships, but now as he inches closer to the big 4-0, Kenny is tired of having 'No Strings Attached' and is ready for someone to join him on this journey he calls life. For Kenny, looks and personality are equal in priority, and he's hoping for a girl with both. He wants a woman who is not controlling, fake or wrongly opinionated.
"And if he doesn't agree with her opinions, she should be ready for a spirited conversation because Kenny says he doesn't let things slide easily. One way to secure Kenny's heart is through music. He loves to talk shop and could spend hours reliving his favorite concerts or albums. Kenny is often misjudged by what people see on the outside, but inside, he's sensitive and caring. He's waited this long to find the right woman and isn't about to just settle for anyone, 'This I Promise You!'"
Was Kenny really naked on 'Bachelor in Paradise'?
The first thing Bachelor in Paradise viewers noticed about Kenny was the big black rectangle that covered the skin just below his belly button and just above his upper thighs.
"I'm not gonna hide this s— anymore … I'm not putting all the work in for no one to see it," he told host David Spade upon arrival.
RELATED: 'The Bachelorette': Greg Grippo Was Almost on Becca Kufrin and Clare Crawley's Seasons Before Starring in Katie Thruston's
Several contestants commented on Kenny's get-up (or lack thereof) as well.
"Somehow I ended up naked all the time on the show," he told the Chicago Tribune of his time with The Bachelor franchise. "I've been in the modeling industry for over 10 years now. That stuff doesn't even bother me, to be honest. I think that's why I was so comfortable with it on the show, like, I didn't care. A lot of the guys were not comfortable with it, but for me, it was sort of just like business as usual I guess."
Some 'BIP' fans don't buy that Kenny was ever fully naked
A tiny swimsuit, maybe. But he can't really be honest-to-God naked… can he? Fans are skeptical.
One Reddit user posted a photo of Kenny sitting around with the other men in a navy blue speedo — no black box. This led some users to believe that he'd been wearing the swimsuit the whole time and that all the commentary about the boy band manager being completely in the nude was false.
RELATED: 'The Bachelorette': Why It's Nearly Impossible for Anyone to Actually Be There for the Lead, According to Nick Viall
"yeah at one point i could see the top of his mic pack sticking out from the black 'censured' block. they really weren't careful at all," commented one Reddit user. "I knew he wasn't naked, the girls would be screaming if he was LOL (I mean, I would've been)," wrote another.
And one fan thought the black box was simply supposed to be an amusing editing gag — nothing more, nothing less.
"I guess this is an UO [unpopular opinion] but I thought it was a funny editing joke," they wrote. "Obviously he wasn't buck naked for hours."
Bachelor in Paradise airs Mondays and Tuesdays at 8 p.m. on ABC.