'Bachelor in Paradise': These Are the Only Locations With Air Conditioning According to Bachelor Nation Alums
Bachelor in Paradise Season 7 is off to a hot start — literally and figuratively. Many contestants have already started coupling off, from Joe Amabile and Serena Pitt to Kenny Braasch and Mari Pepin. But the Paradise in which BiP takes place is also quite hot with little to no air conditioning. 
According to former Bachelor in Paradise contestants, Paradise is truly that hot. Unfortunately, the contestants can go to very few places to cool off, aside from the ocean. Hear from several Bachelor Nation alums as they detail what it's really like living in Paradise without air conditioning.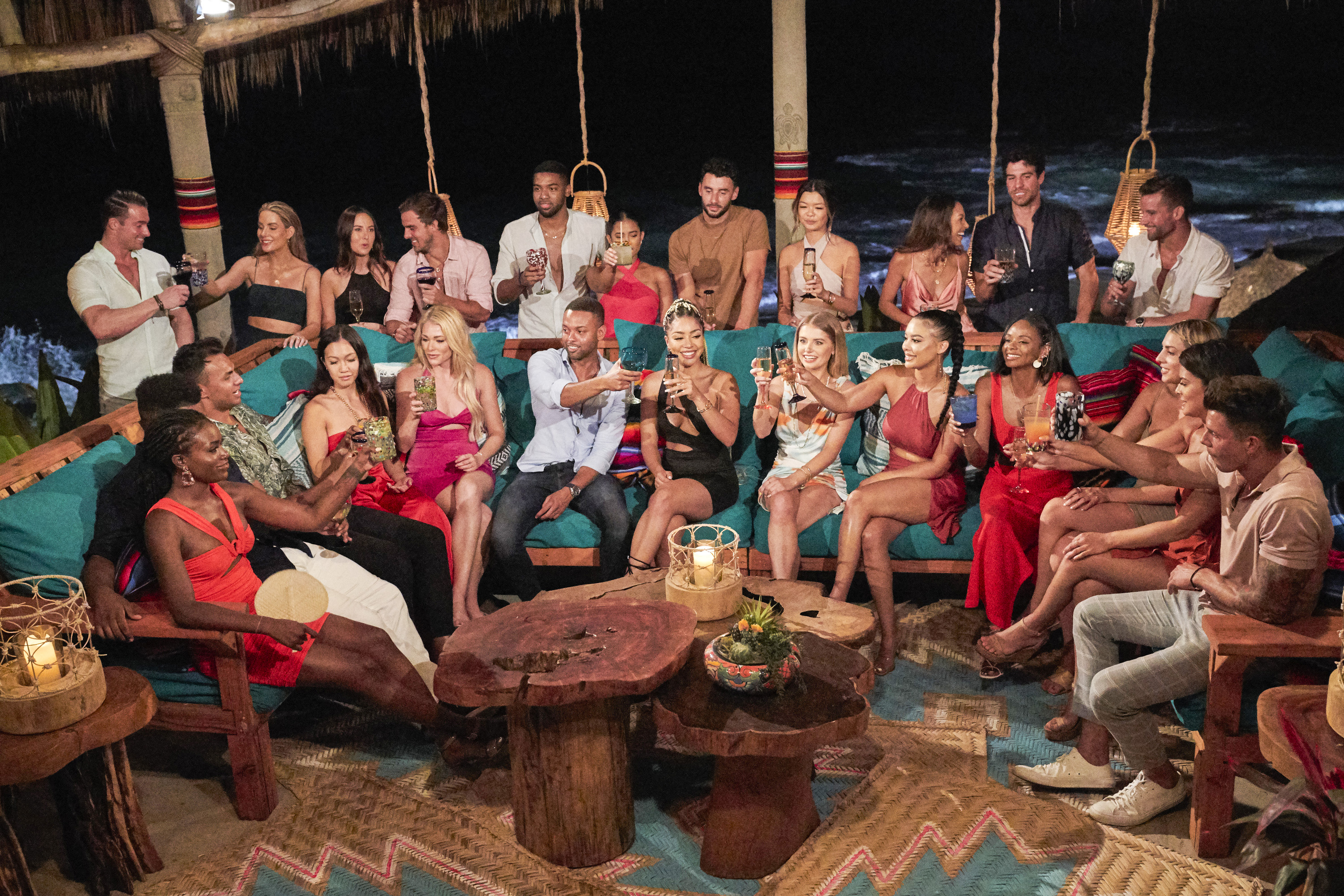 'Bachelor in Paradise' Season 7 is hot without air conditioning, especially for Tahzjuan Hawkins
Season 7 isn't Tahzjuan Hawkins' first romp in Paradise. She previously appeared on season 6 of the reality dating series. The first time she arrived in Mexico, the heat became unbearable for Hawkins. 
"I don't even think I could put eyeliner on right now," Hawkins said at one point in season 6. "I don't even know how to brush my hair anymore. If I pass out, don't let me go," she adds just before requesting guacamole.
Season 7 is no different for Hawkins. Shortly after arriving in Paradise, she began dripping sweat. Unfortunately, the heat is something Hawkins and the rest of the BiP cast have minimal places they can go to beat. 
'BiP' alums Ashley Iaconetti and Ben Higgins say only 2 rooms have air conditioning in Paradise
As Bachelor Nation alums, Ashely Iaconetti and Ben Higgins are talking about episodes of Bachelor in Paradise on their podcast. During the "Welcome to Paradise" episode of The Ben and Ashley I Almost Famous Podcast, the duo discusses how hot Paradise is. 
"There's no air conditioning other than the 'Boom-Boom Room,'" Iaconetti points out. According to her co-host, the interview rooms where one-on-ones take place also have air conditioning. 
Iaconetti's husband, Jared Haibon, confirmed the lack of air conditioning in a recent interview with Us Magazine. He also said there are "crabs everywhere."
Paradise isn't as glamorous as people think, according to Jared Haibon and Wells Adams
Haibon has spent plenty of time in Paradise, appearing in seasons 2 and 3 of BiP. "I think everybody, whenever they see us from the show, they're like, 'Oh, my God, how [beautiful],'" Haibon says in his recent interview. "Sunsets are incredible, but, like, [the toilets] barely flushed. You share, like, one bathroom with eight dudes." 
Wells Adams, who was previously on season 12 of The Bachelorette and is now the resident bartender on Bachelor in Paradise, couldn't agree more. "All of those day beds that everyone goes and, like, sits on and stuff? Those get wet and then inevitably get moldy smelling," the Master of Ceremonies told Us Magazine in 2019. "By the end of the season, those daybeds are nasty. If you've gotten to the end there and you're about to get engaged, you're avoiding those."
RELATED: 'FBoy Island': CJ Franco Reveals What She Did Behind the Scenes to Get More Time With the Men
If you're considering signing up for the next season of Bachelor in Paradise, prepare to sweat. Tune in to BiP Mondays and Tuesdays at 8 PM on ABC.