'Bachelor in Paradise': Former Bachelorette Becca Kufrin Was Engaged Twice Before
Becca Kufrin is a name and face that is by now well known to Bachelor Nation. Kufrin first began her journey as a contestant on the 22nd season of The Bachelor. From there, Kufrin went on to become the bachelorette and afterward went on Bachelor in Paradise. Kufrin has had her share of heartbreak and ups and downs in her relationships. However, the 31-year-old hasn't let that discourage her. Let's take a look back at Kufrin's relationships and the men she was previously engaged to marry.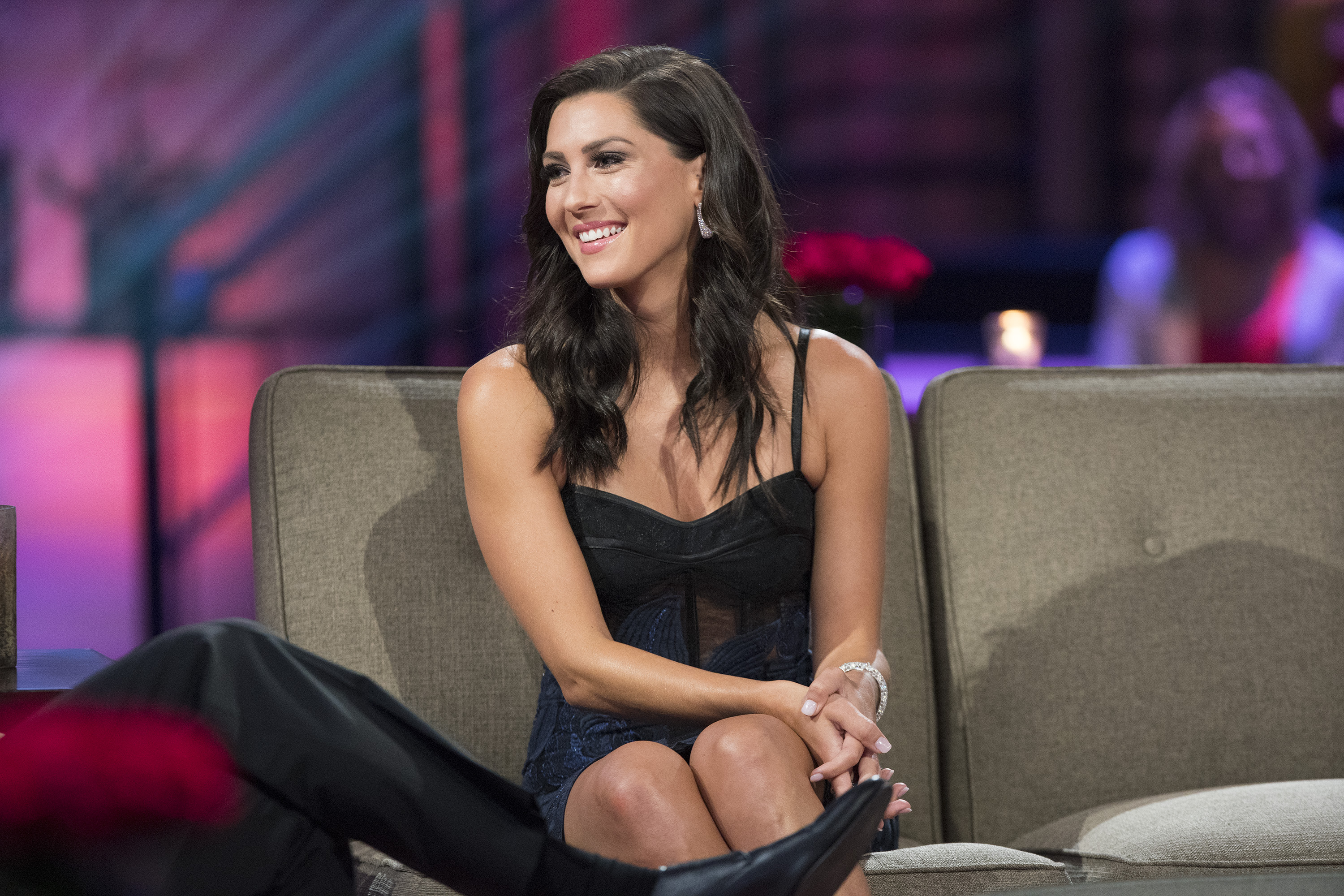 Becca Kufrin was a contestant on 'The Bachelor'
Kufrin was a contestant competing for the love of Arie Luyendyk Jr. in the 22nd season of The Bachelor. Dating Luyendyk was far from Kufrin's first relationship. The former publicist spoke openly on-camera about her previous long-term relationship.
Kufrin dated her college sweetheart Ross Jirgl for around seven years before the two called it quits, Us Weekly reports. Jirgl made an appearance on The Bachelor to try to win back Kufrin, but the Bachelor contest explained that a lot had changed since the pair dated.
Kufrin made it to the final two along with Lauren Burnham in Luyendyk's season of The Bachelor. Kufrin accepted Luyendyk's proposal at the end of the season. However, the pair's engagement would only last about a month. Luyendyk broke up with Kufrin, explaining that he still had feelings for Burnham that he couldn't shake.
Kufrin got engaged to Garrett Yrigoyen on 'The Bachelorette'
Kufrin got a second chance at love when she was chosen to be the bachelorette for the show's 14th season. Kufrin's season came down to two remaining men, Garrett Yrigoyen and Blake Horstmann. Kufrin ultimately chose Yrigoyen. The Minnesota native got engaged for the second time at the end of her season.
However, this relationship was not to last either. The Black Lives Matter movement forced Kufrin and Yrigoyen to discuss topics they hadn't before. Screenshots of offensive Instagram posts previously liked by Yrigoyen also came to light. These posts clearly did not line up with Kufrin's own views, and the former bachelorette eventually announced the end of their engagement.
'Bachelor in Paradise' introduced Becca Kufrin to Thomas Jacobs
Kufrin decided to take another shot at love and joined the cast of Bachelor in Paradise for season 7. There she formed a bond with Thomas Jacobs, a former "villain" from Katie Thurston's season of The Bachelorette. However, Kufrin did not leave Bachelor in Paradise engaged. Kufrin and Jacobs broke up. The former bachelorette explained on the Off the Vine podcast that she was being more cautious in her relationship with Jacobs.
"I was very guarded because I'd already gone through two very public breakups. And I was like, 'I'm not about to do that again,'" she said. Kufrin explained to Jacobs during their breakup that she thought it was best that the pair not go to the Fantasy Suites because they hadn't had time to fully get to know each other yet. However, Kufrin and Jacobs are now back together. Kufrin is taking her time in the relationship, but perhaps another engagement is in her near future.
RELATED: 'The Bachelorette': Becca Kufrin Seemingly Responds to Ex-Fiancé Garrett Yrigoyen Moving on With New Woman
Related post url: