'Bachelor in Paradise': Maurissa Gunn Shuts Down Haters After Being Shamed for Steamy Date in the Boom Boom Room With Riley Christian
Bachelor in Paradise definitely knows how to test relationships. One week a couple could be fine and all about one another, then the next week one of them is being swayed by a newcomer. Maurissa Gunn and Connor Brennan had been hitting it off since the first day of Paradise. But when Riley Christian came onto the beach, Maurissa was immediately distracted. She ended up in the Boom Boom room with Riley after her date and some viewers had some not-so-kind words to say about it. Now, she's clapping back at the haters.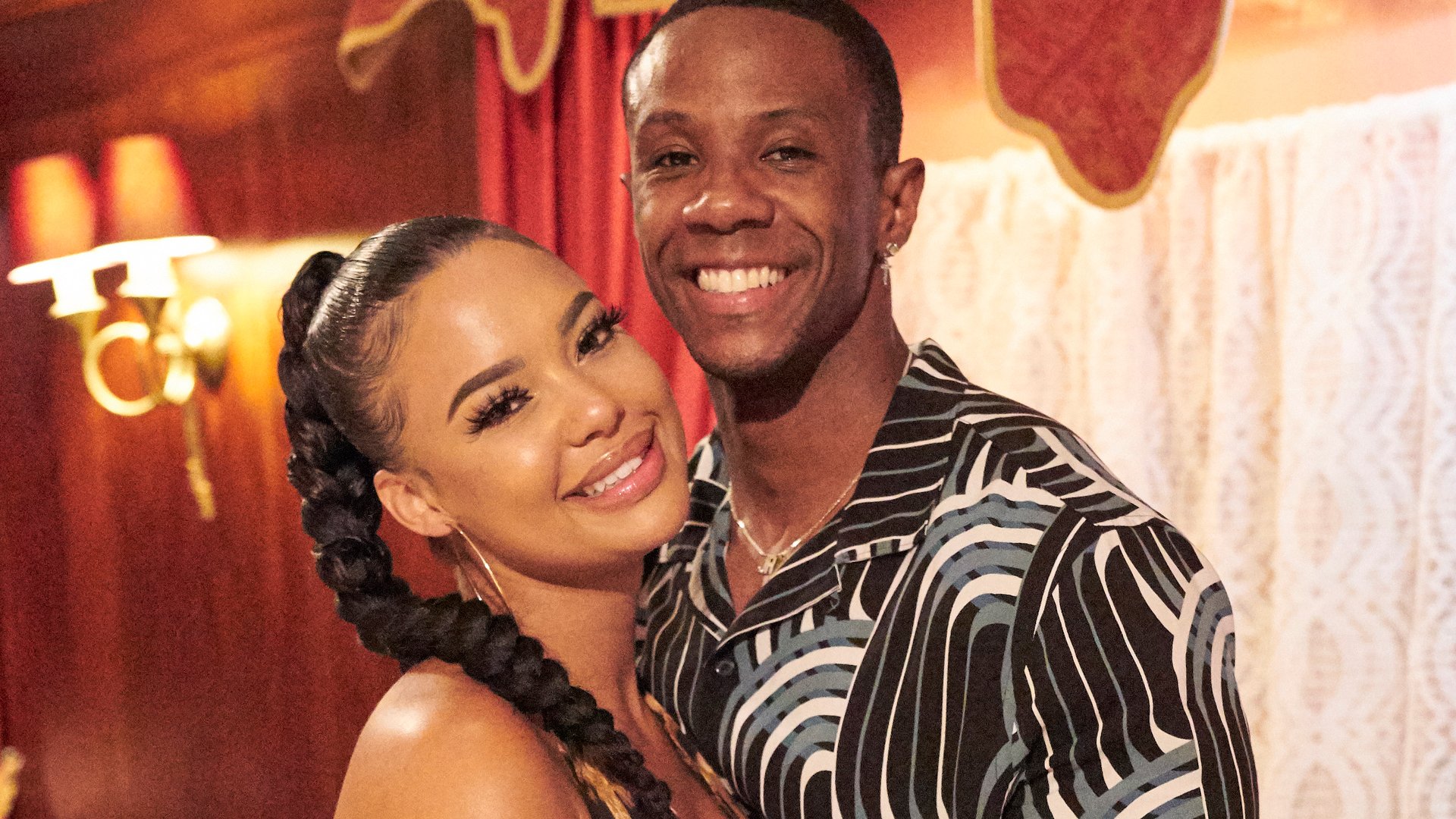 Maurissa and Riley's date on 'Bachelor in Paradise'
[This article contains potential spoilers for Bachelor in Paradise]
As soon as Riley walked onto the beach, Maurissa was excited to get to know him, which worried Connor. From the moment Riley and Maurissa began to connect, it was clear that sparks were flying between the two of them. As Connor tried to reassure himself of his connection with Maurissa, she was getting closer to Riley. At the end of Maurissa and Riley's date, they shared a passionate kiss. In the final moments of the episode, the pair were shown getting hot and heavy in the Boom Boom room.
Maurissa defends herself
Maurissa began receiving backlash for seemingly sleeping with Riley on the first date. She took to Instagram to defend herself.
"I don't need to explain what I said, because I said it with conviction… However, there are other women that may not be as nonchalant or as indifferent as I am, to handle the kind of criticism that I've been receiving, and it's not okay," she said.
"To my next point, it's OK FOR WOMEN TO LIKE SEX!" she continued. "Sex is a 2 person act, so there shouldn't be a double standard regarding which gender can openly like it, and which gender should be timid about their enjoyment. What's even harder to believe is that the majority of the negativity and hate is coming from women. It's already hard enough being a woman in today's society, so we as women should do everything to lift each other up rather than bring each other down. I hope this message is received with love and kindness."
Kendall Long, Serena Pitt, Chelsea Vaughn, and several other Bachelor Nation members commented on the post and commended Maurissa.
Connor defends Maurissa after 'Bachelor in Paradise' episode
Even though Connor is the one who stood to potentially get hurt the most when Maurissa hooked up with Riley, he took to Twitter after the episode aired and defended them.
"Final thought for the night, and I can't even believe this needs to be addressed: Riley and Maurissa slander in any form will NOT be tolerated," he wrote. "What two gorgeous consenting adults do on a date is none of my business, much less anyone watching this back #bachelorinparadise."
Do Riley and Maurissa end up together?
It is still pretty early in Maurissa and Riley's relationship on the show but according to Reality Steve, the two go on to get engaged at the end of the season.
"As of now, I know that Kenny & Mari got engaged at the end and so did Riley & Maurissa," Steve wrote.