'Bachelor in Paradise': Did Noah Erb and Abigail Heringer Foreshadow How Their Journey Will End?
Is 'Bachelor in Paradise' Season 7 dropping clues about a breakup between Noah Erb and Abigail Heringer? Here's what happened and what Reality Steve's 'BIP' 2021 spoilers reveal about the couple in the next few weeks.
Many Bachelor in Paradise fans were all-in with Abigail Heringer and Noah Erb when they got together in the season 7 premiere. But have recent episodes foreshadowed what happens to the reality stars by the end of their journey? Here's what Noah and Abigail revealed on Bachelor in Paradise 2021 and what BIP spoilers say about the couple moving forward.
[Spoiler alert: This article contains spoilers about Noah Erb and Abigail Heringer in Bachelor in Paradise 2021.]
Who are Abigail Heringer and Noah Erb from the 'Bachelor in Paradise' 2021 cast?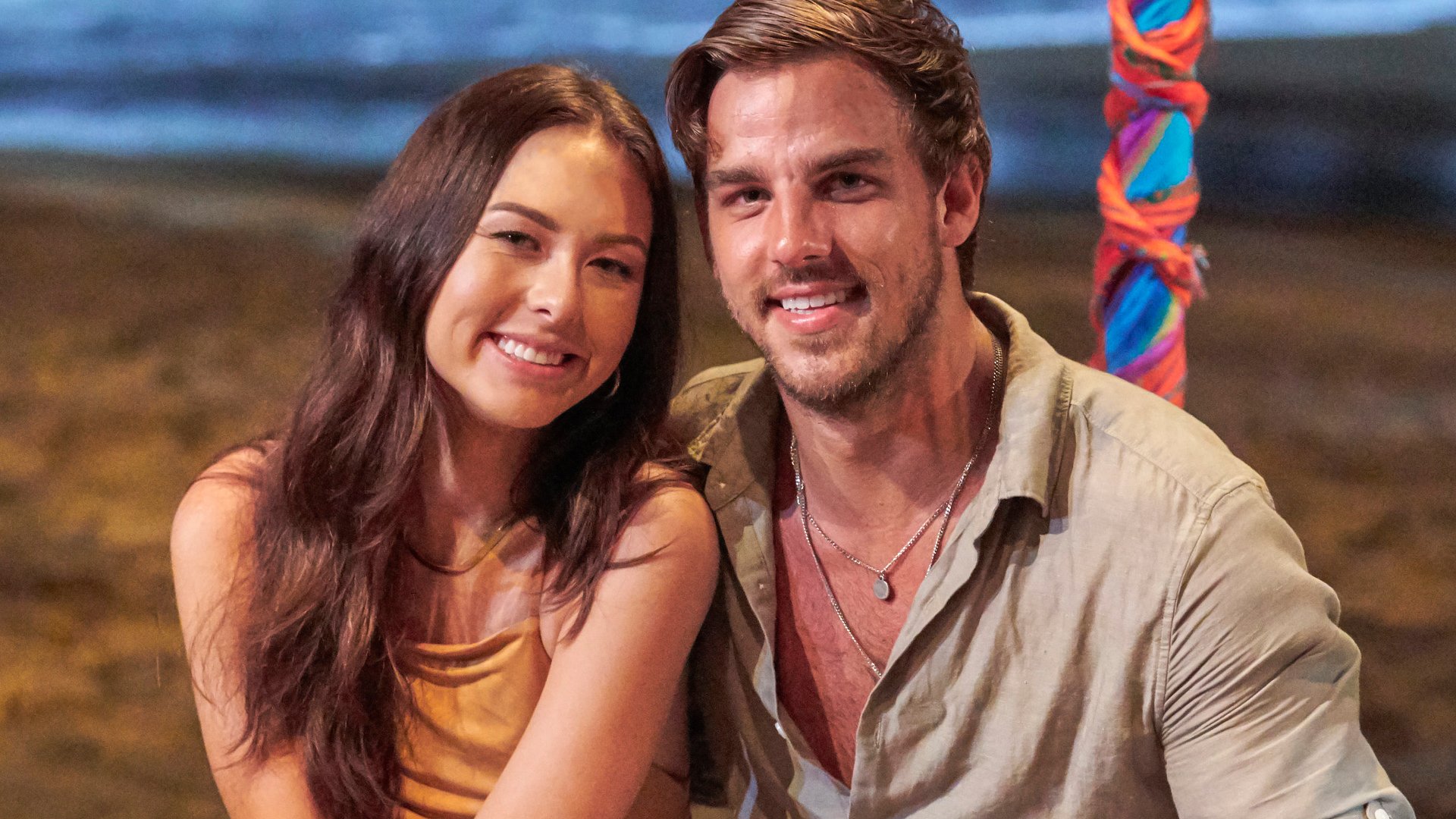 In case you need a refresher, Abigail is from Matt James' season of The Bachelor, and she won the first impression rose. But the relationship didn't maintain its spark, and Matt broke up with Abigail in week 7. 
Meanwhile, Noah was a villain on Tayshia Adams' season of The Bachelorette. Noah came in midseason, and he rubbed his fellow castmates the wrong way. Then he was sent home in week 9.
Now, Noah and Abigail are one of the couples to watch in Bachelor in Paradise Season 7. Abigail picked Noah when she received the first date card in the premiere, and the couple hit it off right away. But even so, Abigail hinted at potential obstacles.
During their one-on-one date, Abigail told Noah that she typically moves slowly in relationships. 
"It's so hard for me to get guys out of the friend zone," Abigail said. "I friend zone guys really easily." 
At first, Noah noted that he wasn't sure what to expect moving forward. However, he was willing to continue his relationship with Abigail.
'Bachelor in Paradise' Season 7 teases a breakup between Noah Erb and Abigail Heringer
As Bachelor in Paradise Season 7 continued, Abigail and Noah seemingly grew stronger. But in episode 5, Abigail revealed that she needed a little bit more from her partner, and she was worried about their future together.
"Part of me is just like, is it just because we're moving slower — which I'm OK with — or are we kinda friend-zoning each other?" Abigail said.
Then Maurissa Gunn predicted what might happen to Abigail and Noah on Bachelor in Paradise. She said:
"Noah and Abigail, they have so much fun together. But it seems like they're not sharing their true emotions with each other, and I think that's gonna bite them in the a– at the end because they're having a lot of fun. They're on vacation. But you gotta communicate with each other, you know?"
Meanwhile, Abigail finally spoke with Noah, and she asked why they were holding back and not on a "relationship level" yet. But in the end, the conversation made things even more confusing. 
Noah started questioning his time with Abigail and wondered whether they could "get there" by the end of Bachelor in Paradise. Abigail also broke down after bringing up her concerns to Noah.
What 'Bachelor in Paradise' 2021 spoilers say about Abigail Heringer and Noah Erb's future together
For now, it feels like Maurissa's theory about Abigail and Noah might come true in Bachelor in Paradise Season 7. The reality stars are still working on their relationship in the new preview for episode 6.
"I'm giving, and I'm not getting much in return," Noah says to Abigail.
So will the lack of communication lead to Abigail and Noah's downfall on BIP? We'll have to wait and see. But if you don't want to hold on for a few more weeks, Bachelor Nation blogger Reality Steve already shared spoilers about Noah and Abigail's relationship status at the end of Bachelor in Paradise.
According to the spoiler king, Abigail and Noah broke up before Fantasy Suites. Thus, they didn't end up together or get engaged on the show. That said, Reality Steve was unable to confirm whether Noah and Abigail got back together post-Paradise. So we'll just have to watch what unfolds after the Bachelor in Paradise finale. Stay tuned.
Bachelor in Paradise Season 7 airs Mondays and Tuesdays on ABC.