'Bachelor in Paradise': Queen Victoria Is Unrecognizable in New Promo Photos as She Claps Back at Her Haters
Bachelor in Paradise is a magical place where villains from past seasons of The Bachelor and The Bachelorette can come and find love and maybe even redeem their reputations. Victoria Larson, or Queen Victoria, as she named herself, was the villain on Matt James' season of The Bachelor. Now, promo pictures of her in Paradise have been released and she looks like a whole new person.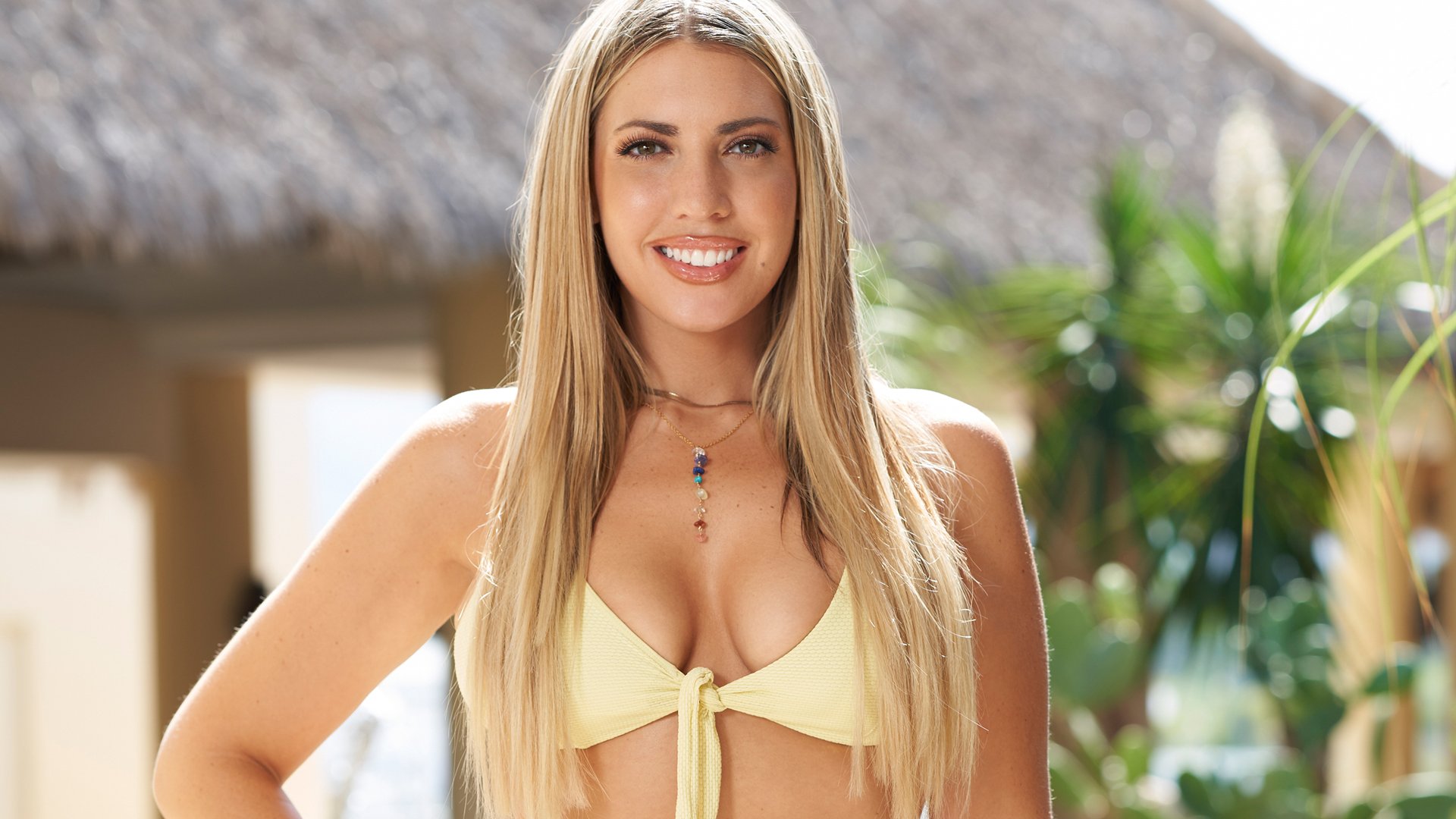 Victoria Larson's new look on 'Bachelor in Paradise'
When viewers last saw Larson, she had long brown hair. In her new Bachelor in Paradise promo pics, the brunette has gone bright blonde and fans also noticed a few other changes in Larson's face. The reality star hopped onto TikTok and revealed that she did get Botox.
"Hit 'em with a plot twist anytime you want, sis," she said in the video. "It's your life and shout-out to my Botox girl. I looked good both ways. Don't get it twisted." She captioned the TikTok "to everyone hating on my new look."
Victoria Larson explains the difference in appearance
Even though she addressed her appearance in her TikTok, Larson also decided to do more explaining on Instagram.
"Guys, it's called sleep," she captioned side by side photos of her from The Bachelor and Bachelor in Paradise. "And not having a swollen eye; yes, I got my lips done but they're also over lined in that photo. Going on the Bachelor straight from covid and the pandemic, my priorities honestly were not wrapped around external beauty. I've gotten to focus on both internal and external beauty since then and would appreciate the hateful, hypocritical comments about my appearance and 'behavior' while on a tv show to cease. Plus, I was always beautiful so don't always judge someone from one season."
Victoria almost missed 'Bachelor in Paradise'
During James' season, Larson was labeled a bully. When new women came into the house, she made them feel ostracized and unwelcome. After her actions on the show, many fans asked for Larson to be removed from the franchise. She went on Good Morning America and defended her actions.
"They knew me and knew my heart and knew that I really never had ill intent," she said of the other women on the show. "So I think they hit differently, just because they know me. It was all in good fun. If my words or actions hurt anyone, like, I sincerely apologize and I'll do better and hold myself accountable. I'm not a bully, I'm really not."
Before the show aired, Larson actually thought audiences would like her.
"I anticipated being well received," she said on the talk show. "To get like the bullying messages and the hate mail and the death threats — I wasn't really prepared for that at all. 100%, it was shocking."
"I don't think my kindness really got to show through," she continued. "I really do have a good heart."
As far as whether Larson believed her actions would impact her spot in the Bachelor franchise, the answer is a resounding no.
"I think they love me," Larson said on the Not Skinny But Not Fat, according to Dear Media. "No, I don't think I f*cked up with the franchise. I just meant with my shot with Matt, but then I have to get back into my own head and be like, OK, no, you didn't have like the physical chemistry with him."
RELATED: 'Bachelor in Paradise' 2021: A First Look at How the Season Will Work With New Judges