'Bachelor in Paradise': Reality Steve Teases a New 2021 Spoiler After That Shocking 'Bachelorette' Ending
Reality Steve shares new 'Bachelor in Paradise' Season 17 spoilers, which teases what happens to one of Katie Thurston's former cast members in 2021.
We're still a few weeks away from Bachelor in Paradise Season 7, but franchise blogger Reality Steve just dropped a major new spoiler about a cast member from The Bachelorette 2021 with Katie Thurston. So what can Bachelor Nation fans expect from the summer spinoff? Here's the BIP spoiler update.
[Spoilert alert: This article contains spoilers from The Bachelorette Season 17 Episode 4 and potential spoilers about Bachelor in Paradise Season 7.]
'The Bachelorette' Katie Thurston hints Thomas Jacobs will be in 'Bachelor in Paradise' 2021
In The Bachelorette Season 17 Week 4, Katie finally got to the bottom of the Thomas Jacobs drama. For the past few episodes, the cast questioned Thomas' intentions. The contestant also revealed he thought about becoming the next bachelor. Then, in the end, Katie realized Thomas wasn't there for the right reasons, and she decided to eliminate him.
"You told me things that I wanted to hear," Katie told Thomas as she sent him home. "What I learned about you tonight is that you're selfish, unkind, and a liar. Your Bachelor audition ends tonight. So get out."
Following the new Bachelorette episode on June 28, Katie seemingly suggested that Thomas join the Bachelor in Paradise Season 7 cast. On Twitter, Bachelor Nation alum Nick Viall seemingly defended the contestant. 
"I truly never thought I would say this a week ago, but justice for Thomas!!" he tweeted.
Meanwhile, Katie replied to the tweet, claiming that Thomas will be "just fine." The bachelorette also added a palm tree and wave emoji, indicating Thomas will return to the franchise in BIP.
Reality Steve claims Thomas Jacobs and Becca Kufrin start a relationship in 'Bachelor in Paradise' Season 7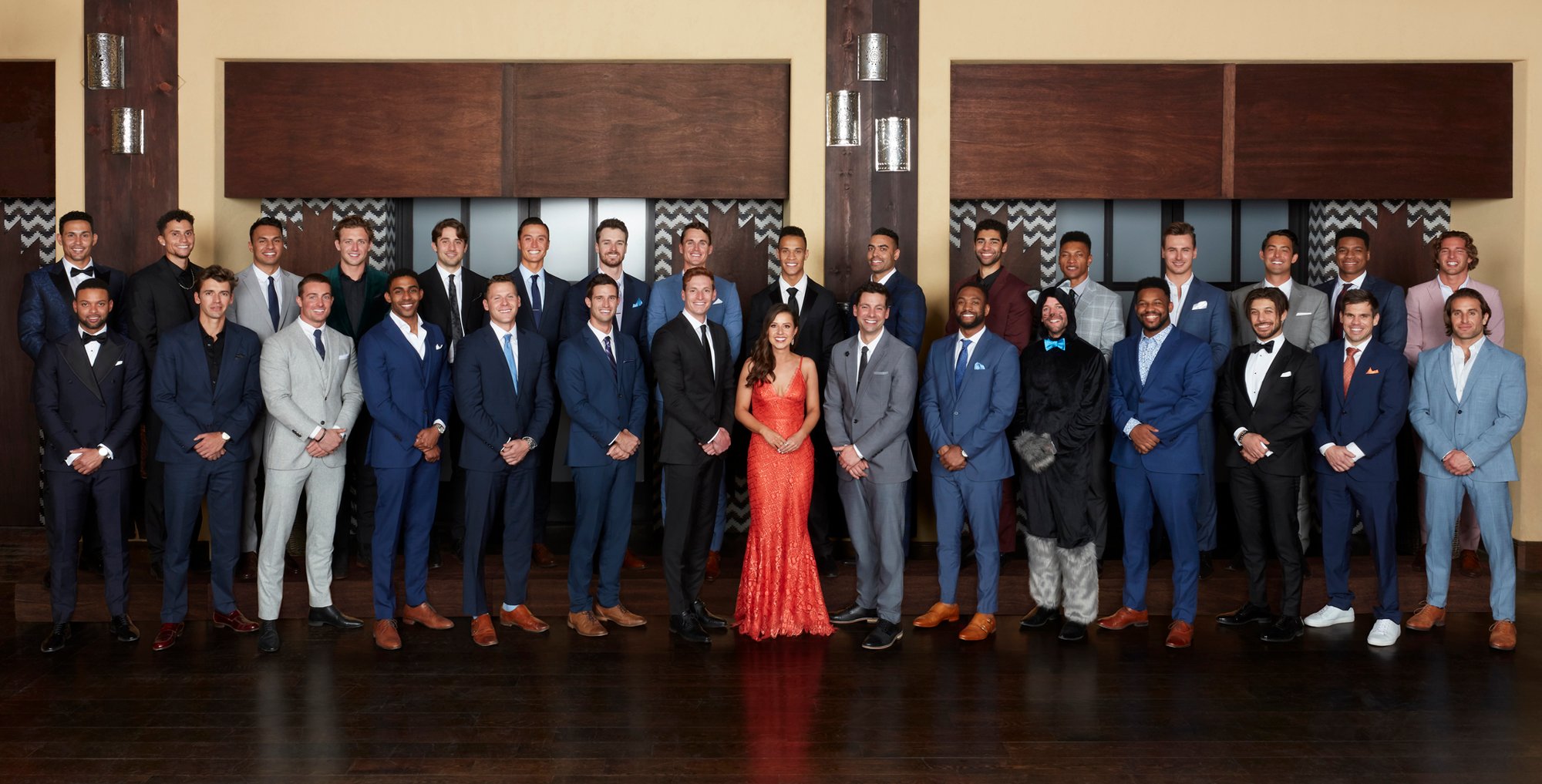 For now, Bachelor in Paradise fans will have to wait and see whether Thomas actually shows up in the summer spinoff, which starts on Aug. 16. But in addition to Katie's teaser, Reality Steve also suggested that Thomas will appear in BIP Season 7.
"If you thought Thomas got a lot of air time this season, just wait til Paradise," Reality Steve wrote on Twitter. 
The Bachelor Nation blogger also claimed that Thomas will start something with Becca Kufrin, who was on The Bachelor Season 22 with Arie Luyendyk Jr. and The Bachelorette Season 14. She's also the current host of Bachelor Happy Hour, which is the official Bachelor Nation podcast. 
Meanwhile, Reality Steve shared his own theory about Thomas and Becca in Bachelor in Paradise Season 7. 
"Because Becca is so well liked in this franchise, just watch the sentiment towards Thomas turn come Paradise," the blogger wrote on June 29. "Trust me, people will start liking him down there, and will begin to like them together as a couple. Becca was definitely into him down there."
Will Thomas Jacobs and Becca Kufrin end up together in 'BIP' 2021?
While the dynamic between Thomas and Becca would be interesting to watch, many fans have been wondering whether the couple will end up together in the Bachelor in Paradise Season 7 finale. But according to Reality Steve, the couple will break up and Becca leaves the show single.
"Thomas is heavily involved with Becca Kufrin for the last half of BIP," Reality Steve wrote on Twitter. "But, she eventually breaks up with him before the finale."
Then in the June 29 post, the blogger added, "From everything I'm hearing, Becca definitely liked [Thomas]. I haven't heard the reasoning for the break up. I just know she did end it with him and left the show single. And there's still plenty of time before the show starts for something else to happen. Not just with her, with anyone."
Whatever happens when Bachelor in Paradise returns for season 7, the spoilers for the upcoming cycle are certainly intriguing. So stay tuned. New episodes begin Aug. 16.
The Bachelorette Season 17 airs Mondays on ABC.